Home » Daily, Giveaways, Awards & Reviews
Giveaway : Polliwalks shoes up for grabs!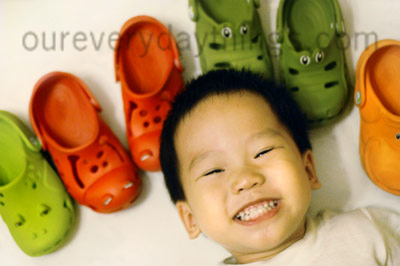 Yes, you got it right!
I wrote about what Polliwalks is all about AND now YOU have a chance to WIN a pair of Polliwalks shoes too!!
If you've come across shoes giveaways before, I'm sure you'd notice that they'd generally offer just ONE pair to be won online.
BUT.
The people who're bringing Polliwalks into Singapore are so unbelievably serious in doing what they do, and they're here to offer not just one or two pairs to giveaway, but TWENTY pairs of Polliwalks shoes!! (that's close to S$1000 worth of prizes to be won)!!
Yes, huge thanks to them, TWENTY lucky winners will get to own cute Polliwalks shoes!!

AND, it's SO very simple to take part!
There are two categories : Bloggers and Non-Bloggers, and ten pairs of shoes are ready to be won for each category.
……………………………………………………………………………………………………………………………………………….
ALL YOU NEED TO DO:

1. Visit Polliwalks official website and check out their entire collection (styles, colours and available sizes)
2. Come back to Our Everyday Things, go to the comments section of THIS post, and let me know which shoe style, colour and size that you want IF you won! (Polliwalks has tiny shoes, size 4, for babies too!)
Recommended: Write 'a bit more' in your comments – eg. WHY you choose that style and colour, etc. Polliwalks will choose the twenty winners, not me, so my suggestion is : distinguish yourself from the rest of the commenters!
3. Make sure you enter a valid email address (and your blog URL if you're entering the 'bloggers category), because that's how we're going to contact you if you won!
Important :
– Your email address will not appear / be displayed
– If you're entering the bloggers category, you need to write the blog URL of that post in the comments portion itself
– One entry allowed per email address
– If you're one of the winners, we'll contact you and ask for your mailing address
……………………………………………………………………………………………………………………………………………….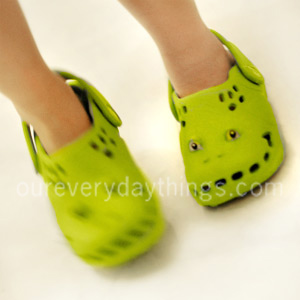 BLOGGERS CATEGORY :
To enter this category, all you need to do is :
1. Blog about this contest (you must mention "Our Everyday Things" and create a "http://www.oureverydaythings.com" link in your blog post to qualify)
2. Include the URL of that blog post WITHIN your comment (together with the shoe style, colour and size you wish to win)
……………………………………………………………………………………………………………………………………………….
MORE INFO :
1. Contest is open to everyone in the ASIA PACIFIC! (isn't that cool!)
So even if you're in Indonesia, China, Australia or anywhere in the Asia Pacific region, you're eligible to enter, and if you're one of the twenty lucky winners, you'd get your chosen shoes DELIVERED to you for FREE!
2. A 'quick link' to this contest is also on the side bar
3. Contest ends on Wednesday, 15 October 2008! (So, hurry!!)
……………………………………………………………………………………………………………………………………………….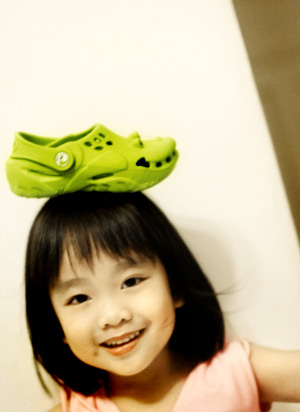 The retail price of these Polliwalks shoes is S$48.15 nett, and so really, I think this is one of the EASIEST and BEST way to try and win anything!
So many shoes are up for grabs, a bigger possibility of actually winning AND so little effort is needed from you all!!
Gee, I'm SO excited!l!
[It just feels so good to be able to give something tangible through this site!]
Anyway.
What are you waiting for?
Choose which shoes you like, blog about it if you're a blogger, leave a comment, tell your friends and families about this Polliwalks shoes Giveaway at Our Everyday Things!!
All the best everyone!!!