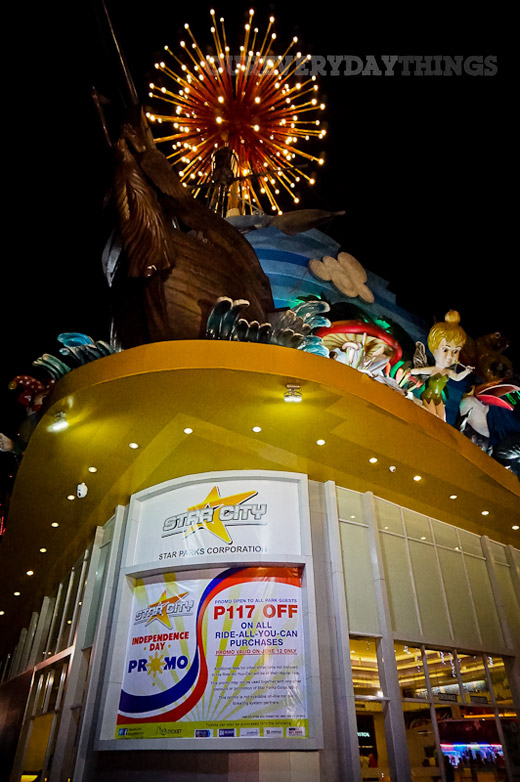 The five of us went to Manila last June.
And naturally, we searched for family-friendly places to visit.
This was one of the places that we checked out together – a local amusement park in Pasay, located next to the Cultural Center of the Philippines.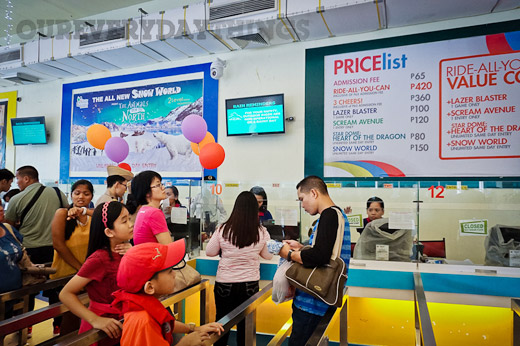 When I checked out its website, the first thing that I caught my attention was its opening hours.
It's open from 4pm onwards every Monday to Thursday.
And, it's open from 2pm on Friday to Sunday.
I mean, I thought amusement parks are usually open since morning?
Anyway.
It was Thursday when we went, and gee, check out the crowd!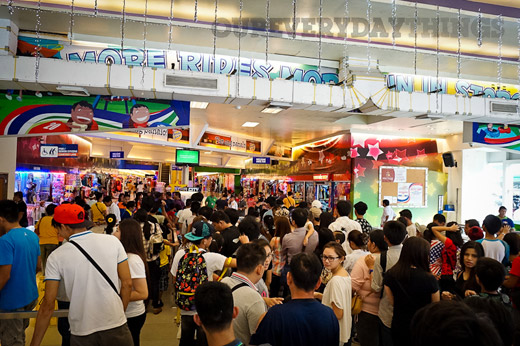 Tips:
– To avoid the long queue, book your tickets in advance. Click HERE!
Basically, you have the options of paying for the tickets online OR at the entrance.
We chose to book the tickets and pay at the entrance, and hey, there's a separate (shorter!) line for those who've booked earlier.
Yay!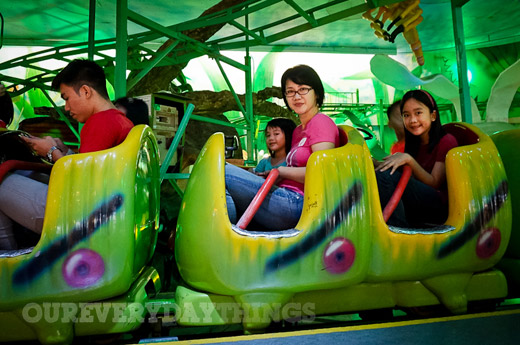 Now.
This amusement park has its indoor and outdoor areas.
For younger kids like Brie (who was 4yo), I felt there aren't that many rides for her.
(The staff did check the kids' heights when they felt its borderline)
Brie passed the height limit for the rollercoaster ride (pictured above), but I didn't think she quite liked it, haha.
It was still a little too intense for her =)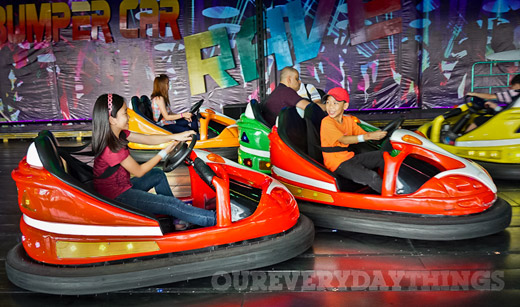 Anya (11yo) and Vai (8.5yo) on the other hand, had a great time!
The bumper car rides and the indoor rollercoasters were their favourites!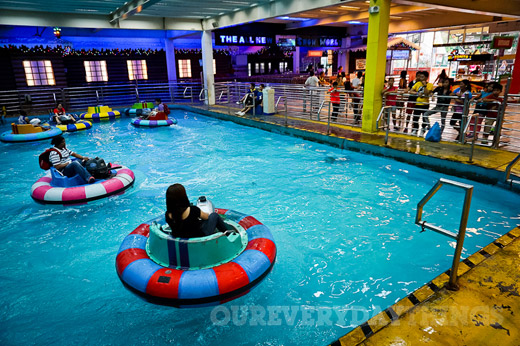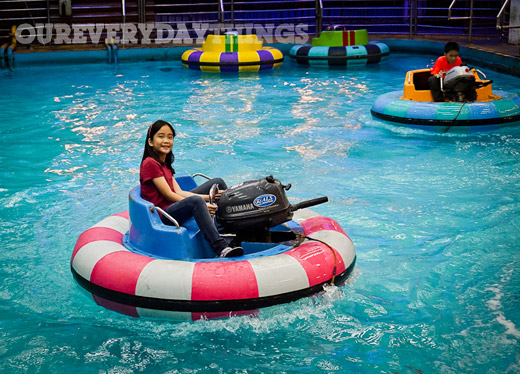 The outdoor rides are more for the thrill-seekers!
I'd most probably go for them if I were in my teens, haha.
(I don't enjoy such adrenaline rush now. Apparently age does play quite a part, to me at least)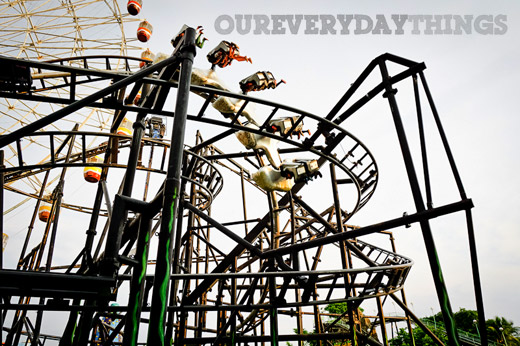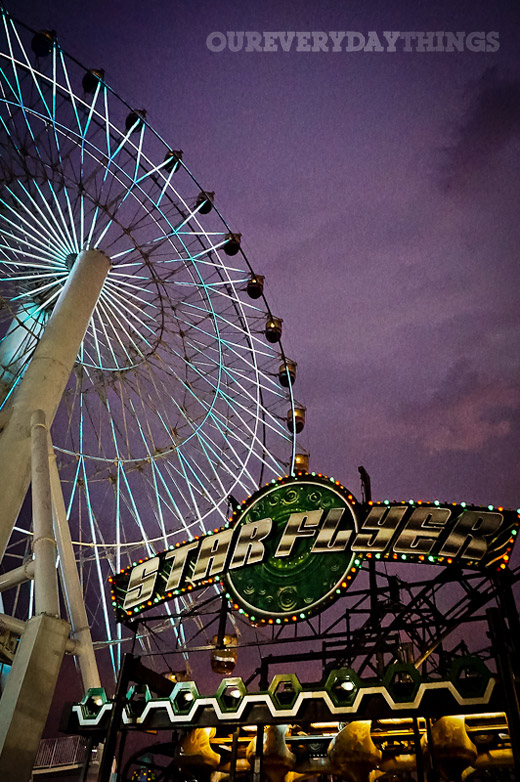 All five of us went on the Star Flyer when the sun was about to set! =D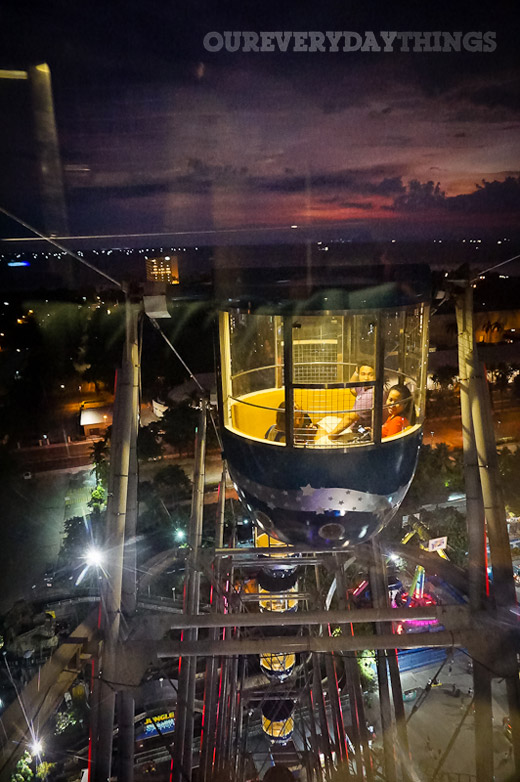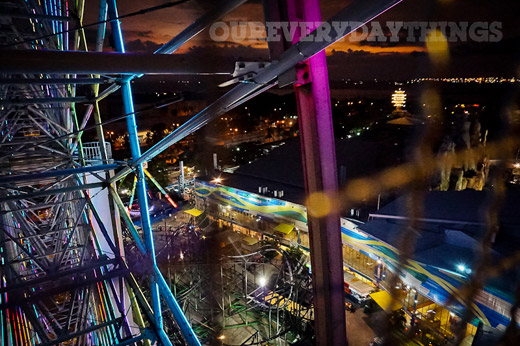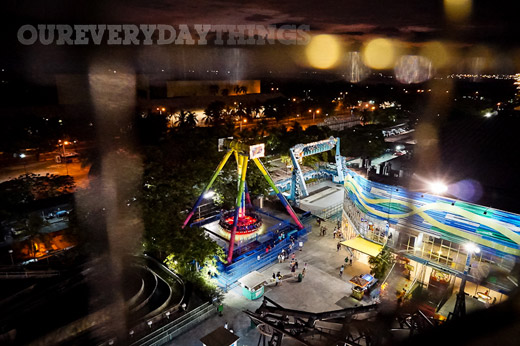 Now check out that ride in the middle (pictured above)
That is one crazy ride.
It spins and swings at the same time.
I don't think my heart and tomach can stand it.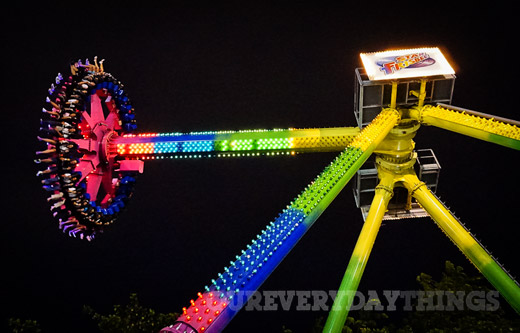 Errr …. nor can I stand this one, called 'Surf Dance'.
It goes up and down, right and left, while the 'boat' sways to both sides.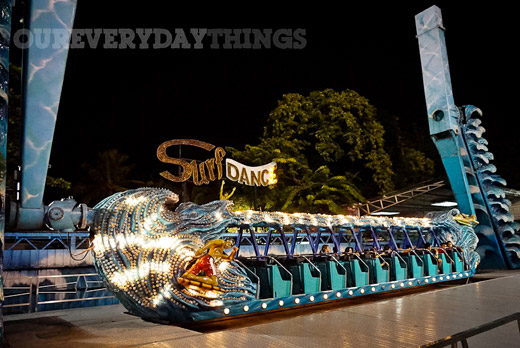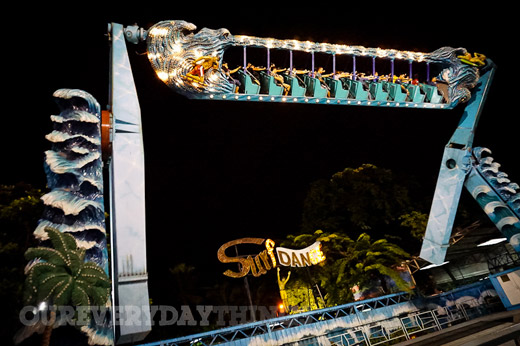 So.
What do I think of Star City?
Well, this park is 24 years old (opened in 1991), and so, it IS old.
Most of the rides are old and I feel the areas need some upgrading and maintenance.
The crowds are mostly locals.
We left after some 3 hours at the park so that we could go for some dinner outside (They mostly sell snacks and drinks inside)
If you're searching for a 'Disneyland standard' theme park, this is not the place.
But, if you're looking for some simple fun for the kids at an affordable price, yes, check this place out! =)