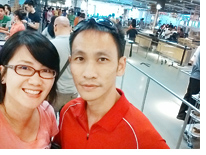 I heard about IKEA coming to Jakarta since around two years ago, I think.
And we were excited about it!
IKEA Indonesia finally did open in October last year, and we went to check it out on our way back home after our trip to Anyer beach last December!
And. You know what?
It felt like HOME! Hah! =)
I know it sounds ridiculous, but the moment I got off our parked car, I super liked what I saw! =)
I saw signages and clear directions!
I saw proper lines on the carpark floor!
And I saw space, big space, with clear signages, colourful symbols, familiar names, products and designs!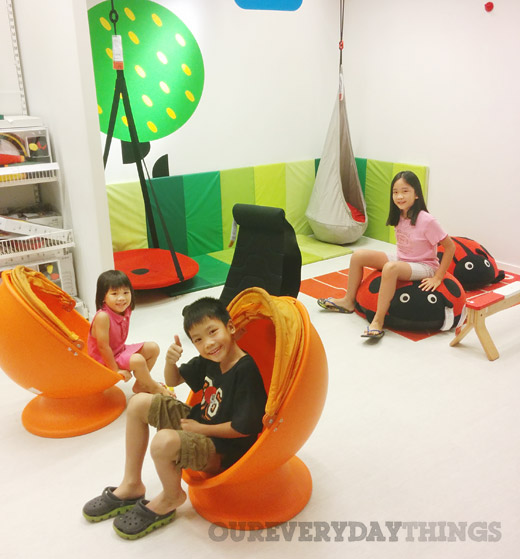 And of course, I LOVE how CHILDREN-FRIENDLY the place is!
At nearly every corner, there are toys for kids, so the adults can browse around while the kids play nearby.
Awesome!
(Not to forget Småland, the place where kids can play freely in an enclosed area, for an hour! Too bad Anya and Vai are 'too tall' to enter by now, and we didn't have much time that day for Brie to play in there)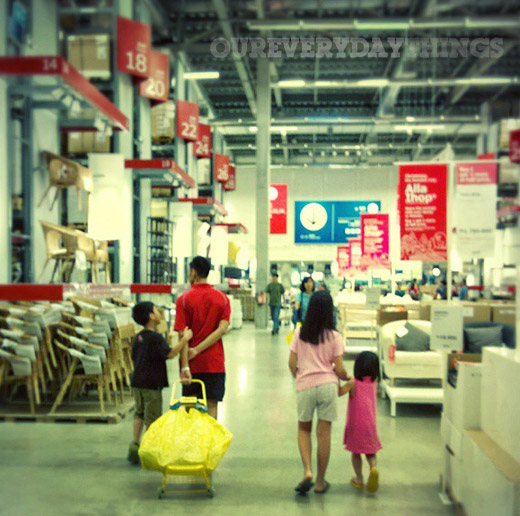 But anyway, we did check out their restaurant.
As compared to Singapore, I felt their Swedish meatballs were so-so though.
'Salmon with broccoli' (what I usually ordered back in Singapore) was out of stock too.
(The mushroom soup tasted quite nice though)
…
IKEA Alam Sutera
Jl. Jalur Sutera Boulevard No. 45
Alam Sutera
Serpong, Tangerang
15320 Indonesia
Opening hours:
Mon – Sun, 10.00 – 22.00
Click HERE to see their 'how to get there' map.
…
PS: We went on a Monday afternoon, and the crowd was okay. Do avoid coming in the weekends if you prefer quieter browsing and shopping experience. Oh, and after  you check out, don't forget to try their ice cream! Yummy and super cheap! =)