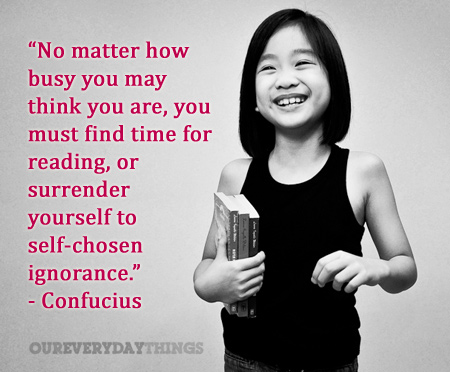 When it comes to reading, here's a quote I'd like to share :
"It is essential that children read. Reading sets them free to explore a world of their own imagination rather than being constrained by the images of television. The ability to understand the nuances within the text equips them well for the ambiguities of later life."
…
If our children have always been allowed to spend more time playing games and browsing the virtual world than reading a book … then perhaps it is a good time now to start encouraging them to pick up a book.
Start with a simple one if they're not used to reading anything.
And (this is an important one!), do read with them and read books ourselves.
Because, walking our talk is always best when it comes to teaching little ones, yes?