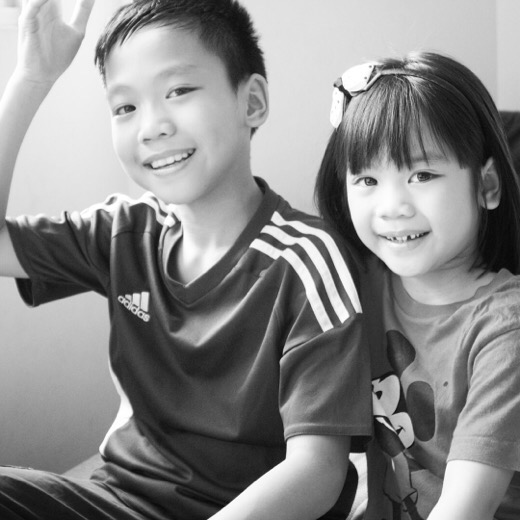 Brother and sister
5 years apart.
I feel blessed that there is more than one child in our family because it means they get to 'sharpen each other' (yes, through bickering, disagreements, too) and learn from one another.
…
Family values we always instill in them include:
Just because you are bigger and stronger, it doesn't mean you can look down and not help the younger / weaker one. And, just because you are younger, it doesn't mean you are a little princess who gets whatever you want, whenever you want.
Love and care for one another because family is a gift from God.
Thank God for these children.
…
Vai: 10 years, 1 month
Brie: 5 years, 4 months