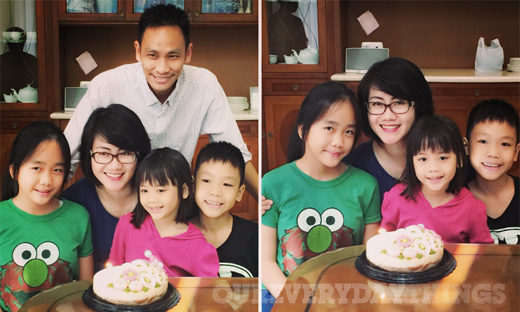 So THE day has arrived.
I am now officially, 40.
If you're well over 40, you'd probably roll your eyes and say, 'Bleh. You're STILL 40! You're young!'
(My 91yo grandma said I'm soooo very young! Hehe)
If you're under 30, you'd probably think, 'Hmm, can't yet imagine how it's like to be 40. Still a LONG way to go.'
=)
…
All this time, for some reason, I see being 40 as 'old'.
BUT, now that I myself AM 40, … it's funny how I don't FEEL old.
I feel … 'normal'.
Like, nothing much have changed on the inside.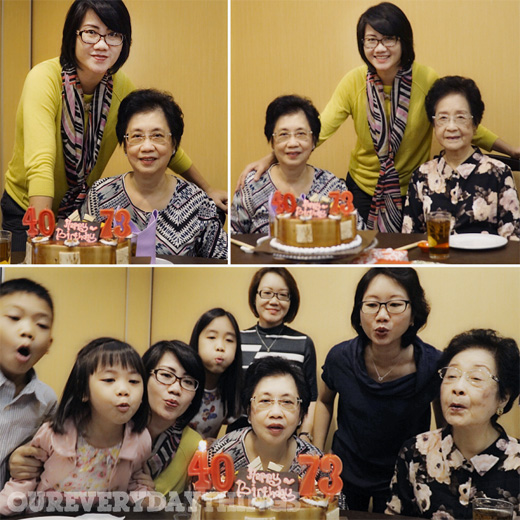 Ah anyway.
I've been thinking about a few things as I approached the big four zero.
Here are some of my personal thoughts.
>>> I have now decided that being 40 is NOT 'old'.
Not to me anyway =)
A lot of it has to do with your 'mindset'
I mean, some people already feel they're so old when they're 30, and they choose to stop being active.
And some others, they feel 'young' even when they're in their 60s and 70s. They choose to stay active and continually learn, explore and share with others.
So I thought, a lot of it has to do with your 'mindset'.
Age is just a number, they say.
As much as it sounds like a cliché, I do agree with it.
How we face our life and its ups and downs very much is influenced by our mindset.

>>> I feel there's still so much to do in life.
There's still so much to do in lifeIf God lets me live till I'm 65, then I have 25 years.
If God lets me live till I'm 55, then I have 15 years left.
If God lets me live till I'm 45?
No one can know when it's time for us to leave. It's all in God's hands and big plans. But, here's one thing I'm sure we all agree on, our bodies WILL gradually get less and less strong and able over the years.
So 'while I still can', I must squeeze my time and make use of my days carefully and wisely.

>>> I must never let myself feel 'old' and lazy
Reminder to self: I must regularly exercise and keep fit =)
…


[Appreciating little gestures and notes from the kids]

Here's more about the day.
I had sweet surprises on my birthday which I'd love to record and remember for many years to come =)
First, hubby apparently ordered roses to be delivered to our home in the morning!
Aiyooohh, I was sooo touched I cried. Lost count of how many times I hugged him (while the kids watched everything =)
He's not a romantic guy, and I don't expect him to be. So for him to actually plan for flowers on my birthday, … I thought it was wonderfully sweet of him! =)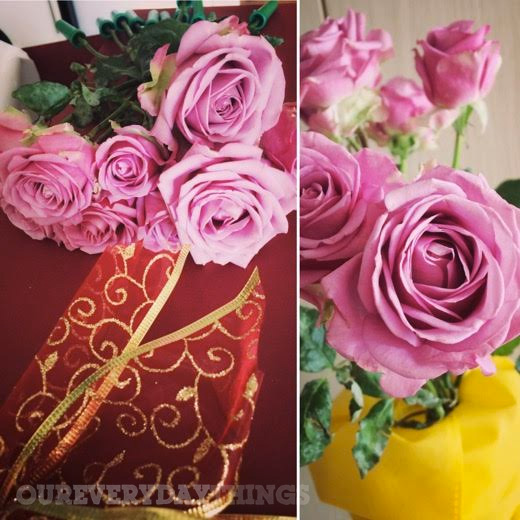 …
I also had lunch with some extended family members, and apparently a birthday cake was prepared! The get-together itself was already nice, and I didn't expect the cake at all! It was such a sweet gesture.
As if it's not enough, friends with whom I ministered together that day, gave me a surprise : a birthday cake AND a bouquet of flowers.
It was just so nice of them!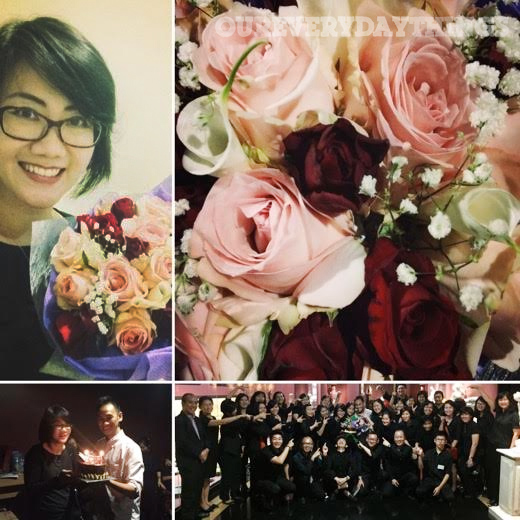 Seriously, I've never had THAT many flowers on any particular day.
I mean, all in all I had MORE flowers on my 40th birthday than my wedding day bouquet! =)
It was as if God wants me to see how I should learn and let my life bloom and be a sweet fragrance to all around, regardless of my age.

Food for thought?
…
ANYWAY.
I'm so thankful to God for my husband and kids, big family, friends online and offline, for good health, for the opportunities to be involved in ministries and everything else that HE has entrusted to me all these years.
Regardless of our age, our paths ahead will have roses AND thorns, ups and downs. It's part of our learning journey.
I just hope and pray that whatever happens I'd always trust God as my Strength and Source of wisdom, patience and joy, and that HE will hold my hands whenever I need to sail through storms.
May God help me, and us all.