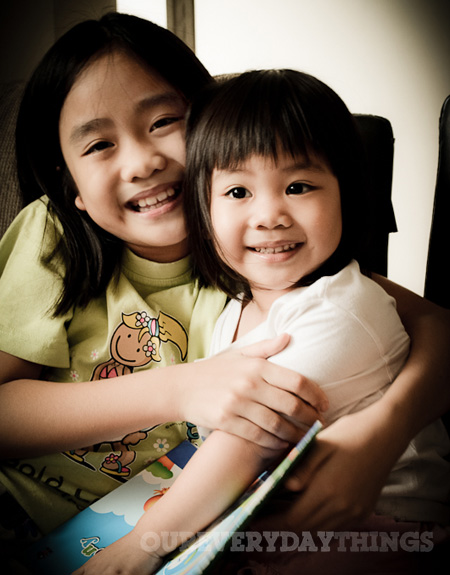 People say that if you have a girl as your eldest, it's better, because she will help you take care of her younger siblings.
While in some ways it is true, in many other ways I'd have to say that generally, siblings do NOT naturally take care of each other.
Regardless of whether the eldest is a girl or a boy.
Because, they ARE children after all. And kids being kids, they do naturally tend to put their needs and wants (and convenience) as number one.
Helping a sibling with his chinese test VERSUS reading a book I've been wanting to read?
Listening to a sibling who's excitedly showing me a baby book VERSUS rushing to do my homework so that I could watch that 'Finding Nemo' episode?
Stopping to cheer a sibling who's just fallen down VERSUS running with my friends towards that swing at the playground?
Well, sometimes, it is just so much easier to NOT bother.
(read: It is simply our sinful nature. The tendency to only care for one's own interest is not a surprise to any of us)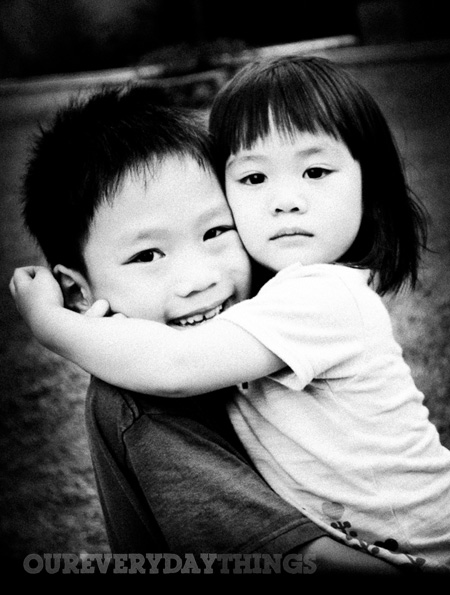 So, I guess in the end, it comes down to how they're all trained to look after each other since day one.
And I have to say, … it. is. not. easy.
Lots of explaining, encouraging, giving of examples, praising, scolding, encouraging again, giving killer looks, and … more scoldings.
It does get mentally exhausting at times.
But.
When we do see the gradual change in their sibling relationships (read: seeing more and more loving moments between siblings in a day),
it. is. priceless.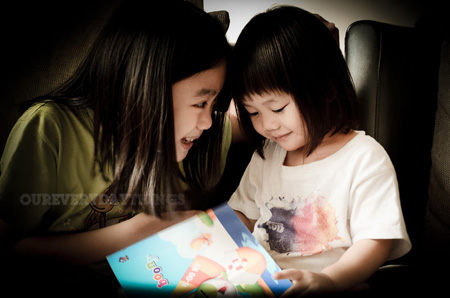 Note:
My parenting journey is still very looonngg.
The three kiddos still have a loonnnggg way to go too in nurturing and strengthening their relationships as siblings.
Which is why, I will have to say that it is only by God's grace if we as a family still wishes to learn and do what's right everyday.
Because, it is so much easier to just, not bother.