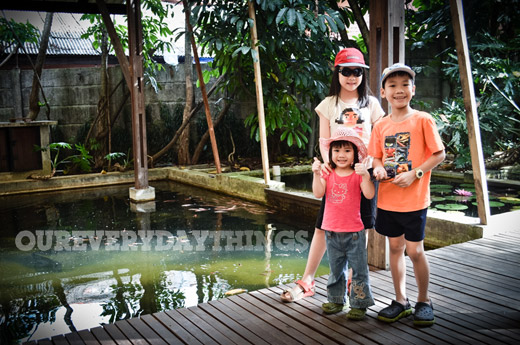 So it is December.
And we're well into our holiday break!
*YAY!*
So, where can we go to get away from the city of Jakarta, and bring ourselves closer to nature, without spending too much time on the road to get there?
Well … we decided to take the kids to Kuntum Farm Field in Bogor!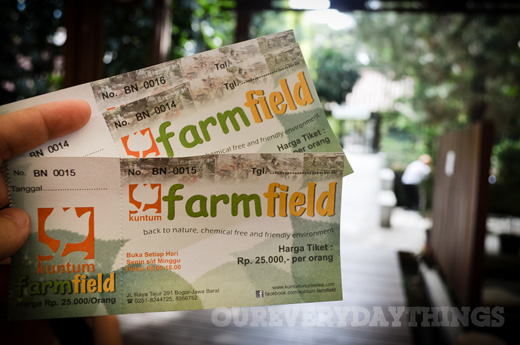 Organic farm. Sheep. Lamb. Cows. Calves. Rabbits. Guinea Pigs. Hens. Roosters. Ducks. Swans. Birds.
You name them.
If you ask me, this is my opinion:
- The whole area is big and designed quite well, with clear pathways for people to walk on conveniently.
- Entrance fee is affordable, only Rp25,000 per head (kids below 2yo is free)
- Close encounters with farm animals available. We can feed them, touch and carry the rabbits / guinea pigs too!
- Grass and milk in bottles available for sale (eg. Milk for the lamb at Rp5000 / bottle)
…
Here are more photos to share with you!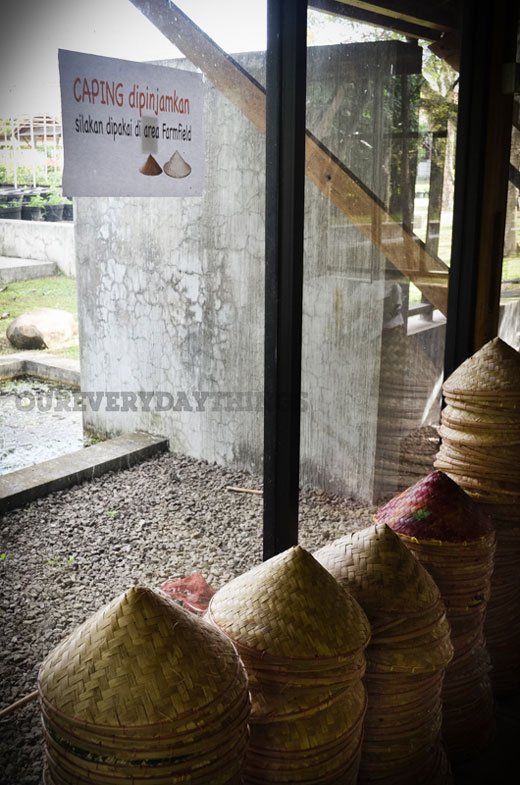 Free use of their 'farm hats', called 'Caping' (read as 'Cha-Peeng' =)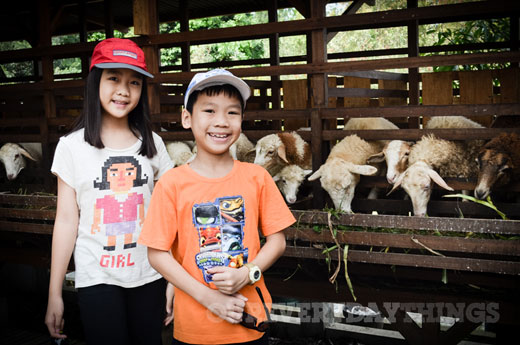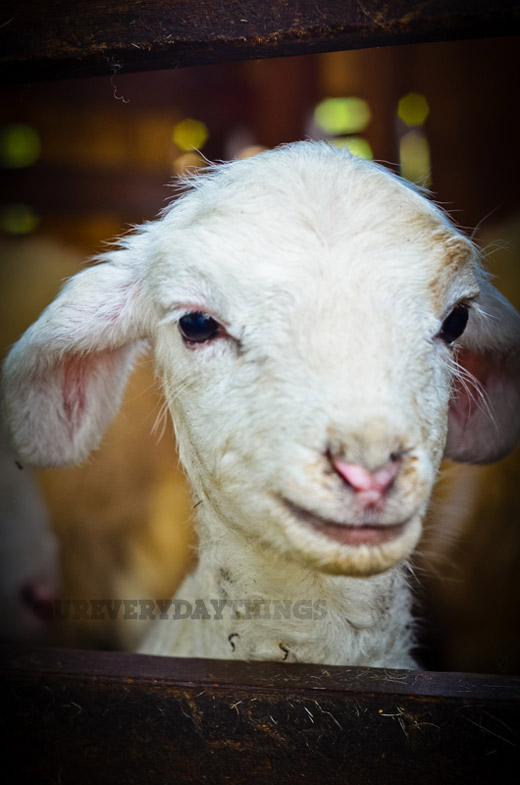 Love this super cute lamb.  The smallest out of all, still nursing too!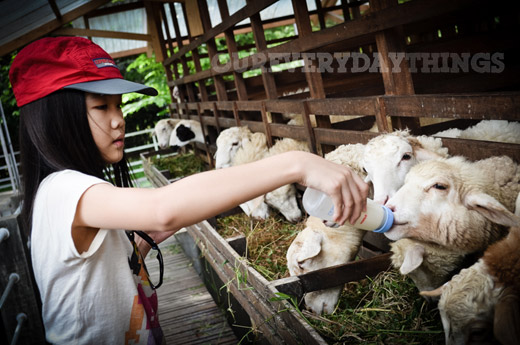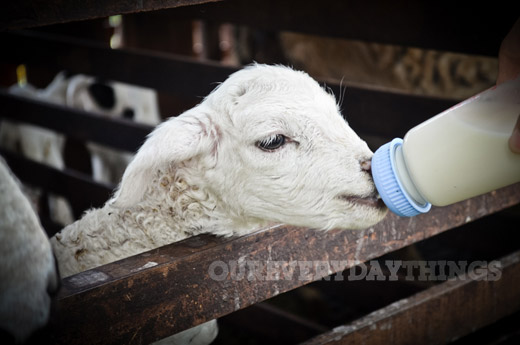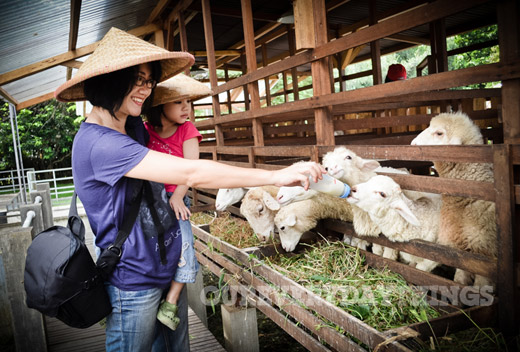 Brie, 3.5yo, was not too keen on getting too close with the animals.
The result of growing up in the city, and not spending much time out in nature? Sigh.
Gotta take her out more to the outdoors and farms!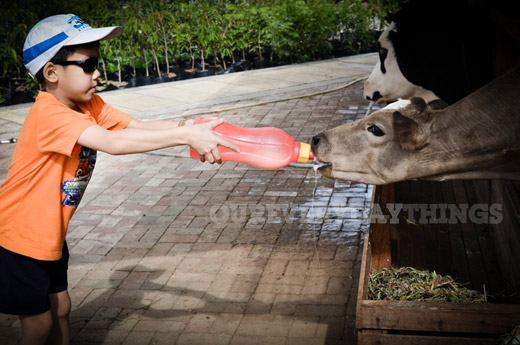 This is Vai attempting to bottle-feed a calf!
The baby cow sucked the bottle so eagerly and it was like a tug-of-war between Vai and the calf! Haha!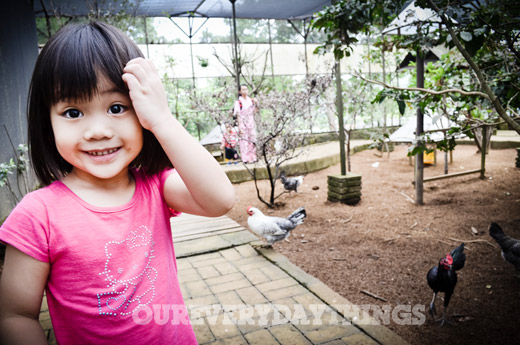 I like this 'Poultry Enclosure'.
It's a dedicated place – spacious, with clear walkways for us – where the hens, roosters, ducks roam freely!
We can feed them with dried corn (available for sale, Rp5000 per pack)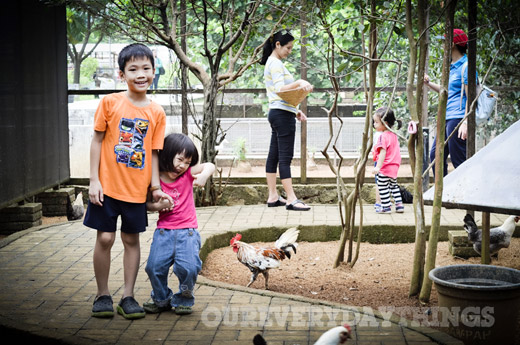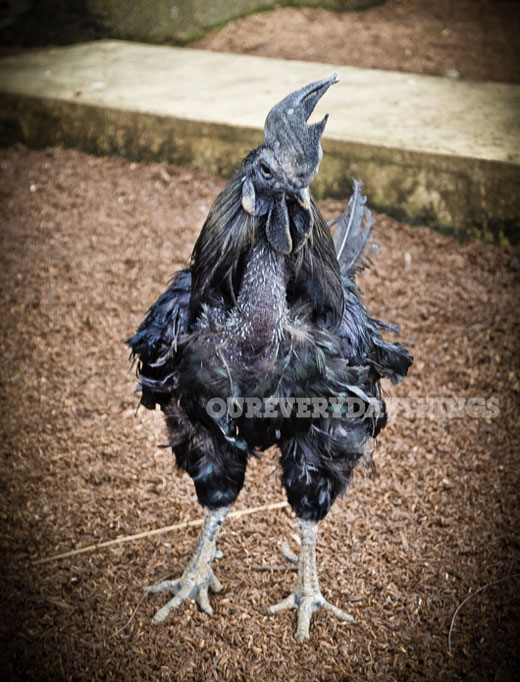 Seriously, this is a weird looking rooster.
Never seen one like this before.
'Is the 'black chicken' they cook for herbal soups look like this?', I wondered.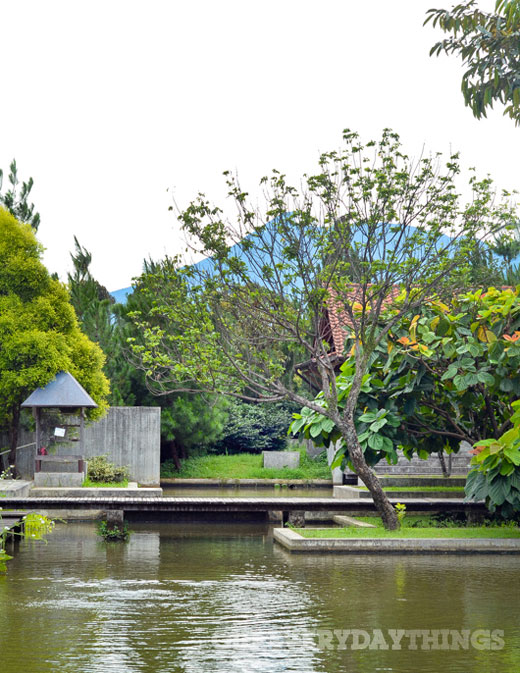 We're blessed with good weather when we're there.
It was a bit cloudy and not at all glary nor warm!
Love the mountain view in the background!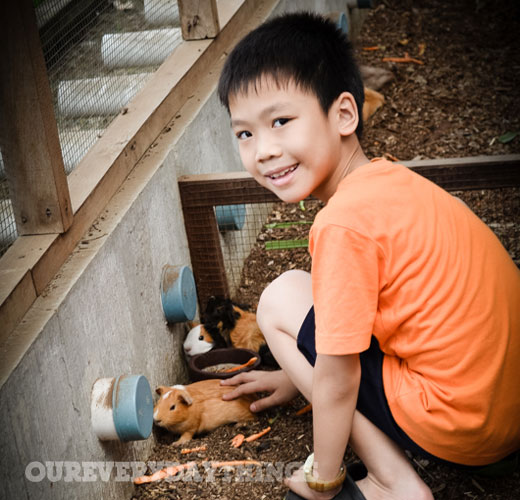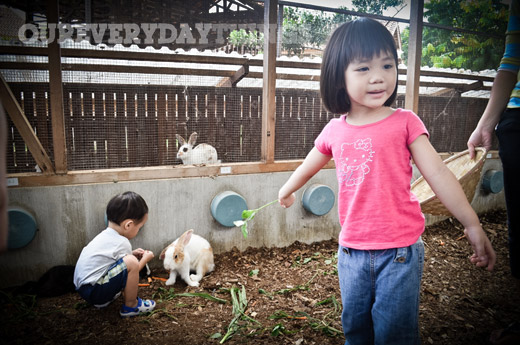 They have separate areas for rabbits and guinea pigs.
The kids can actually feed and pat them.
Again, Brie was not too keen on getting too close to the animals.
She was like, … pick a piece of vegie stick, walk closer to the rabbit, and throw it towards the front of the rabbit.
Hope it gets better the next time we're around farm animals.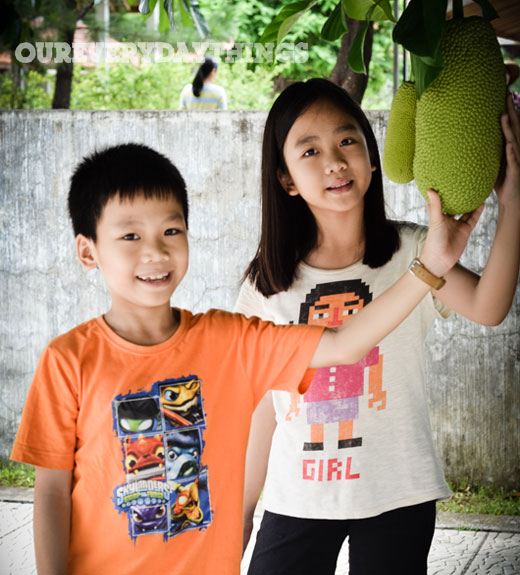 We saw fig trees there too, btw!
And this is a jack fruit tree! =)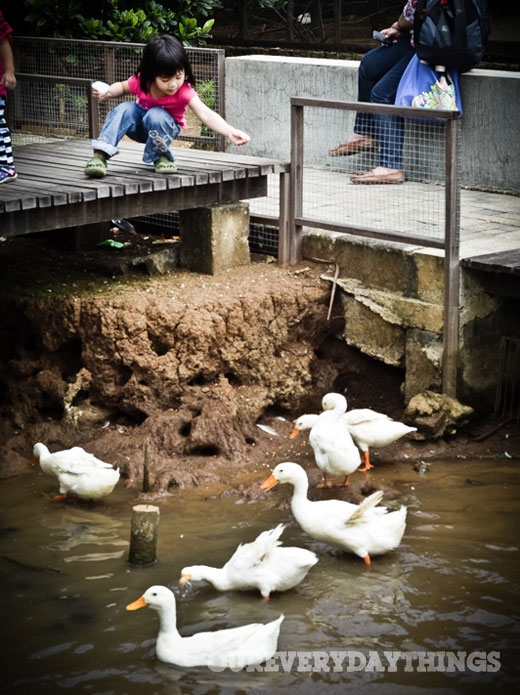 I will share more photos on my Facebook Photo Album!
Will let you know the link real soon! =)
…
Kuntum Farm Field (Kuntum Nurseries)
Jl. Raya Tajur  No. 291  Bogor
Opening Hours:
Monday – Sunday
08.00–18.00 WIB
Website: www.kuntum-nurseries.com