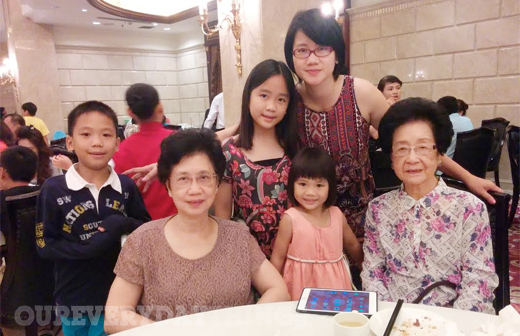 When it comes to our kids and our big family, there are a few things that we often share with the kids, again and again.
We share with them things like :
- We can't choose our family members. They are God's gifts to us.
It is important to realise how blessed we  are- We are to show respect and appreciation to others, especially to those who are older than us (eg. Parents, grandparents, uncles, etc)
- It is important to realise how blessed we  are … because it is not common for anyone to still have their GREAT-grandma spending time with them, knowing their names very well, healthy and all.
Yes, she is my maternal grandmother, and she turns 91 this year!
To me, it is such a huge blessing to still have FOUR generations in our family!
…
One of the values that we also instill in the kids is the importance of showing their appreciation towards others.
The importance of giving back, especially to those who've given them so much to begin with.
Now.
I have plans to make a series of videos of the kids doing some giving back! =)
It's a collaboration with Kraft Cheddar!
It's timely I guess, because it is now also the Ramadhan month where, pretty much like Chinese New Year, families get together and create memories with each other.
A wonderful time to show love to the ones we love.
…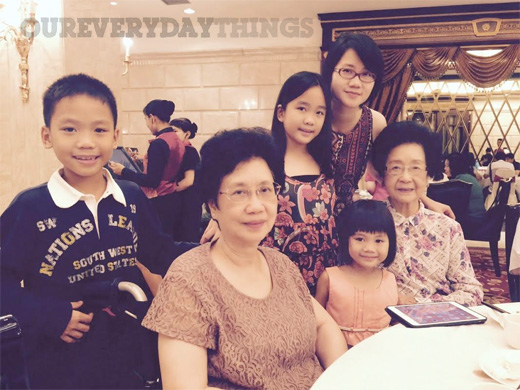 So, are you ready? =)
This is a video where the kids actually cooked something all on their own!
(Psst … it's Rice with Sausage and Kraft Cheddar!)
It's their way of expressing their THANKS to their grandma and their great-grandmother for all the care and love and everything else that they've received from them all these years.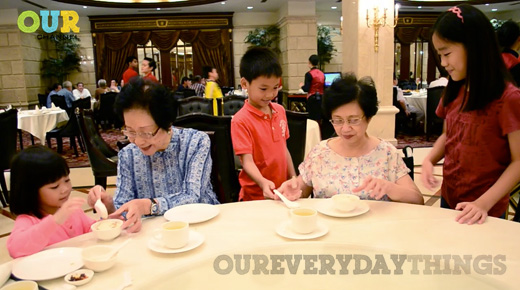 The clip also will show how to make the dish.
It's simple and YOUR kids can surely make them too if they want! =D
(The video is in Indonesian =)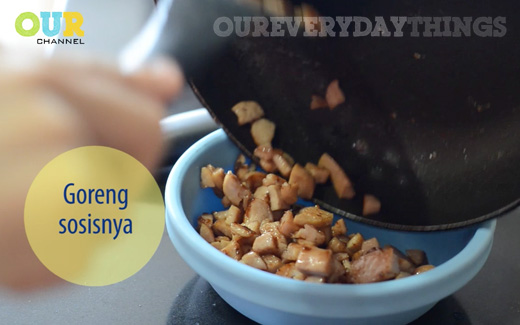 I had fun making the video, and I treasured it, because it captured the relationship and the moments spent between them all!
The video is below … enjoy … =)
Don't forget to LIKE it! =)
[If you can't click the video below, click HERE]