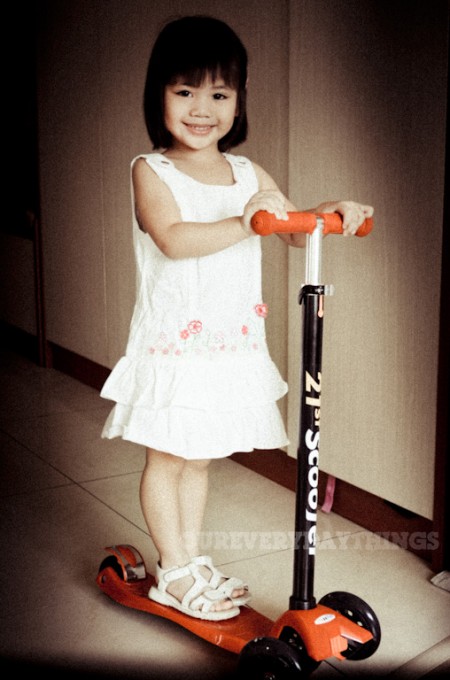 When I compare how Anya and Vai grew up in Singapore and how Brie started living in Jakarta at the age of 10 months, I notice something different.
Brie has SOOO much less exposure to the outdoors here in Jakarta.
1. She doesn't walk as much as Anya and Vai did back in Singapore
We could spend the whole day walking and taking the buses/trains when we're in Singapore, while we travel mostly by car here in Jakarta.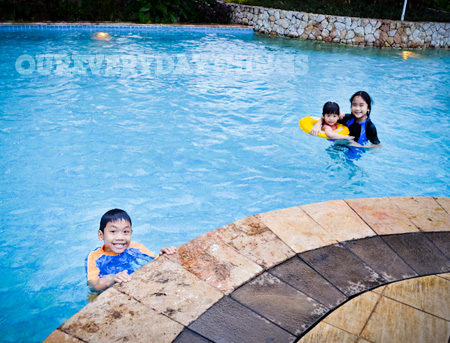 2. She misses out on a wide variety of different activities we had when we're in Singapore.
Back in Singapore, we could watch street performances along Orchard Road. We'd watch live stage plays, even free art performances at Sentosa Island.
We could go to museums and nice libraries, spend the whole day at Sentosa, and the kids could easily enjoy water plays at those nice playgrounds at the malls or parks.
Anya and Vai could rollerblade/cycle by the beach, and they rode their bike/scooter everyday to the nearby market.
We could do all these, anytime of the week if we wanted to.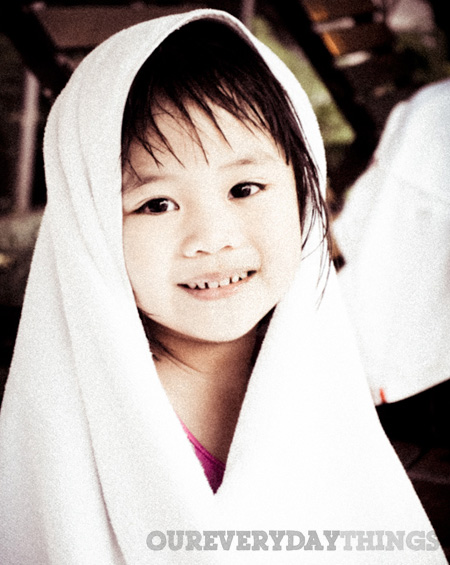 Sigh.
I soooo miss those.
And I feel bad that Brie had to miss out on those too.
You see, as much as we'd love to, we can't have such a lifestyle here in Jakarta, because … such a lifestyle simply is not possible.
eg. We can't walk around with the kids safely and conveniently. We are mostly indoors. Nicely maintained and free children play areas outdoors are hard to find.
And, although we do have beautiful outdoors (paddy-fields, etc) here in Indonesia, braving the traffic to go out of Jakarta is a big turn-off for us (read: More possible if done during the school holiday, not quite on a normal 'weekend')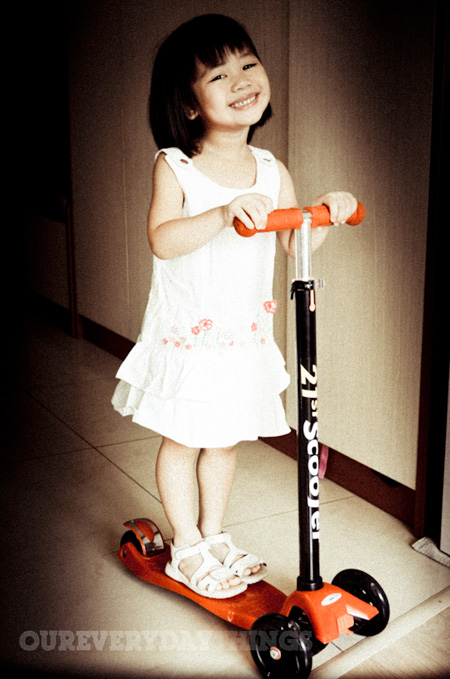 Anyway.
I tell myself, we need to accept what we have.
And, most importantly, be thankful for the many things we now have that we didn't have back in Singapore.
eg. Kids spending more time with their aunts, uncles, grandparents. Cheap food. The school our kids go to. Our ministries. Etc.
We could always complain about everything. BUT, we could also be thankful for many, MANY thingsI mean, we could always complain about everything.
BUT, we could also be thankful for many, MANY things.
Plus, I believe God has a beautiful purpose for everything, and our family is in Jakarta for a reason.

So, I choose to learn to do the latter.
To learn and be thankful.
…
And btw, we decided to get Brie a scooter last week =)
Because well, if she can't ride a bike to nearby markets like Anya and Vai did back in Singapore, at least she gets to ride her little scooter here and there? =)
*Learning to appreciate simple things in life, as a family*
Have a nice weekend, everyone!