Home » Advertorial, Daily
Fun with Polliwalks – the new animal clogs just for kids!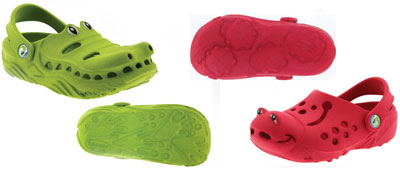 I just very recently found out about Polliwalks!
These shoes are designed and launched in the US just last year and they're apparently SO adored by little kids.
Unlike the usual foam clogs we know, these ones are purposely designed like they're toys for kids' feet – they come in animal shapes : alligator, ladybug, duck and frog! The very first of its kind specially designed for kids (ie. no sizes available for adults!)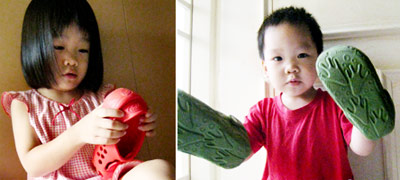 AND, it comes with 'animal footprints' at the bottom of each shoe! So when your kids walk in sand, mud or dirt, they'll leave behind cute footprints!
Now, apparently these fresh new clogs just recently 'entered' Singapore some three months ago, AND when the people who bring them in approached me to see if Anya and Vai want to 'test' them out and I then share about it on my site, I thought "Cool! Let's do this!"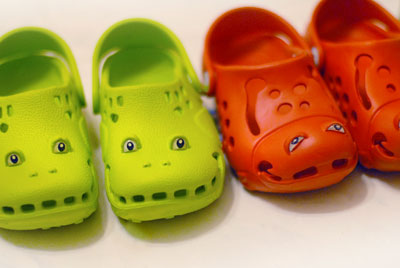 I was curious to see how they'd respond to Polliwalks clogs, and so before we got them, I browsed through their official website and showed Anya and Vai the different styles and colours. Their first reaction was like 'Oh Mommy LOOK, LOOK!'. Anya immediately liked the duck and the ladybug!
[Btw, to get a feel of their many different range and colours, click here]
And really, I'm not surprised if kids love these shoes.
They look so cute and fun. Like toys ready to be worn on their feet!

And so you can only imagine how excited the kids got when they finally put them on!
They even put their hands into them and went "Quack…quack!" and "Arwwk … Arwwwk!" to each other. Hehe.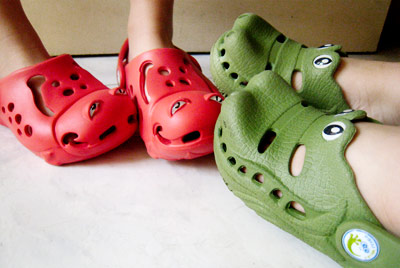 I checked out the shoes too of course and hey, as a parent, I love the fact that they're SO easy to scrub and clean (I just found out that you can even throw them into the washing machine! Will try that out!)
They're light and easy to put on and take off (Vai, a 2yo, does it easily – and fast – all by himself)
The other day, we're all in a taxi when I noticed them stretching out their legs and knocking their shoes against each other. And I was like, "What ARE you both doing?" and Anya said, 'Mommy, the crocodile is trying to get to my duck!!' Hehe.
Anyway, other than their official website, I recommend that you check out these sites below too, to find out what they are, their features and why they're loved by many :
– "What are Polliwalks?" by LoveThoseShoes.com
– "Have you heard of Polliwalks?" (interview: husband and wife team who're the brains behind the shoes) by PlayLibrary.com
– "Polliwalks Clogs" by Gruntlings.com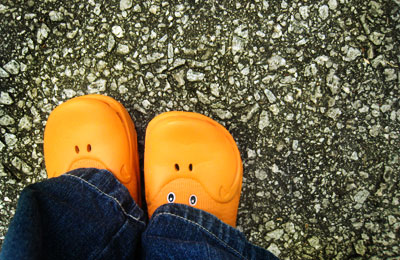 If you'd like to get them for your kids (or your nieces, nephews, friends' kids, etc), right now they're available for sale at the Zoo, BirdPark, a couple of OG outlets, and seven of Kiddy Palace's stores! Retail Price: S$48.15 nett
And and and.
I can't wait to say this : I have other SUPER GOOD NEWS on these cute Polliwalks shoes! I'll share with you all very very soon!
*so excited*