Home » Daily
I Miss The Outdoors!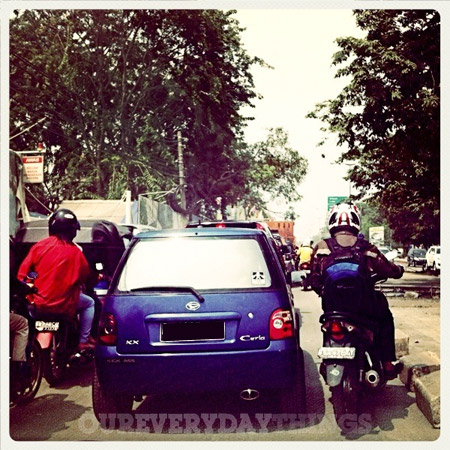 [A typical traffic condition during the day in Jakarta]
By now we've officially lived in Jakarta for a little over 2.5 months.
And people generally ask if it's been alright for us so far. Whether we've adjusted well to the 'tougher' aspects of living in Jakarta. You know, stuff like, the daily traffic jams, the pollution, the many 'big holes' on the roads, the slow internet connection and bad phone signals at our place.
For a while I thought I am doing fine, ie. Not missing Singapore and all.
But then I was wrong.
Okay let me explain.
I DO think that we are adjusting okay with those tougher parts of living in Jakarta.
I mean, while it IS of course inconvenient (especially when compared to the organised and generally very efficient Singapore living), we do get on with life everyday, and it's been okay. Would've been nice if many things are better improved of course (eg. The road system), but I guess I simply prefer to not always complain about the reality of living in Jakarta that we CAN'T change anyway.
BUT.
There's one thing that I just recently realised : we tend to be more confined to the indoors here in Jakarta, than when we're in Singapore.
We are inside the four walls of our home, we hop into our car, we're stuck in traffic, we get off our car and enter a building, we go back into our car and return home.
And THIS is quite a big change for me who's so used to being out and about, out in the open, everyday.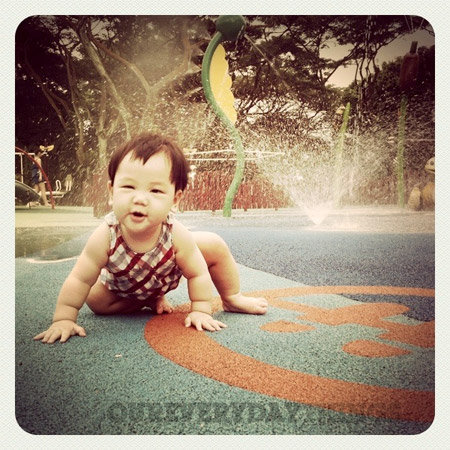 [Relaxing water-play at Jurong Birdpark's Birdz of Play area]

I mean, even when it's just me and the three kids back in Singapore, I could take them to Sentosa, to Palawan beach! By public transport!
Yeah, people say that Singapore is just this concrete jungle where nothing is natural anymore. Even the beach is 'man-made'.
Well, man-made or not, I'd say … at least in Singapore we could be in the outdoors SO much more often. And, these spots are easily accessible.
We could go to the beach (Palawan Beach, Siloso Beach, East Coast, etc) in the weekends.
We could go rollerblading and cycling in our neighbourhood every single day.
We could take a stroll down Orchard Road and enjoy the different street performances (especially more happening if it's in the weekends)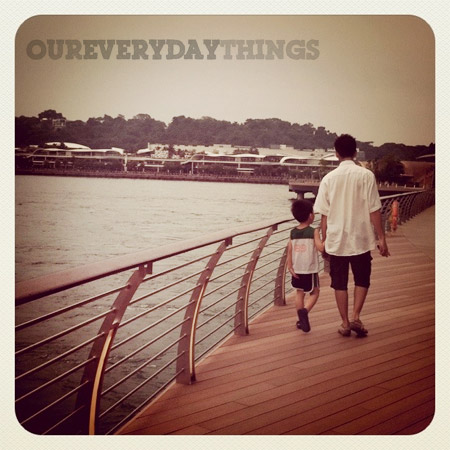 [Enjoying an afternoon stroll along the Sentosa Boardwalk] 

And, nearly every weekend, there're different things that we can check out, be it a flea market along the Marina Bay, the Army Open House, or just … something.
Basically, although we don't have mountains and valleys in Singapore, we could at least choose to be away from buildings and malls and simply enjoy being out in the open. Everyday.
Sigh.
As you can tell, I've just been missing the outdoors a lot lately.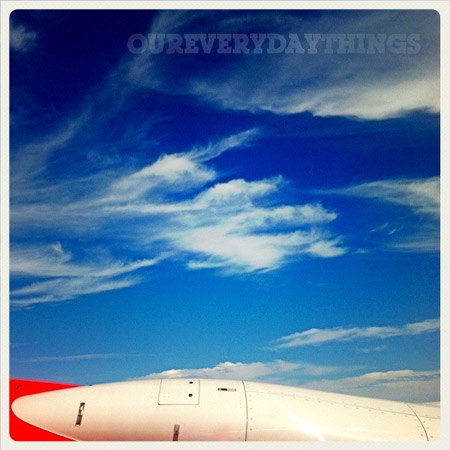 …
There's GREAT news though!
(Good news, for me =)
Because we CAN enjoy nature and the outdoors here, much more beautiful too, it's just that they're a few hours away from Jakarta!
We could drive towards the mountain top  (ie. Puncak), we could see paddyfields, we could check out beautiful beaches. I mean, there's actually a LOT for us to see and explore out in the open here in Indonesia, if only we'd drive out for a few hours to get there (or, take a domestic flight).
I know, it's not ideal, but to me, it's better than nothing!
And so right now, I am just really LOOKING FORWARD to checking out different outdoor places real soon! =)
(read: School holiday starts this weekend! Whoopee!!)
Yes. Yes. I'm SOOO looking forward to driving somewhere with the family, refreshing my eyes and mind =)
The great outdoors, … here we come!!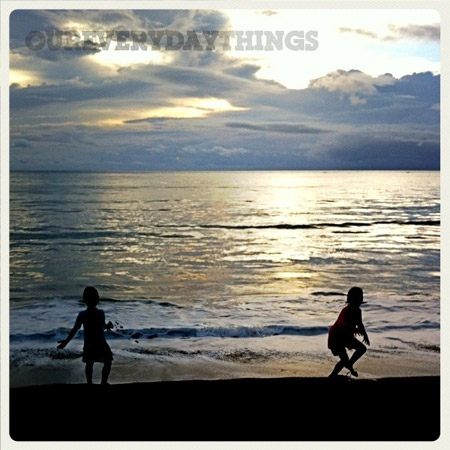 …
What's your view?
If we live in a busy metropolitan city, like Singapore or Jakarta, we're swamped with work, housework, deadlines, every single day.
And I think we all need to refresh ourselves every now and then.
(I wrote how one's regular exposure to the open space helps in nurturing a more open mind a while back. Click
HERE
to read the post)
So, how do YOU usually refresh your mind? What do YOU do as a family?