Home » Parenting
Parenting Tips and Thoughts : Making a child feel loved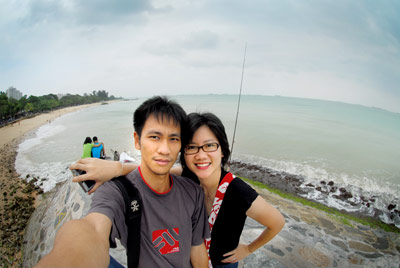 We parents are full of faults. We all make mistakes.
But one of the things I'd tell myself is, the fact that no parents are perfect should never be my excuse for not wanting to always change for the better.
I shared the other day about Dr Kevin Leman's book 'Making Children Mind without Losing Yours' and in that book he shares his thoughts on this topic too:
Mistakes are part of the journey called parenting. But the good news is that you can learn from them. You can improve your parenting, building responsible kids and building joyful relationships with them.
Today I'd like to share with you an extract from Dr Leman's book 'Making Children Mind without Losing Yours', ie. the part where he shared some of Larry Tomczak's practical suggestions on how to make a child feel loved (especially since I think sometimes we parents unintentionally do or say things that make our children feel 'the opposite').
Anyway.
Happy reading, and hope today's parenting tips encourage us all to be a better parent to the little ones whom God has lovingly entrusted in our care.
…
Here are a few practical suggestions for making a child feel loved :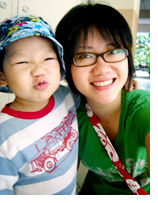 1. Make sure you see your children as God sees them – as a 'gift' and a 'reward', not as an interruption or an accident
2. Cultivate a childlike attitude.
Don't take yourself too seriously. Rediscover play. Walk barefoot together across the wet grass. Ride a merry-go-round. Act out a story instead of merely reading it.
3. Give your children direct eye contact
A child has a critical need for focused attention that enables him to feel respective, important and loved.  "Daddy (or Mommy) really cares about me … what I say … what I do."
4. Physically express your love
Regular hugging, kissing, sitting close together, tousling hair, tickling, rubbing backs … putting an arm on the shoulder .. are all absolutely essential to assure a child's emotional security and to nurture his self-esteem. They communicate this thought : "I like you and enjoy being with you." These are the building blocks of a strong , healthy love bond.
5. Train yourself to be a good listener
Listening requires discipline, especially with children who can tell you the same Winnie the Pooh story a hundred times. It involves the eyes, ears, mind and heart. It means kneeling at times so as to be on their level and to communicate eye to eye. it's important that as parents we respond to our child's feelings. Such statements as 'Not now, I'm busy" or "Tell me later" say to a child I guess I'm not as important to Mommy and Daddy as other things are.
6. Spend … time together
There simply is no substitute for regular, consistent time spent together doing ordinary things (eating, working, walking, praying, driving, swimming, shopping) or "making memories" by doing extraordinary things (visit to the zoo, pet shop, amusement park, or hospital; picnicking, biking, building a model plane, sight-seeing, etc)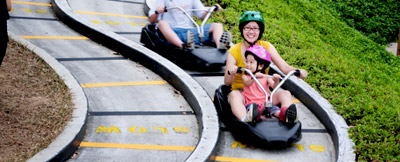 [Riding the Luge together with Anya @ Sentosa Island]
Spending time with your children does create great memories.
A child's life is so pliable during the formative years. Do your best to give your child a great gift every day: yourself! And be sure to listen.
All parents look back and realise how quickly time passes. Use your time wisely. Listen to your children when they are little. They are much more likely to talk to you when they are older!
…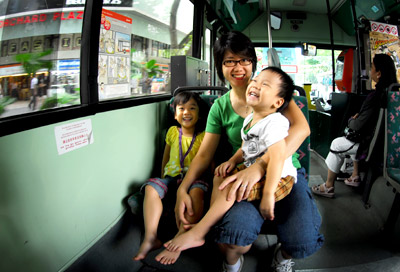 Personally I hope to remember and apply these points 'consistently' as a parent to my two little ones. But the fact is of course, I can't.
There are (many many) times when I realise (usually afterwards!) how I didn't listen well to what Anya was trying to tell me earlier on. How my eyes were more fixed on my mobile phone, replying text messages, and not really paying attention to what Vai was trying to show me.
And I do feel guilty afterwards. For not doing what I know I should be doing instead.
And when I do feel bad, I try to think how we parents should never stop at just feeling bad.
We should actually reflect, try our best to rectify what we've done wrong earlier if possible, and move forward towards the better.
For it IS possible for us to do so. With God's help.