Home » Crafts & Activity Ideas for Kids, Places to Visit
Checking Out : The Great World Circus @ Summarecon Mall Serpong, West Jakarta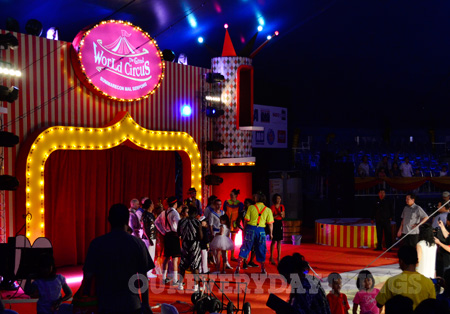 Went to check out the Great World Circus.
All five of us.
It was at Summarecon Mall Serpong, West Jakarta, Tangerang (took the highway, and it's quite a drive)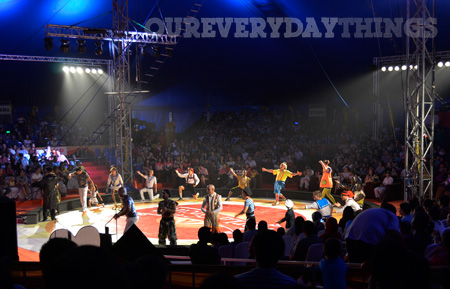 It was the kids' first time ever watching a live circus performance.
And they enjoyed it a lot.
Even our 23-month-old Brie was mesmerised by the acts, the lights and the music.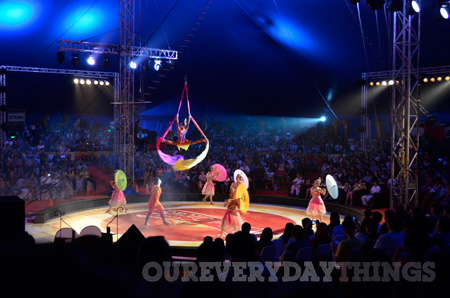 And.
What do WE – the adults – think of the circus itself?
> Considering that we got there 5 minutes late, and we bought the cheapest tickets (Rp100,000 per person) a week in advance, I thought our seating position was still pretty good.
It's 'free seating', and since the kids needed to 'stand' to watch the performance (the adults' heads in front of them blocked their view if they're to sit down, even on our laps), we sat on the very far left, and the kids stood all the way. They enjoyed a clear view and didn't block anyone else behind them.
> Out of all their performances, I enjoyed the last act the most (pictured below).
Vai and I went, 'Aaaghhh! Aghhhh!'  And my heart went all tingly! =)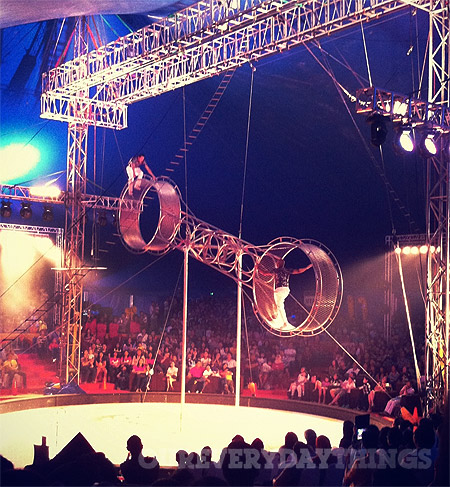 > The tent was not too huge, but it was nice and cosy, I thought. We went on a Saturday (its 4.30pm session) and it was about 95% full.
> There's a dog and a few cats doing cute tricks. Yes, they're adorable, but I did kind of expect more variety of animals from a 'circus'.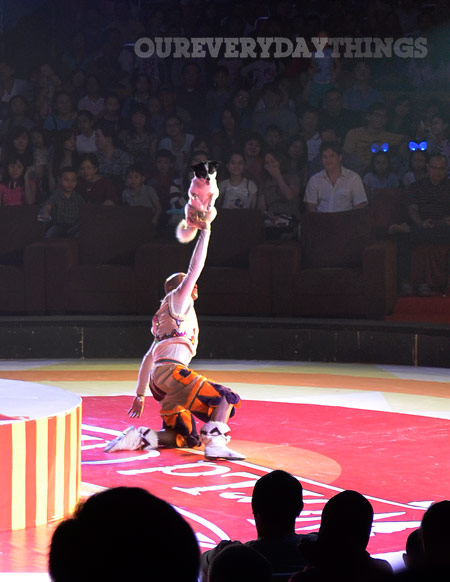 > It's stated : "Circus Performances from 7 Countries", which include Indonesia.
But err, in the end, when each country's performers came out to be applauded, the last group was the ones from Indonesia, and guess what? They are the crews who set up the stage and equipments!
*Oh my*
Should've been stated as 'Circus Performances from 6 countries", really, no?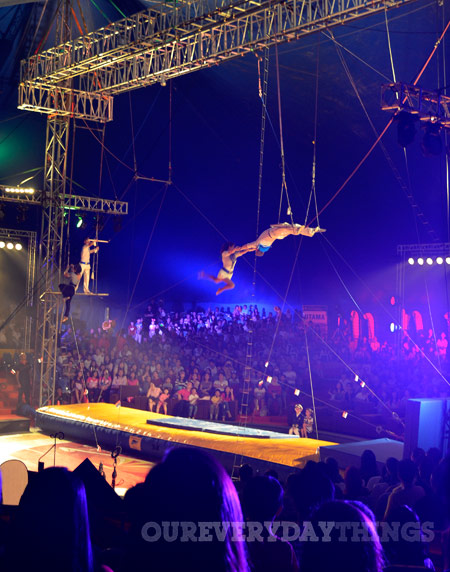 Okay.
Other than the above not-so-good thoughts on the Circus, I thought it was generally still pretty good.
(Of course, you cannot compare it to Cirque de Soleil's level of performance)
And the fact that we didn't pay a bomb for it made me feel it was worth watching as a family.
Note:
> BCA bank card holders get to enjoy 20% discount off the total bill.
> And, we didn't 'ruin' the kids' excitement about the circus by sharing our not-so-positive opinion about the circus =)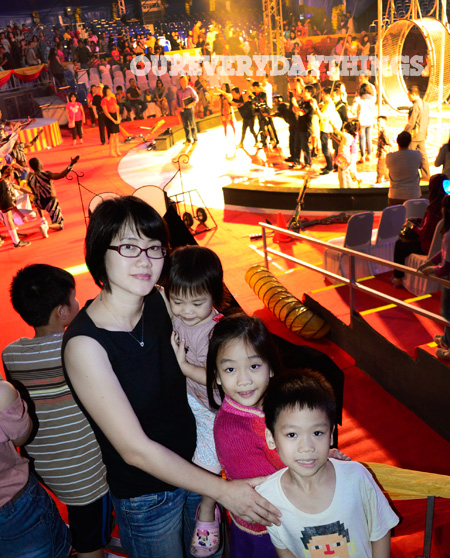 Finally, here's more info for you:
PERFORMANCE:

From: Friday 19 April
To: Sunday 19 May
Venue: Summarecon Mal Serpong, West Jakarta, Tangerang
SCHEDULE:
Every Sun, Tue, Wed, Thu, Fri, Sat
Tuesday to Friday: 16:30, 19:30
Saturday, Sunday, Public Holiday: 10:30, 13:30, 16:30, 19:3o
TICKET PRICE:
VVIP: Rp400,000
VIP: Rp300,000
Utama: Rp250,000
Class 1: Rp100,000
…
Have fun with the family, everyone! =)