Home » Places to Visit
Checking Out : Kampoeng Wisata Cinangneng, Bogor!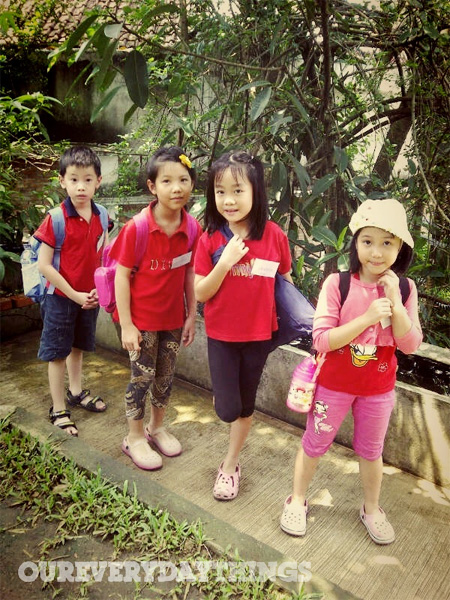 Regardless of where we live, every country has its pros and cons.
And to me, one of the 'good' things about living in Indonesia is : We have greater access to real experiences of culture and nature! 
Not too long ago, Anya and her school friends went on an excursion to 'Kampoeng Wisata Cinangneng' in Bogor.
A one-day trip, away from modern and busy city life.
(Which all city children and adults need once in a while, actually)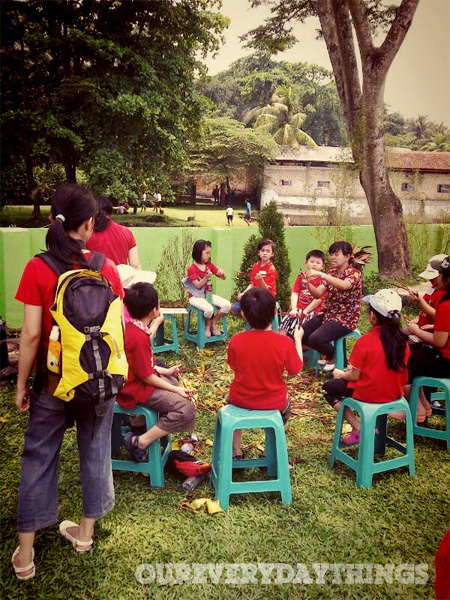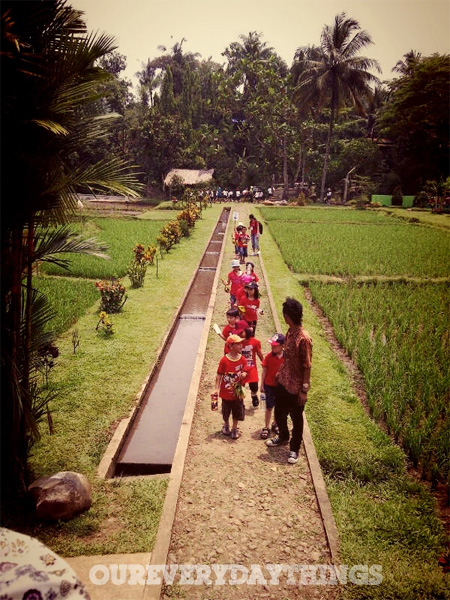 The trip gave them all a great experience and exposure to nature and the great outdoors (which I truly appreciate!)
Just to give you an idea, these were some of the things they did: 
> Learn to play Angklung & sing a Sundanese song
> Learn to plant rice
> Cross a river
> Wash water buffaloes
> Learn to play Gamelan (a traditional musical instrument)
> Learn to make a traditional drink called 'jamu'
> Learn to make a puppet from casava leaves
> Paint a farmer's hat
I didn't go as it's a trip meant for just the students.
(Photos were taken by a friend)
BUT, I do hope one of these days we could there on our own though.
(Because I secretly want to know what washing water buffaloes is like! Haha)
It'll be fun!
…

Kampong Wisata Cinangneng
Jalan Babakan Kemang
RT 01 / RW 02
Cihideung Udik, Kecamatan Ciampea
Bogor
Telp: 0251-8621 895
Click HERE to visit their official website for more info!