Home » Food & Health, Video
OUR CHANNEL : Let's Be Careful of Diabetes (Dangers and Tips for Women) – Interview with Dr Daniel Wai, Singapore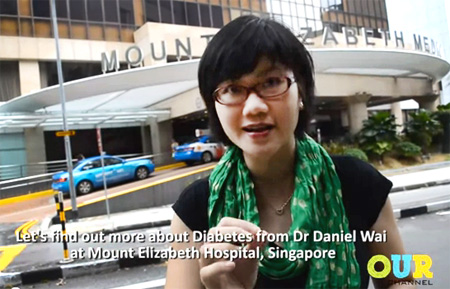 See if you agree with me, … somehow we tend to not think about our health much until:
… we are sick
… someone close to us is sick
… we are, err … old?
I know I tend to fall into the above category, and many of my other friends too, which is why I think I really should do videos on health topics as well! 
You know, to raise awareness on certain health conditions that we may not think about much.
…
I have just uploaded a video on OUR CHANNEL on the topic of Diabetes, where I interviewed Dr Daniel Wai, a Consultant Endocrinologist, in his office at Mount Elizabeth Medical Centre, Singapore.
[Click to read more about Dr Daniel Wai – it's available in both English and Bahasa Indonesia]
Note: The video is in English, and I inserted some subtitles in Bahasa Indonesia.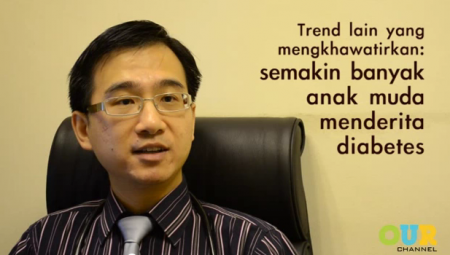 Go and check out the video, and find out about how and why more and more young people nowadays suffer from diabetes.
And, what are the possible complications and health problems? How about women with diabetes who try to conceive – what are the precautionary actions before and during pregnancy?
Every week I'll upload one video of various topics that I personally find useful and related to families, women and children, so be sure to subscribe to OUR CHANNEL, okay =)
Thanks everyone!
…..
PS: Btw, just in case you missed out on my previous videos, you can click on the VIDEO LINK at the very top to watch them yeah!