Home » Crafts & Activity Ideas for Kids
Making : Homemade Mini Lava Lamp (Salt Volcano)
This experiment is very simple to do and is definitely interesting for the kids (and I!) to observe.
We made our own 'lava lamp' today =)
Here's how to make one :
1. Fill up a bottle with water (about 2/3 full)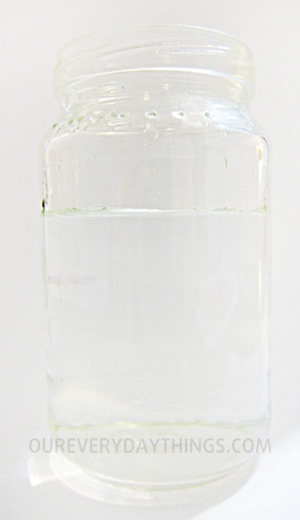 2. Drop some food colouring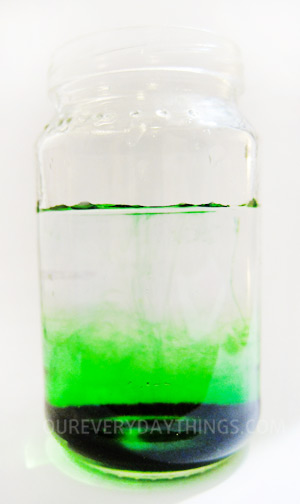 3. Pour some cooking oil (until there's one good layer of oil above the water)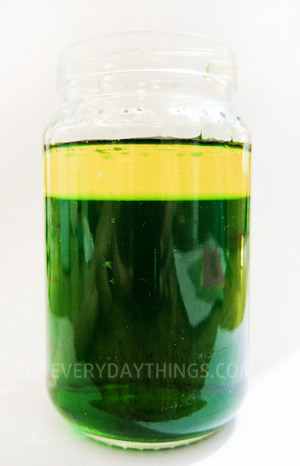 4. Pour some salt into the bottle and watch the reaction!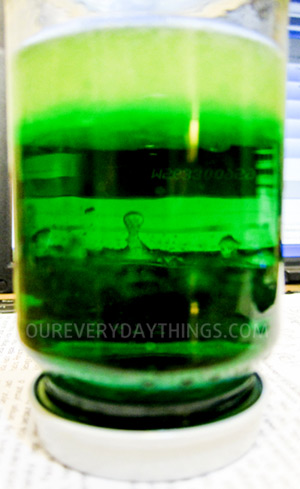 Note:

– I used a small glass jar (the baby food jar from Heinz =)
– I put the lid back on so I could turn the bottle around
– I used a torchlight to illuminate the bottle (after I took the photo above though). It does make it look more cool =)
– Some people use Alka-Seltzer tablets (broken into smaller pieces and dropped into the bottle. The bubble effects apparently are better, but it's a more 'costly' experiment =)
– To read more about it (eg. Why oil and water don't mix, why there are blobs of oil rising etc), click HERE!
I strongly recommend that you have a read, just so that you can explain the 'science part' to the kids better, hehe.
…
Because the kids got to observe what's happening right in front of their eyes, even Vai now knows simple facts like oil and water will NOT mix together and oil will 'float' above water because it's not as dense as water, etc.
Mommy gets to read up and learn some other scientific facts too here! =)