Home » Inspirational
Our Hands. HIS hands.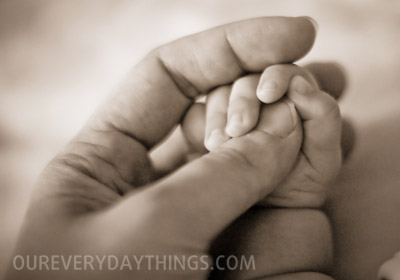 I know it's the 'third time round', but I still can't help but love holding Brie's little hands, watching her little fingers wrapped around mine. They're all so tiny, so fragile, seemingly 'in need' of our protection and care.
This shot reminds me of the Bible verses that we read out together last Sunday though. They're taken from John 10:27-29 :

My sheep listen to my voice; I know them, and they follow me. I give them eternal life, and they shall never perish; no one will snatch them out of my hand.
My Father, who has given them to Me, is greater than all; no one can snatch them out of my Father's hand.
…
As much as I love our little Brie, and as much as we care and watch over her, nothing can truly beat having (and placing) our lives in the hands of the unchanging, holy and everlasting Almighty who loves and cares for us so much,
so much so … that HE died for us.