Home » Daily, Pregnancy & Babyhood
Baby Brie : Crying for Different Reasons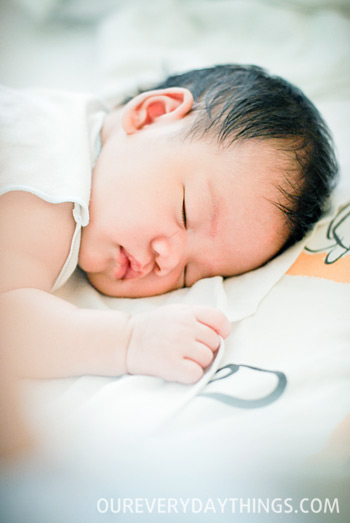 [I loveee watching babies sleep so soundly]
Brie who's been sleeping a lot during the day, ie. Waking up just for her feeds and dozing off again soon after, has started to have longer waking hours lately.
[And err, I hope that would mean 'longer' sleeping hours at night, as opposed to frequent requests for feeds – every 1- 3 hours, throughout the night =)]
When Brie is asleep, she can sometimes grunt, stretch her arms and legs out, frown / smile for a split second, or … scream out a hysterical-'pick-me-up-now' cry all of a sudden! It's like she's just had a bad dream or something (Whenever I hear this kind of cry, I'd immediately go to her and pick her up to calm her down)
[I do wonder if babies can have a bad dream. The issue of 'Can babies have a bad dream' is apparently still debatable too. What do you think? Can babies have nightmares?]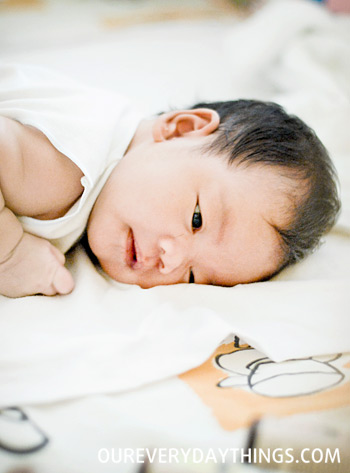 In the first three weeks of having Brie at home, whenever she made 'noises', Vai would immediately tell me that Brie's hungry and that she wanted to be breastfed =)
I then went to explain to both Anya and Vai how babies cry for different reasons, and not only because they're hungry. I tell them how I too need to check and find out why Brie fusses or cries.
In simple terms, I shared with Anya and Vai how babies can't 'speak' just yet, so they would cry to tell us when :
– They're uncomfortable (eg. Soiled diapers)
– They're too warm / hot or too cold
– They're hungry or thirsty
– They're tired (eg. Overstimulated for too long?)
– They want to be cuddled and soothed
– They need to be burped after a feed (ie. Gassy tummy)
– They've just had a bit of a shock, eg. Woken up by a sudden loud bang
– They're not feeling well / in pain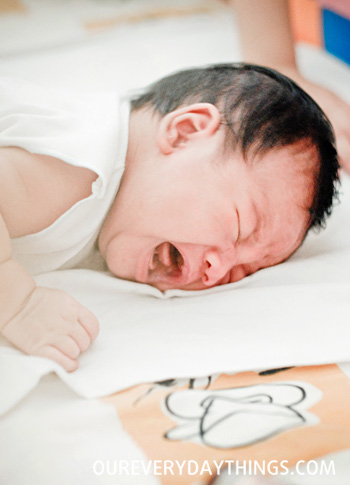 So now, they both would first 'take a guess' before telling me what they think Brie wants whenever she cries or makes noises =)
Btw, do share your thoughts and views on this yeah. I'd love to hear what you think of babies and how they communicate through crying.

…
To read more on babies, why they cry and how to soothe them:

–  Babycentre.co.uk >> Seven reasons why babies cry and how to soothe them
–  Mayoclinic.com >> What to do when your newborn cries
–  Askdrsears.com >> Seven things parents should know about baby's cries