Home » Crafts & Activity Ideas for Kids
Making : Balloon Jellyfish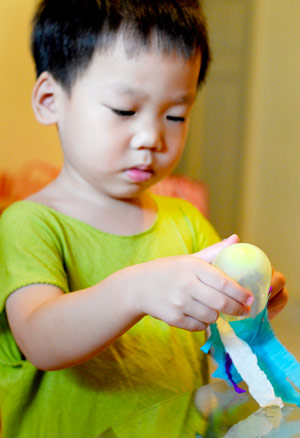 The kids made this the other day.
Jellyfish friends!
A really simple and quick activity for little kids!
Here's how your family can make some too :
What we used :
– Balloons (We used tiny balloons, usually available in supermarkets too)
– Double-sided tape
– Crepe paper
– Marker (to draw the eyes and mouth)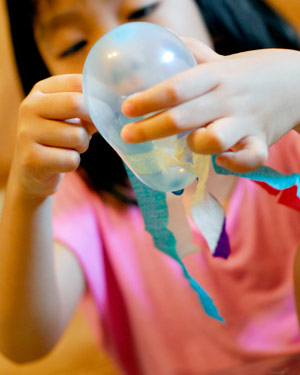 – Inflate the balloons, tie the ends and stick double-sided tape around it
– Cut out strips of different coloured crepe paper
– Let the kids place crepe paper onto the sticky tape around the balloons
– Draw eyes and mouths on the balloons
And that's it!!
And the kids went all silly with them!