Home » Parenting, Video
[OUR CHANNEL - Indo] : Parenting Tips – Memupuk Relasi yang Baik antar Anak-Anak di dalam Keluarga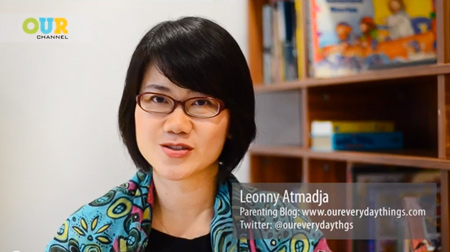 Here's one of the things that I'd like to do better this year :
shooting, editing and publishing more parenting videos.
The challenge is (as usual) : Putting aside TIME to do it, amongst my 1001 other things to do everyday.
Well. Hope I'll manage.
Anyway, THIS is my first parenting video in the year 2014!
It's about tips on how we can encourage good sibling relationships in the family.
*so happy that I manage to get it ready and posted!*
I decided to do it in Indonesian, as I hope to reach out to more Indonesians too this year.
(Actually, there's also another reason, but I'll spill the beans later =D )
…
ANYWAY. More exciting things are planned out for the year!
Will share more about it later.
Stay tuned!
In the mean time, you're most welcome to watch, like and share the videos with others =)
And oh, SUBSCRIBE to OUR CHANNEL too please? =D
(so you'll be informed of new parenting videos)
Thanks everyone! =)
Here's the LINK to the video!