Home » Crafts & Activity Ideas for Kids
Making : Cereal Box Wall Track for Cars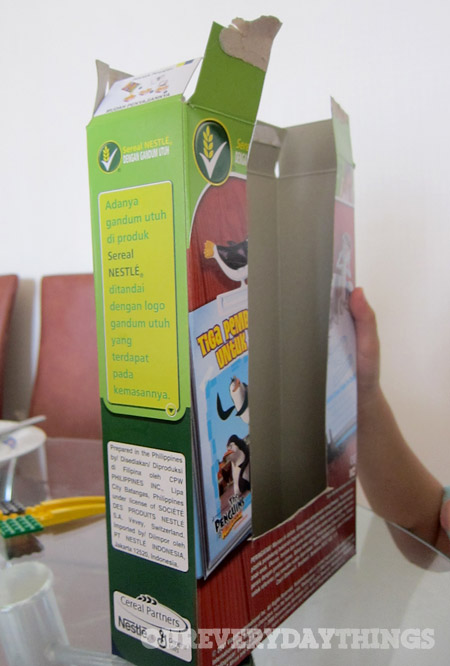 When it comes to engaging kids in activities, I believe it doesn't have to be expensive.
Many things can be created at home, using the very everyday things we find at home.
(Yes, let's recycle whenever we can please)
And, the other day, we made this 'wall track' for Vai's cars!
Simple and fast to make, and the little guy had fun with it!
(This idea is great for homes with limited spaces, I reckon)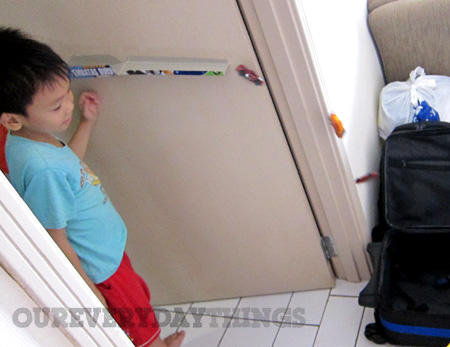 Here's what we used:
– Used cereal box
– Milk carton
– Scotch tape
– Scissors
What we did : 
– Cut the cereal box in such a way that you only get the two sides and the bottom part (Refer to the photo below)
– Stick the cut-out box using scotch tape (Tips: It needs to be a downward slope)
– We placed an opened luggage bag to 'catch' the flying cars so they don't fall onto the floor
And that's it!  =)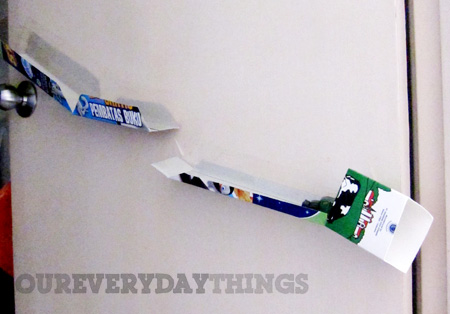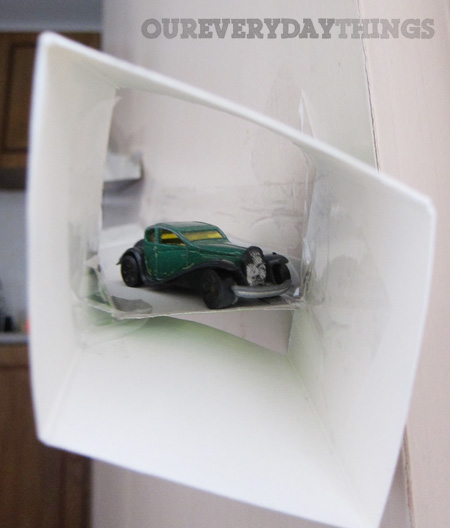 [Tips : Use small-sized toy cars, as heavy and bigger cars will 'damage' the paper carton wall track]
…
Btw, some few minutes later, we improvised.
We  cut and 'separated' the bottom part (see above), and placed a cut-out milk carton at the very end, making it look like the 'final tunnel' that the cars need to pass through before they all 'fly off' the edge!
…
End result : So much more fun! =)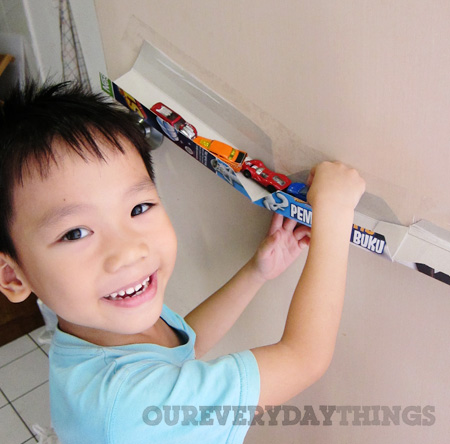 Other ideas :
– Cut out the bottom and top part of a 1-litre plastic bottle and use it as a 'tunnel'
– Add paper strips at the end of that 'tunnel', making it more fun when the car 'zooms' through it
Do add more ideas to the list yeah! =)
Have fun creating and making things with your little ones, everyone!