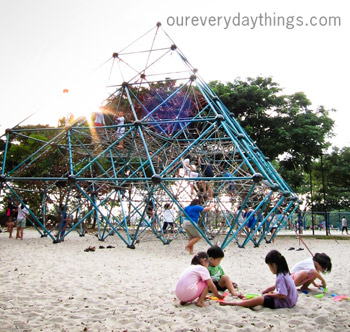 The last time we visited West Coast Park was at least 2 years ago.
And somehow I couldn't remember doing anything much there, except for snacking at its McDonald's!
This time round, our visit to West Coast Park with our friends was completely different though!
The kids had lots of FUN there!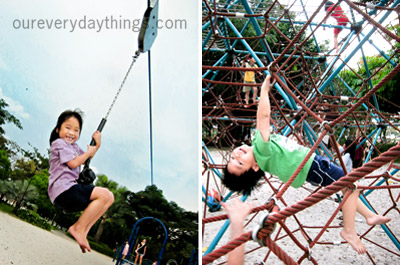 They played at the playground (heaps of equipments to choose from!), tried out its 'flying fox' facility (only two were working out of the four), climbed around, and of course, they all had a nice and long sand-play time!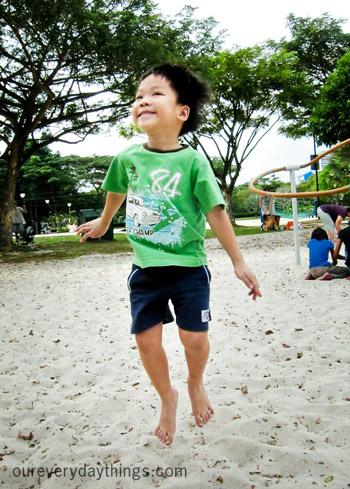 The weather happened to be nice too.
Cloudy and slightly breezy.
…
No, we didn't fly a kite that day though.
But we saw LOTS of them up in the sky!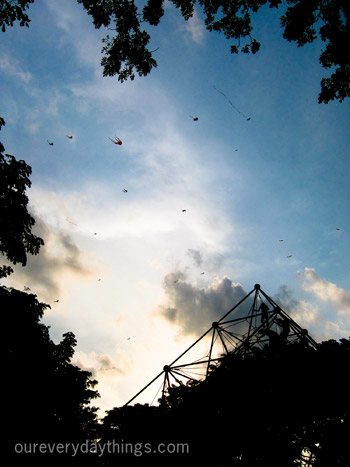 [Info]
- Click HERE to read more about West Coast Park (on National Parks' website)
- If you're driving and you're coming over the weekend, be prepared to spend a bit of time finding a space to park your car.
- HUGE playground areas. The park is really great for kids of all ages. Toddlers can crawl around and play. Bigger kids will find climbing the 'high pyramid' all the way to the top a nice challenge!
- Bike and pedal gokart rentals are available.