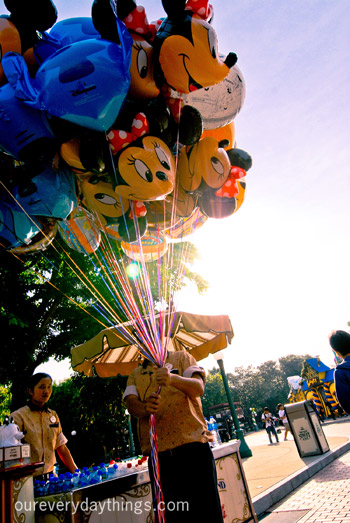 I must say, the highlight of our recent visit to Hong Kong was our first ever trip to Hong Kong Disneyland.
We checked it out over two days, and we had a blast there!
I'll write a FULL blog post on our Hong Kong Disneyland experience real soon.
[I may even need to split it over two posts. Too many photos to share. Hmm. We'll see.]
Anyway.
For now, I'll leave you with these two photos.
This is a shot of us in front of the 'Cinderella Carousel'.
Wilson took this shot when we're on our way to the 'Sleeping Beauty Castle' to wait for the 7pm Fireworks Show!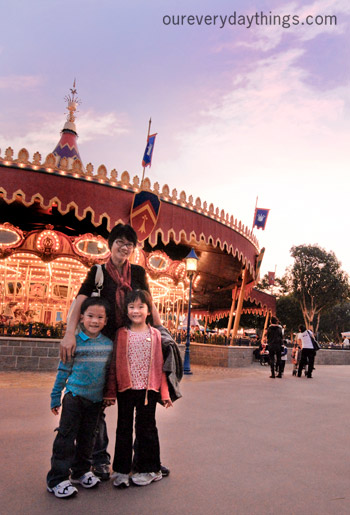 And this was when Anya drew 'Space Mountain', THE one ride that left a lasting impression on her, heh.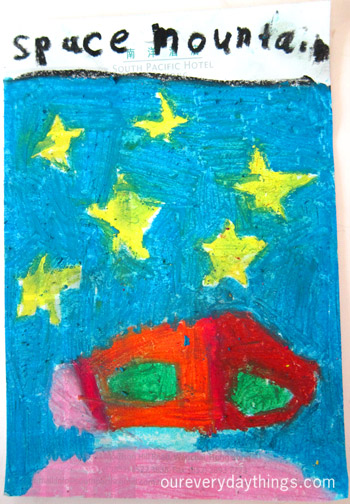 More photos soon!
…
PS: SO grateful that I have a photographer as a husband, hehe. With our two cameras, we both captured more than 1000 precious moments altogether! The above two were taken by Wilson.
…
[added]

Blog posts on Hong Kong Disneyland are up. Here are the links:
Checking Out : Hong Kong Disneyland (Part 1)

Checking Out : Hong Kong Disneyland (Part 2) – Hotel & Dining