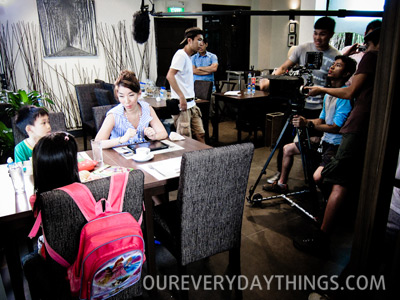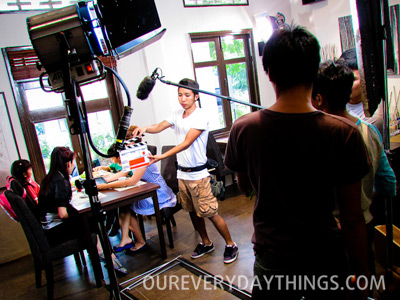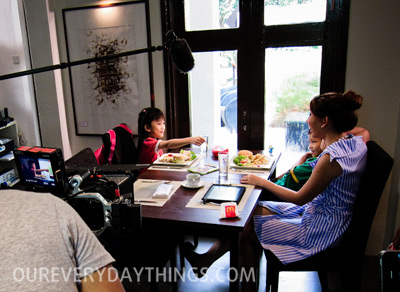 Both Anya and Vai had been involved in photo shoots. But, this was their 'first' time being involved in the making of a video clip, where they had to actually talk and interact with their … 'fake mommy'! =)
Anya was all okay with the whole filming session (to our pleasant surprise!), while Vai warmed up to the whole idea of 'acting' with the other 2 actresses after some ten minutes or so =)
Anyway.
The kids learned to listen to the director's instructions.
They learned to interact with the actresses (when all eyes are 'on' them).
They learned to also 'ignore' that the camera and the crew were all there =)
…
It all went well and I thought it was a good learning experience and exposure for the kids too.