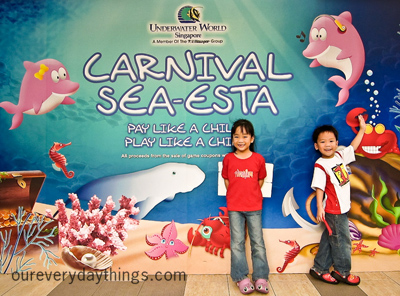 When was the last time you checked out Underwater World at Sentosa?
For us, it was way back in 2006!
One day BEFORE Vai was born, to be exact!
So yep, our recent visit to Underwater World was Vai's first, and Anya's second.
And, it's our first ever visit to the all-new Dolphin Lagoon! (which now is located right next to Underwater World!)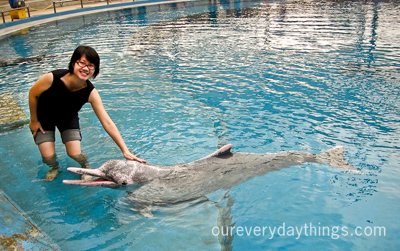 [Photo session with the pink dolphin? Too precious too miss!]
Anyway.
For this month's school holiday, they're having this special promotion where adults pay the child rate for entry!
I've shared more info, tips and a whole lot more photos over on my Facebook!
Do check it out and read more about their Carnival Sea-esta and its Dolphins and Fur Seals LIVE SHOWS!
Click HERE to view the photo album!
(Yes, you can view them although you're not on Facebook =)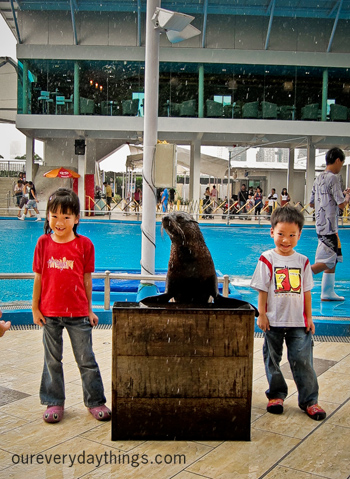 [Kids and the cute fur seal under a rather heavy rain!]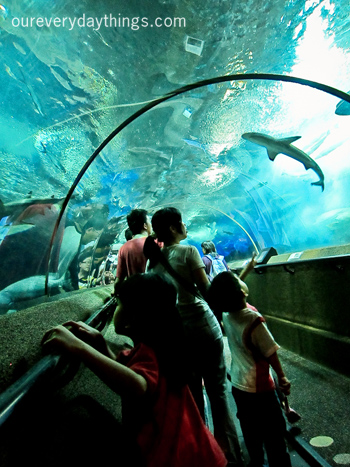 [The TUNNEL at Underwater World: one of the kids' favourites!]
…
And last but not least, if you're unsure about HOW to get there, click HERE!
Have a splashing good time!