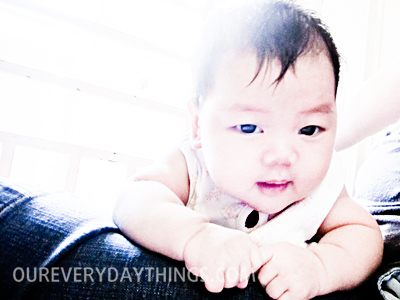 Every one of us was once a small child.
Every influential person we know today was once a small child too who couldn't do anything much, who most probably had never imagined doing/becoming the kind of person he/she eventually is.
Every one of us has potentials, waiting to be explored and developed. Including the seemingly helpless / irritating / troublesome / slow / active child we have today.

I'd like to remind myself that I too need to look beyond today.
That I need to be there for my children, to help them discover their potentials,
explore the unknown,
and share what they have with others,
so they too can grow and become blessings to many more.
…
[I know I need this reminder again and again as sometimes it's easier to only see what I have in front of me and not see the possibilities of how things would be in decades to come]