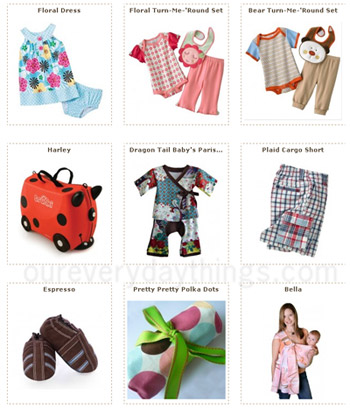 Ah. I always LOVE it when I get to do giveaways for you all!
And this time round, it's courtesy of ninemonthslater.com.sg!

Ninemonthslater.com.sg is one of those places where you'll find adorable, high quality baby products. And because the products you see are carefully sourced by a mom (who also knows how important quality, functionality and design is), you know you'll be getting really good stuff there!
[They're mostly imported from the USA and are not widely available in Singapore]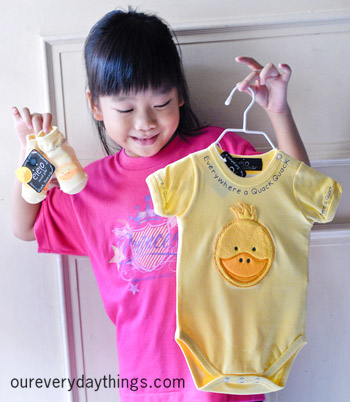 [Since we may choose to leave baby no.3's gender as a 'surprise', ie. finding it out only when we actually see it face to face in May next year, 'neutral-coloured' clothes and socks are the way to go for us right now, hehe. This is a Duck onesie and Duck Socks, both by Mud Pie]
…
Anyway.
Here's how YOU can enter the giveaway contest:
1. Visit ninemonthslater.com.sg
2. CHOOSE the item(s) YOU'd like to win if you're given a budget of S$30! (You can choose more than 1 item as long as the total doesn't exceed S$30!)
3. Choose a different set of item(s) as your SECOND preference (ie. just in case you're one of the lucky winners but your first choice is out of stock by the time the winners are announced next week)
4. Leave a comment on THIS POST and state the item(s) you'd like to win (ie. Your first, then second preference).
That's it!
It's THAT easy to win!
*smile*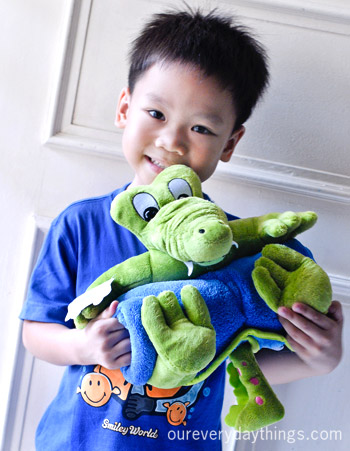 [Gotta love this one : Gator Play Blanket by Mud Pie, that can be a toy, a blanket and a playmat!]
…
Closing date: Thursday, 16 December 2010.
We'll then choose FIVE winners randomly and announce the names on Friday, 17 December!
(Note: Open to those with Singapore local address)
A great present just in time for Christmas and the New Year, if you ask me!
[AND, not just for 'babies' actually, because there are really nice handmade crayon holders too!]
…
Winning some great free stuff just before the year ends is SO easy!
All the best!
…………………………………………………………………………….
[Latest Update: 17 December 2010]

BIG CONGRATS TO THE FOLLOWING WINNERS OF THE GIVEAWAY:

1. Audrey Ng
2. Angeline Yeo
3. LP
4. Jo
5. Jaime chan
…
All five of you have won $30 voucher which you can use at the shop! Ninemonthslater.com.sg and I will get in touch with you directly with the details!
And, I'd like to really thank everyone for participating! If you haven't won this time round, worry not … there'll be MORE giveaways and offers next year! Do visit often and look out for it!
As for now, ninemonthslater.com.sg is giving you all 25% OFF everything at the shop (except for slings and California Baby products)
Click HERE to read the details!
Enjoy the promo, everyone!