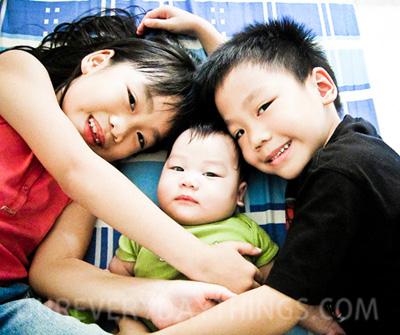 Hi, and welcome to Our Everyday Things!
I'm Leonny, an Indonesian and I was born in Jakarta.
I spent some 9 good years in Perth, Western Australia, before coming to Singapore after I graduated from Curtin University with a Bachelor of Commerce in Marketing and Finance.
I lived in Singapore for 13 years.
We have all relocated to Jakarta, and we're appreciating life (and its ups and downs) in this big, busy city.
I'm happily married to Wilson, who's passionate about life, photography, tennis amongst many other things.
I'm a happy Mommy of three  : a big girl named Anya, a big boy named Vai and a little girl we call Brie.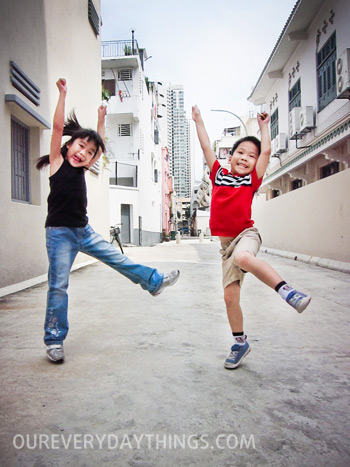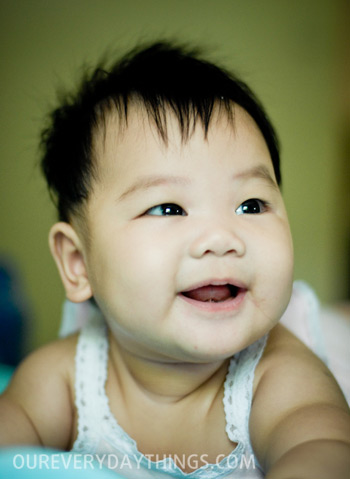 I am a Christian and I often write about my faith, my struggles and how I learn to trust God on my blog. If I didn't, I don't think I'd be giving you a real portrayal of myself.
I came from a family who didn't raise me in the Christian faith. God however is so merciful. I was sent to a Christian school and when I was in Perth, Australia, I also went to church and got to know more about Jesus Christ and what He's done for a sinner like me. I then accepted Jesus as my Saviour and Lord.
In Singapore, I attended an Indonesian service at Reformed Evangelical Church Singapore (Gereja Reformed Injili Indonesia Singapura), and I'm thankful to God for the ministry opportunities, fellowships as well as its strong biblical teachings that have helped a lot in nurturing my spiritual growth, understanding and devotion to God.
And now that we're in Jakarta, we attend Gereja Reformed Injili Indonesia in Kemayoran.
…
I feel it's a huge honour to be entrusted by God with little ones.
An honour, and a huge responsibility.
I realise I'm far from the standards God asks of me, so other than the Bible and the many life-enriching sermons I receive, I also try to gain more insights and inspirations from books, sites and also, useful tips and inputs from friends (offline and online! =)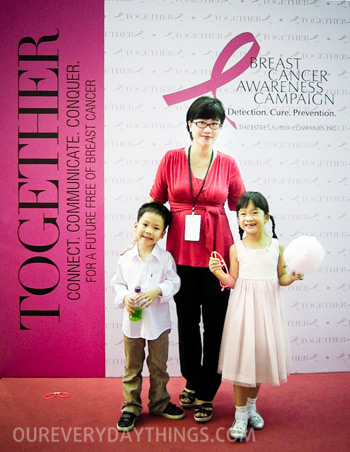 Life with children is full of ups and downs. And though the experience of raising these little ones has been bittersweet, reaching out to the world with a pro-family message has always been my hope and prayer.
Through blogging, I share the ups and downs of motherhood, activity ideas, parenting tips, travel tips, and other inspirational posts.
I shoot, I write and I share what I've learned and experienced.
Definitely NOT because I have 'so much free time' everyday, NOT because I have 'mastered life', NOT because I know it all, and NOT because I see myself as better than others, but because I KNOW I still have so much to discover and learn in life, that I must continually humble myself and share what I see, observe, learn and practise.

…
I hope that through my blog, the world can see how children are precious gifts from God, how being a parent is a privilege, how every challenge we face each day builds and shapes our character, how every single day is a blessing from above.
I hope my blog would inspire you to love your family, life and God, even more.
…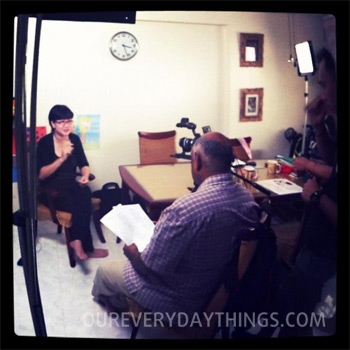 .Awards and the Media.
We are honoured to have occasionally been featured in the media. To name a few, they include The Straits Times, The Sunday Times, The Jakarta Globe, The New Paper, My Paper, Today, Lianhe Wanbao, Channel NewsAsia, as well as magazines like, Mother and Baby Indonesia,  Motherhood Singapore, and Baby Plus.
Some recent Media photos, coverage and invitations to Media Events are shared on my Facebook.
Click HERE to view them.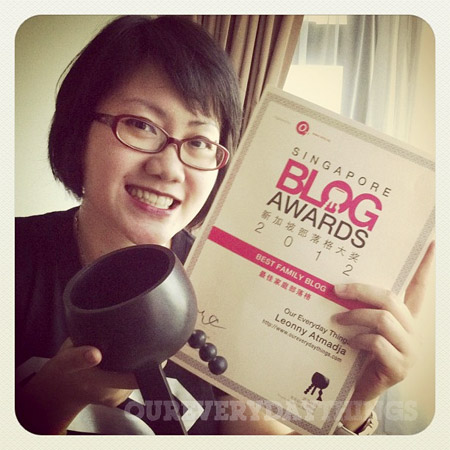 Other recent awards include:
WINNER of the Best Family Blog Award in the Singapore Blog Awards (2012)
Finalist in Best Family Blog category in the Singapore Blog Awards (2011)
Finalist in Best Photography Blog category in the Singapore Blog Awards (2009 and 2010)
Finalist in Best Parenting Blog category in the Asia Pacific Blog Awards (2009)
Through the years, I am also honoured to have been invited to share and speak at workshops, and discussion panels.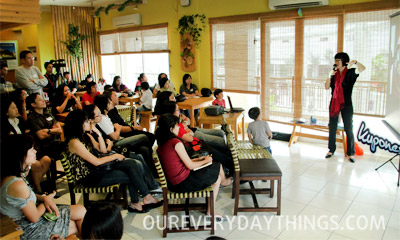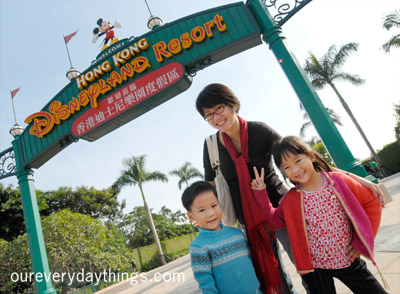 We have also been sponsored and flewn over to Hong Kong to review the bustling city and the famous Hong Kong Disneyland. Precious moments! Click HERE and HERE to read my posts on HK Disneyland.
…
.Photography works on this site.
Almost all photos on this blog are taken by me (unless both my hands are clearly visible in the photo! =)
I shoot with my Canon Powershot S90, occasionally with Nikon D200, and lately I shoot A LOT using my iphone =)
I shared more about the cameras I use HERE.
…
.Advertorials.
I write reviews and advertorials for products and services which I personally see will benefit my readers.
Click HERE to read some of the advertorials I've done.
If you're keen to explore such opportunities over at Our Everyday Things, I'd love to hear from you! Drop me an email!
…
.Contact.
I love to hear from readers, and I read (and treasure!) every single comment left on my blog.
I'm most active on Facebook and Instagram. You're most welcome to add and follow me:
Add me on Facebook

'LIKE' Our Everyday Things Facebook Page!
Follow me on TWITTER – Oureverydaythgs

Follow me on Instagram
And here's my email address: leonny[at]oureverydaythings[dot]com
…
Thanks for reading Our Everyday Things, everyone!