Home » Daily
About the Riots after Indonesia's Presidential Election Results
What's happening in Indonesia right now still puzzles me.
…
Three common comments I've been seeing:
**'Jokowi should resign, like Soeharto back in 1998!!!'**

>>> Have you been in a game before? When a player has officially been declared as the winner by the umpire and the international boards, then should he resign and give the winning title to the 'loser', simply because the loser consistently screams out, 'Unfair! Fraud!', especially when NO CONCRETE EVIDENCE has been given and submitted in the court of law by the losing party?
(Can't wait to see their real evidence, which is supposed to submitted today)

..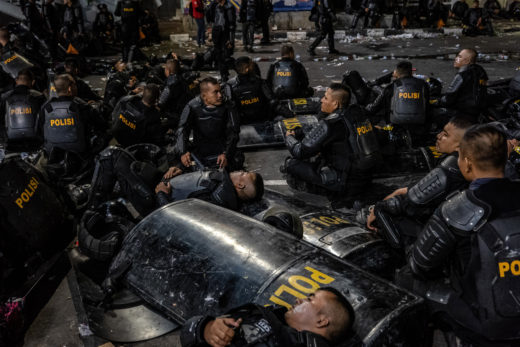 **'The police should stop attacking the people!', some claimed.**

>>> Like, seriously? If a peaceful rally is held, and yet they're attacked by the police, then YES, the police is totally at fault.
But the mob threw rocks and molotov cocktails and firecrackers towards the officers. Ever wondered HOW COME THEY HAD THOSE THINGS IN THE FIRST PLACE?
If the mob looted shops, burned cars and attacked the police, should the police officers stayed silent and DO NOTHING?
I totally don't get the logic.

…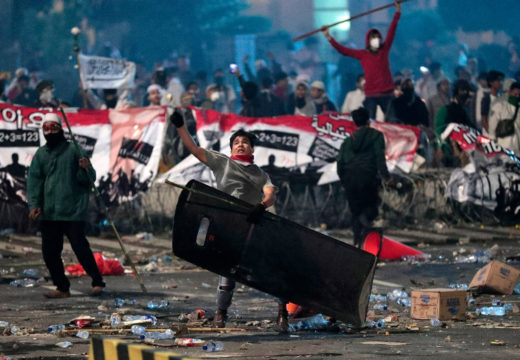 **The rioting mob is not part of the peaceful demonstrators who simply wanted to voice out their protests against the election result!**

>>> Well, the police DID NOT fire tear gas towards the peaceful demonstrators during their peaceful rally, did they?
If extremist groups took advantage of the situation and 'joined' the peaceful demonstrators, and the extremists then started the riot, causing the police to respond, and as a result, some of the peaceful demonstrators – who happened to still be amidst the crowd – were hurt, … well … unfortunately that's inevitable, isn't it?
Just because there are 'non-rioters' amidst the rioters, does it mean the police MUST NOT respond to the rocks, molotov cocktails and firecrackers thrown at them?

…

I feel like I'm watching little kids throwing tantrums for not getting what they wantI totally do not get the logic.
I feel like I'm watching little kids throwing tantrums for not getting what they want.
(Which btw was a repeat to what happened back in 2014, by the SAME CHILD and his friends!)
…
Dealing with such victim mentality over these past few months is so exhausting.
I SOOOO look forward to a better Indonesia. We are so behind compared to other neighbouring countries due to these group of politicians.

…
All photos in this post are taken from this article:
https://www.nytimes.com/…/asia/indonesia-election-riots.html
Mr. Prabowo has not substantiated his claims of fraud, and international observers have not found evidence. In a statement on Wednesday, the United States Embassy in Indonesia called it "a successful, free and fair election."