Home » Parenting, Video
Video: Short Legs, Big Logs – Mount Slamet, Central Java!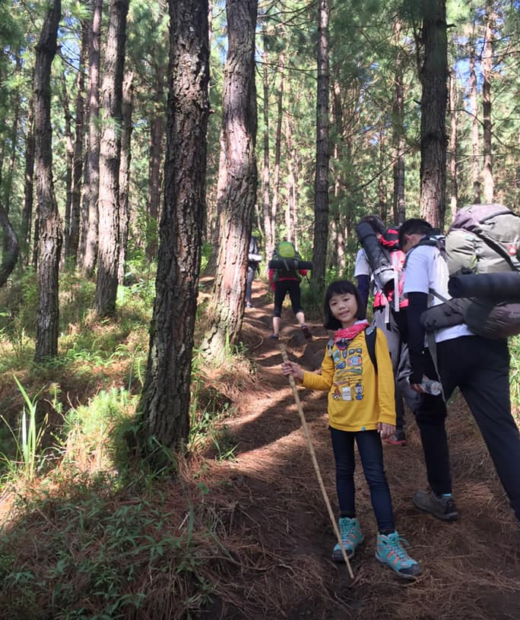 We are back from mountain climbing!
This time, our family of five (and some 32 others!) climbed Mount Slamet in Central Java.
I have quite a few photos to share (and loads of stories and personal reflections).
Will post them one by one yeah!
…
…
For now, I'd like to share with you the clip above which I already shared on my Facebook.
I titled it:
Little, short legs. Big logs. Beautiful mushrooms spotted along the way.
…
Confession:
As I watch this clip again, I remember how I felt a little impatient when Brie didn't go 'faster'. Trekking behind her meant we sometimes had to wait longer and go slower.
Now I feel guilty for feeling that way. Sigh.
At 7yo, Brie indeed kept going and her little legs went through tough treks with no complaints (she talked a lot though 😁)
…
Am I proud of her?
Yes!
Actually, I'm not just proud of her accomplishments, fighting spirit and independence, but also for Anya and Vai who went along with us (and reach the very top of Mount Slamet, at 3428m above sea level!) ❤️
Hope and pray that they adopt that never-give-up attitude and strength as they grow up and go through life's many struggles 🙏🏻 By God's grace.
…
Personal reflection:
Funny how we often feel it's okay to feel impatient towards others who are slower when at the same time other people are actually being patient towards us for being slow (in comparison to their pace!)
Reminder to self:
Need to exercise more patience, tolerance and self-control towards others, esp. towards my kids.
…
#gunungslamet