Home » Parenting
Parenting: Change Takes Time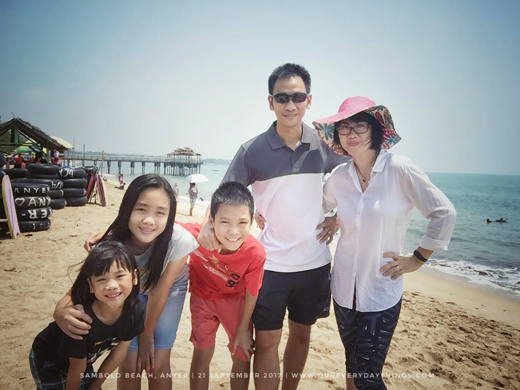 What stage of parenthood are you facing right now?
Do you have a child who cares more about what he likes?
Or perhaps, a teenager who finds it hard to get along with her siblings?
…
Change takes timeEver felt you have failed as a parent?
Ever felt like you've come to a dead end, not knowing how else you could teach your kids just so that they could display better kindness / appreciation towards others, etc.
…
If you ask me, YES, I have felt the above.
(ie. I sometimes wonder if all the values that we've instilled all these years ever 'sink in' and make a difference in their mind or heart, at all)
Anyway.
When such feelings (of failing as a parent) are around (like, today!), here are some thoughts that I feed into my mind:
Children are not robots.
They can't be programmed to change according to the values we instill over the years.
Reason?
Children are not robots Like us, they are sinners, too! ie. They have 'natural inclinations' towards what we see as 'wrong'.
Like,
We teach them to always say 'Thank you' clearly while looking at the person in the eye (upon receiving help or anything at all from others), and they often seem to forget to do it.
We teach them (since they're born!) the importance of caring for your siblings, and all too often, they speak to each other harshly, over simple matters, too.
…
As with many things in life, I tell myself, change takes time.
As much as we instill values consistently (and walk the talk ourselves), we are dealing with sinners, and a change in a sinner's heart is purely by God's grace (which subsequently results in a positive change in behaviour *we hope*)
…
A change in a sinner's heart is purely by God's grace
My point is, when we don't see much progress in our child's mindset / behaviour, … don't give up! Because, we are dealing with an individual, a sinner.
(Yes, this is self-reminder whenever I myself am feeling down!)
…
Positive values need to continually be instilled. And, walking our talk must always be our daily struggle as parents.
May God help us all.