Home » Daily
Displaying our Family's ArtWorks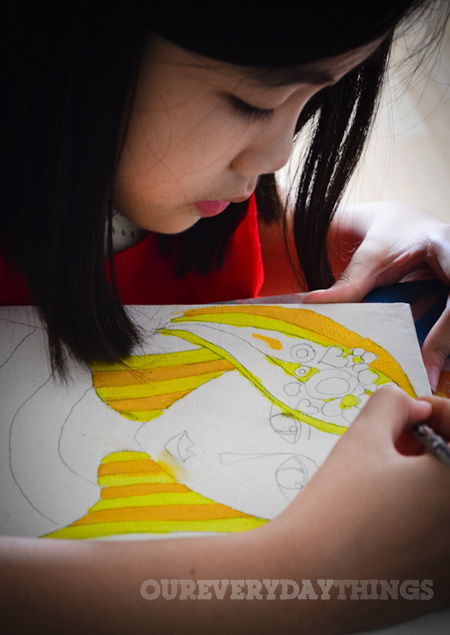 Since we moved to Jakarta, I must say the walls at our home are pretty much … empty.
We've been wanting to display photo frames and some of our paintings on the walls, but we just somehow never got around to doing it.
Until today!
*YAY*
So happy to finally see COLOURS on our walls.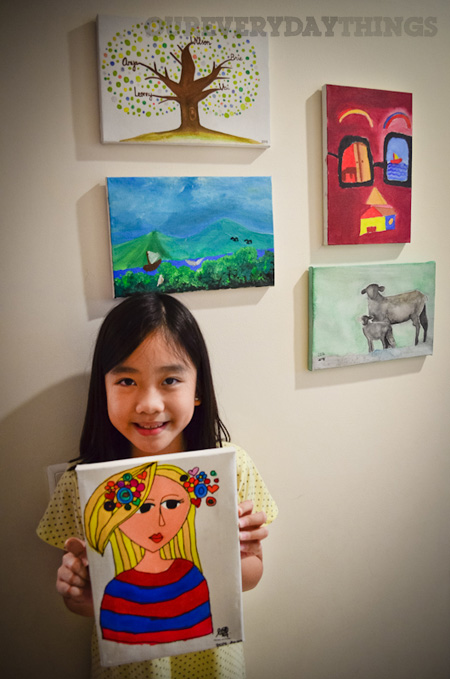 And, here's Anya with her freshly-painted artwork, ready to go on our wall too!
*excited!*
(Oh btw, out of all her drawings and sketches, the one in her hands is one of my favourites! =)
…
Btw, do you display your family's artworks on the walls of your home?
How do you arrange them?