Home » Inspirational, Parenting, Photography
Thoughts : Are We Filled with Joy?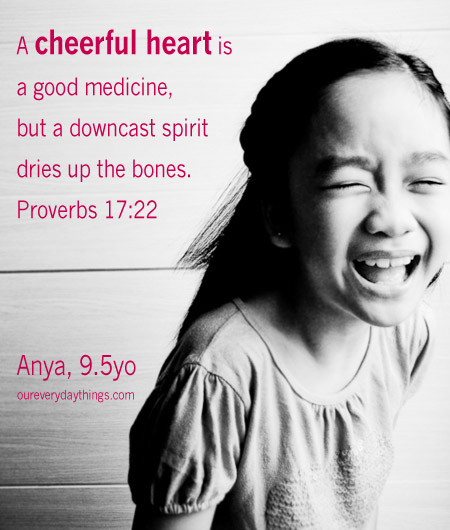 After facing series after series of challenging and mentally exhausting attitudes from our second and third kiddos in the past weeks, this verse reminds me once again, … that a cheerful heart, joy, comes from within.
It's not dependent on what happens to us.
It flows out from within.
Because God has firstly given that joy to us.
…
The question I now ask myself is, do have I have that joy, ie. despite all the tough situations I've been facing at home?
Oh I pray that other than the extra wisdom, strength and patience I need in parenting my kids, … may God shower me that parenting joy too, everyday.
Have a blessed Sunday, everyone.