Home » Inspirational, Marriage & Relationships, Parenting
Yes, Kids. Daddy Loves You.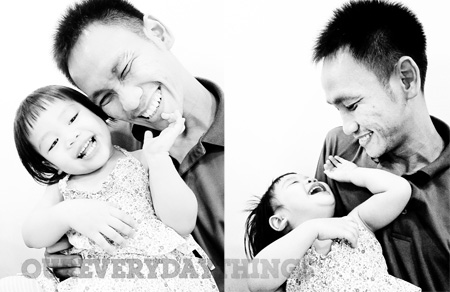 Kids,
You may read this years or decades from today, but I feel I need to write about this for you.
Did you know that Daddy loves you?
Did you know that when you were all little, and you're unwell and threw up all over the bed or floor, he's the one who'd go and clean the mess up?
Did you know that after a really, REALLY, long day at work, and although he's exhausted from traveling from one end of Jakarta to another on his motorbike, he'd still try his best to come home just in time to have dinner with all of us?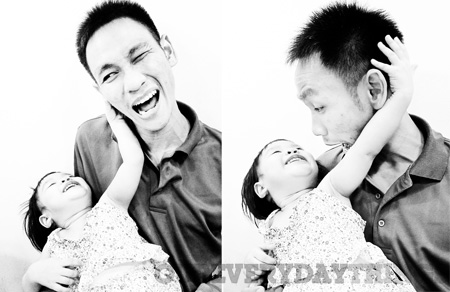 Did you know when Mommy needs to be at work, he's the one who looks after all three of you, takes you out and even changes your diapers?
Did you know that he loves his 'imagine' time with you? Yes, the time just before your bedtime when you'd have the bedroom lights out and he'd tell you super fun stories that Mommy could never create?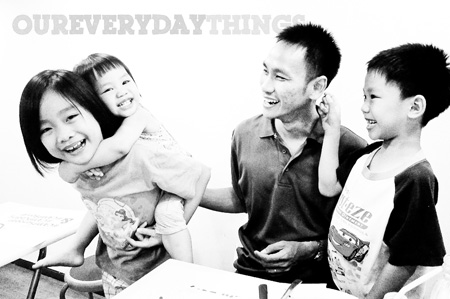 You know, there'll most likely be a time when you feel that Daddy doesn't love you.
Perhaps a time when he disagrees with what you ask or want?
Well, know this.
I agree with you, your Daddy has flaws, and is far from perfect.
But in all his decisions, he has your best interest at heart.
He loves you, very much.
He wants you to learn from life, to have a heart that can discern the bad and the wrong from the good and the right.
He wants you to have God-fearing hearts.
And you know what, we pray for you too.
Each and every one of you.
So, yes kids. Whatever happens, please remember.
Daddy loves you.
Very much.
…
To Daddy,
I know it's close to a week late.
But, Happy Father's Day.
I know you always try your best. And we all love you for it.
And, we thank God for you.