Home » Giveaways, Awards & Reviews
Singapore Blog Awards 2013 : WE ARE IN THE TOP TEN! Best Family Blog Category!

WHOOOOAAAAA!
Our Everyday Things made it to the top TEN finalists in the Singapore Blog Awards 2013, Best Family Blog category!!
Again!
*SO SO SO HONOURED!*
And.
So excited that I'm smiling and smiling and smiling! =D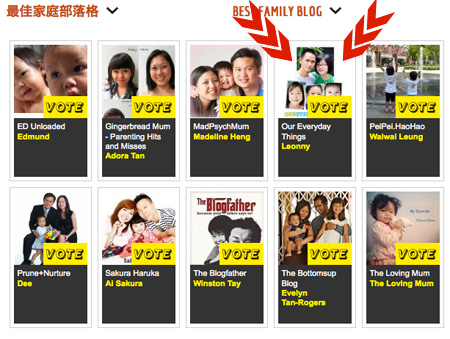 Soooo … here comes my *shameless* request :
Can you so kindly support my humble blog with your votes, … pleaseee ?
=)
Here's the link to see all TEN finalists in the Best Family Blog category!
Voting is allowed once a day, every day, all the way till 23 June.
And, YOUR votes will make up 30% of the total score! The judges' score will make up the remaining 70%.
Oh, just in case you're not aware, you'd need to register online with them before you can vote yeah.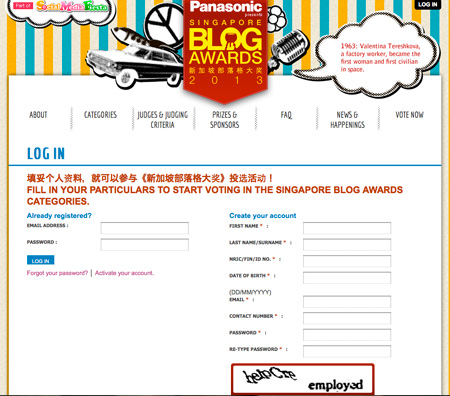 > Click on that "LOG IN" black box at the top right corner.
> Fill up your details (if you don't have any 'NRIC no.' – Singapore ID number, just fill out your country's ID no. =)
> Check your email to activate your account.
> Click HERE to go to the SG Blog Awards page, and log in to vote each time.
That's it! =D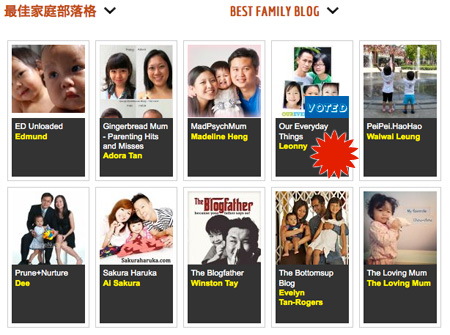 I'm SOOO looking forward to flying back to Singapore for the Awards Ceremony, on July 6th!
*MISS. SINGAPORE. HEAPS. ALREADY. LEH*
…
As to whether I'll win the Best Family Blog Awards again this year … errr, I have NOOO idea how it'll turn out this time round, because there are strong finalists in the category and I know they're all dedicated bloggers too!
Anyway.
Thank you soooo very much for your support!
And here's a shot of Brie, saying a little prayer for the best to happen in the Awards this year!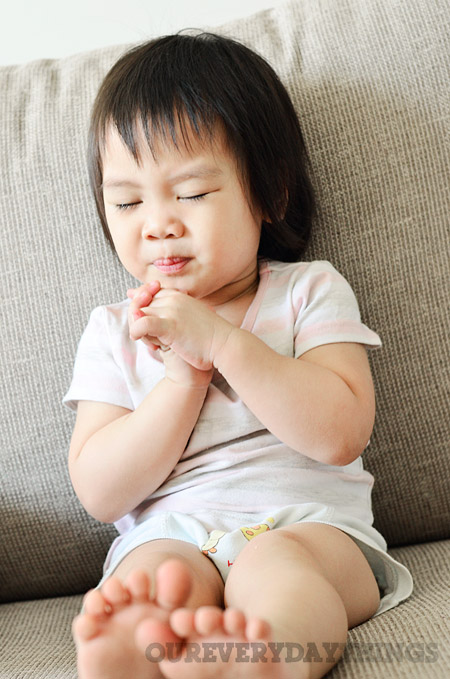 PS: Actually no, lah. Brie was saying a little prayer before she ate her lunch the other day! I just thought the shot is kind of suitable to end the post! =D