Home » Places to Visit
Photos : Pasar Ah Poong & Eco Art Park, Sentul City!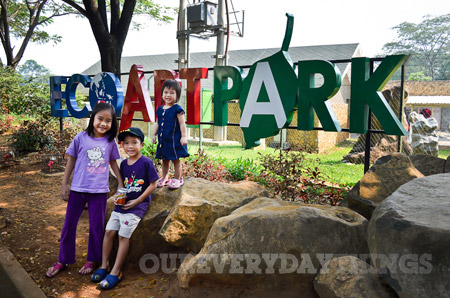 It's nice to go away from the busy city of Jakarta every now and then.
And so the other day, we checked out Pasar Ah Poong (Pasar Apung) again, at Sentul City.
I wrote about this place in January earlier this year (Click HERE)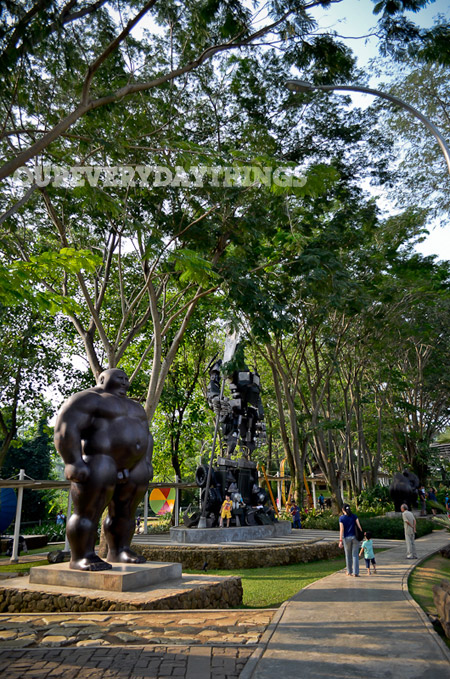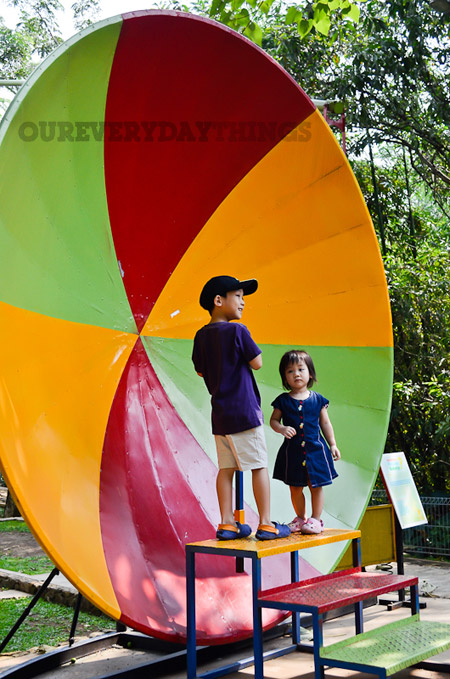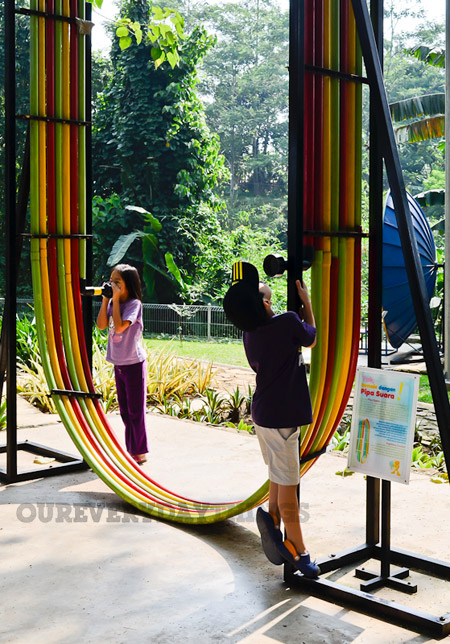 The last time we came, the Eco Art Park 'play areas' were still under construction.
They're mostly done by now and, I thought they're quite nice.
Anya and Vai so happily went to check them out!
Note:
We were there on a Saturday afternoon, around 3pm, and unfortunately, some play equipments were 'locked', ie. No staff to ensure safety of use, so some equipments were chained up, which really was a pity, because weekends are when more people come to visit the place, and I kind of expected 'all' the ready-for-use play equipments to be operational.
But anyway.
The kids were super happy to ride the free 'river boat' again!
(Okay, it's not totally 'free', because you'd need to tip the guy with the oar =)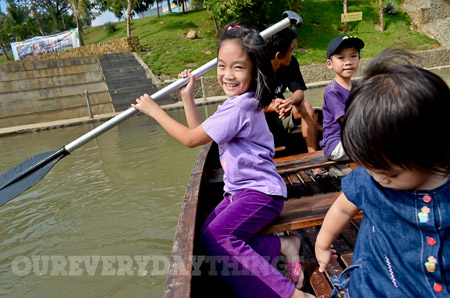 The guy lent his oar to Anya and Vai too, who enthusiastically paddled and made the boat go round and round to nowhere, haha.
New found appreciation towards boat paddlers from that moment on, I guess? =)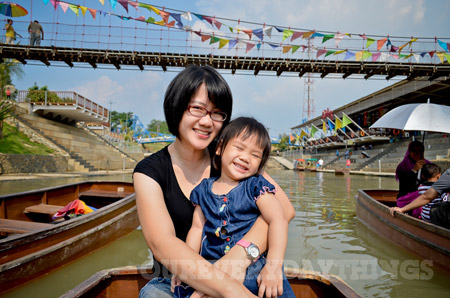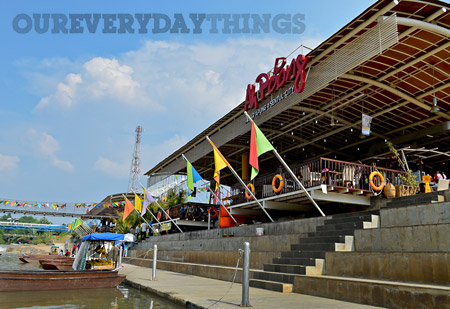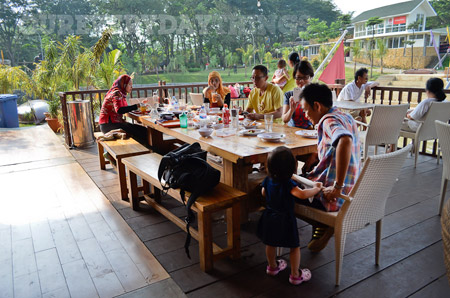 And last but not least, here's how you get to Pasar Apoong, Sentul City, from Jakarta (by car):
> Get on the highway (jalan tol) and exit at Sentul Selatan
> After the highway gate, turn left
> When you've found your FIRST roundabout, turn right
And that's it.
Took us 45mins to an hour to get there.
Note:
Do expect slower traffic condition if you're there in the weekends, because other than Pasar Apoong, there's also this theme park called 'Jungleland' in the area!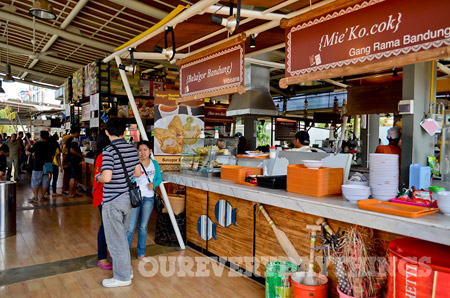 Enjoy the greenery!
And the food =)
Cheers!