Home » Daily
Gong Xi … Gong Xi … Happy Chinese New Year!!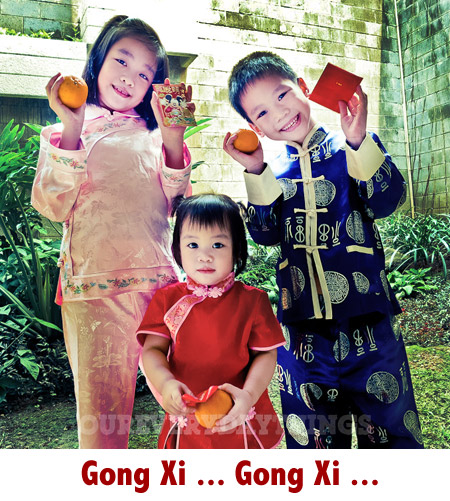 To everyone who celebrates Chinese New Year, … GONG XI … GONG XI!!
May you have a new year filled with joy, good health, and of course thankfulness for everything that you have been blessed with.
…
As for us here in Jakarta, Chinese New Year is not celebrated as 'seriously' as back in Singapore.
(The last time I celebrated Chinese New Year in Jakarta was like, … 20 years ago, may be?)
And so frankly, I do miss the whole festive feel.
I miss the usual CNY songs playing at malls and supermarkets. The decorations. The CNY events held everywhere else.
BUT.
Here's a plus point.
We get to spend time with our family here.
Which is a privilege that we don't quite have back in Singapore.
(Because really, Chinese New Year IS about getting together with families, yes?)
…
Anyway.
Here's one clip that I've been playing again and again at home … just so that we get to feel more Chinese New Year-sy here =)
Enjoy the song!