Home » Food & Health, Mobile Blogging
Nom Nom : Street Snacks – Cakue & Kue Bantal (Char Kway & Pillow Cake)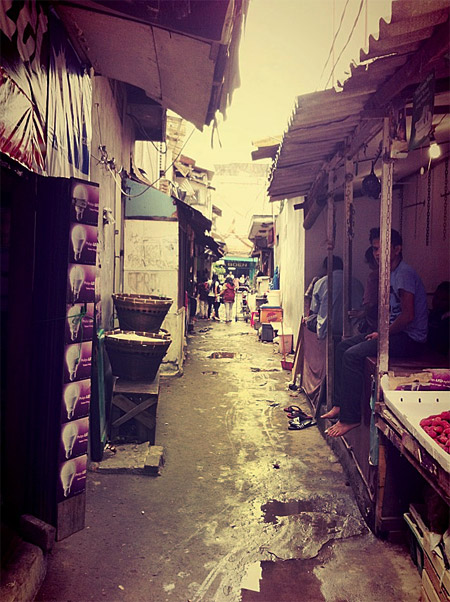 There we were in one old alley.
Very near a popular noodle eating place called 'Bakmi Aboen' at Pasar Baru.
We spotted a *very* simple stall selling Cakue and 'Pillow Cake'.
(Cakue is also known as 'cakwe', 'youtiao' or 'char kway')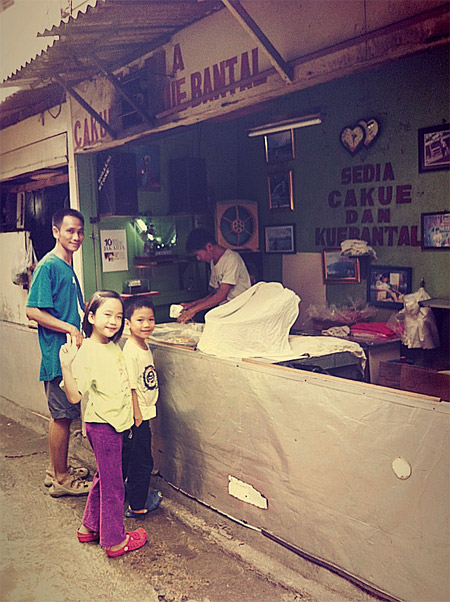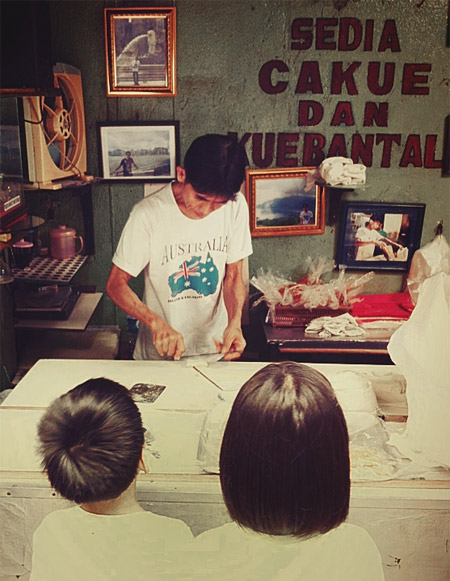 The stall looks like it hasn't changed much since 1980s!
And, each cakue is sold at only Rp 2500 (S$0.35!)
What a bargain!
And btw, the cakue tasted nice too!
Nom nom!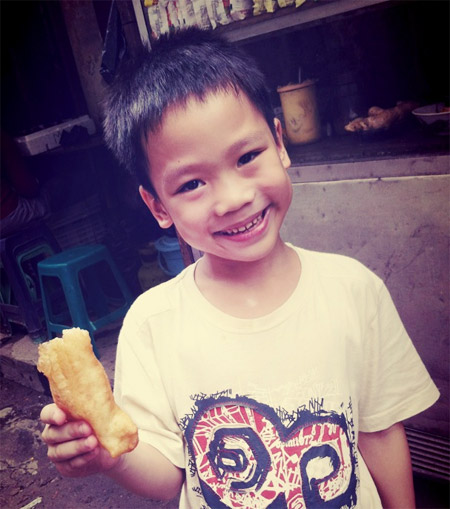 PS: Will be sharing (read: mobile blogging!) interesting 'food finds' around the city of Jakarta every now and then! =)