Home » Crafts & Activity Ideas for Kids, Mobile Blogging
Making : Handmade Christmas Felt Decorations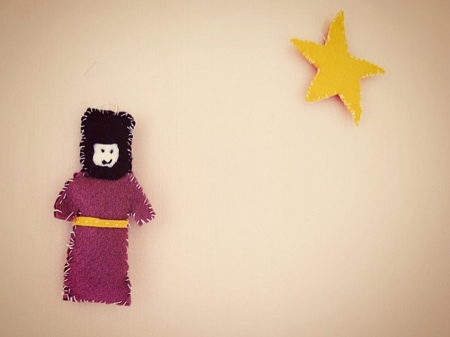 A 'belated' post. But I'm mo-blogging it anyway =)
Last December was a busy month for us. And though we didn't put up any Christmas tree at home, we made these two simple decorations.
We used felt and stuffed it with cotton balls.
They're still on the kids' door right now =)
Anya sewed the 'shepherd' and Vai hand-sewed the felt 'star'.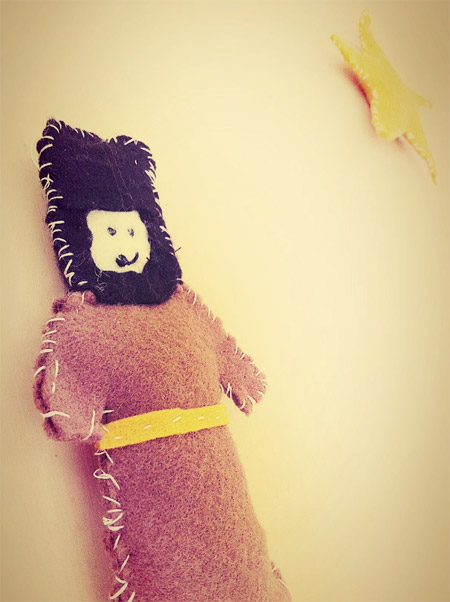 Yes, messy sewing results hehe, … but then wait, they're somewhat special to me, because they're handmade by the kids =)
And, we hope to add more to this Christmas collection each year, and make this 'Christmas handmade decoration making' our own family tradition, starting the year 2012!
PS: It'll be interesting to see how much better (or worse) their sewing skill gets over the years when we look at our handmade Christmas collection =)