Home » Food & Health
Dengue Fever : Symptoms and Home Treatment Tips

I don't know how familiar you are with Dengue Fever.
I know before I had it, I knew very little about it.
Anyway.
I thought just in case any of you need the info too, here's a little more about Dengue Fever, and what I myself experienced in those first few days.
…
SYMPTOMS 
Symptoms usually begin 4 – 6 days after infection and last for up to 10 days, they may include:
– Sudden, high fever
– Severe headaches
– Pain behind the eyes
– Severe joint and muscle pain
– Nausea
– Vomiting
– Skin rash, which appears three to four days after the onset of fever
– Mild bleeding (such a nose bleed, bleeding gums, or easy bruising)
* My symptoms
– Fever as high as 39.5 deg Celsius (including chills / shivers)
– Headaches
(Panadol somehow did NOT help with my headaches at night, so I'd press on the two sides of my head while trying to get some rest)
– Pain behind the eyes (even moving my eyeballs sideways hurt!)
– Severe joint and muscle pain (mostly on my back of neck, shoulders and all of my back. Those areas ached very badly)
I had none of the other symptoms.
(Btw, I lost my appetite too and experienced some tummy discomfort. But then I thought the 'discomfort' was probably caused by the reduction in the amount of food I eat! I usually eat a LOT, and since I had Dengue, I can only eat about 40% of my usual serving)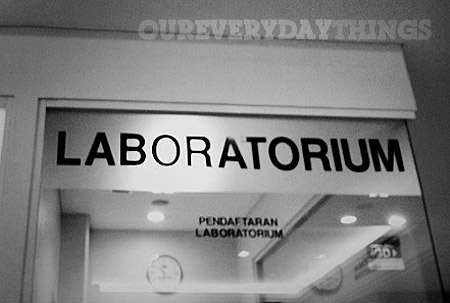 …
SEEING THE DOCTOR
I went to see a doctor and had a blood test.
The blood test result showed :
– My platelets count (thrombocytes) is low
– It's confirmed that I have Dengue Fever
The doctor told me how I should be hospitalised immediately, so I could get the IV drip on me, to get the thrombocytes / platelets up again.
The only way to get well and to get your platelets up again in Dengue Fever is through rest and LOTS of fluid.
Upon hearing that, I immediately thought to myself, … umm, hospitalised? I have three kids to look after, not to forget … one of them is still breastfed! How could I stay at the hospital for days?
We then asked about the IV drip and it's 'purpose'.
Basically, it's to keep me hydrated throughout the day, because the only way to get well and to get your platelets up again in Dengue Fever is through rest and LOTS of fluid.
So we told the doctor : Okay in that case, we'll do what we can at home (read: drink as much as I can) and we'll do another blood test tomorrow. If my platelets count gets worse, I'll stay in the hospital.
The doctor in the end let us have our way.
…
HOME TREATMENT 
To recover from Dengue Fever, one must : rest and drink as much as possible.
So I told myself to drink at least 2.5L a day.
(Not easy btw, because you feel bloated)
And, I drank (and drank and drank!) these:
– Pocari Sweat (isotonic drink)
– Guava Juice
– Honey mixed with warm water
– Plain water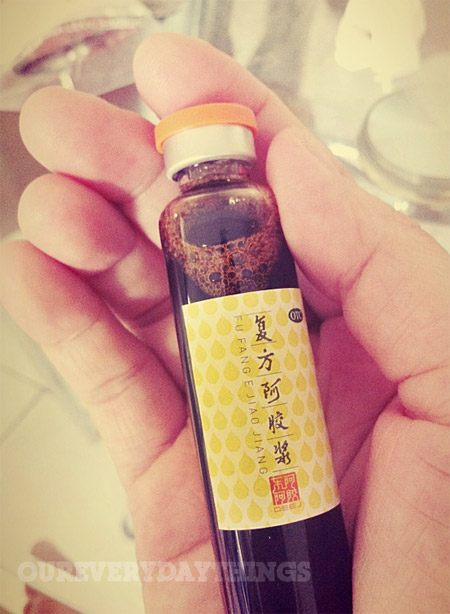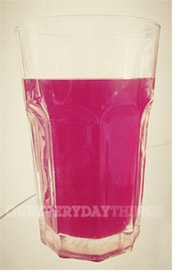 And I had these too (supposed to increase my platelets / thrombocytes):
– Fu Fang E Jiao Jiang
This is available in chinese medicine shops. It comes in small tubes (pictured above), and in a 250ml bottle too.
– Ang Kak (Red Yeast Rice)
Mix with water, boil it, drain it, and drink the red-coloured water mixed with some honey. Twice a day.
…
The very next day, we went for another blood test, and THANK GOD my blood count went UP!!
I was like, WOOHOO!!!
SUPER DUPER HAPPY!
Because this means I do NOT need to be hospitalised, and I could just continue doing what I did and recover at home!
(Plus, NO hospital costs and hey, it also meant I could slowly wean Brie off breastfeeding, instead of stop breastfeeding her overnight which would not be a positive experience for her)
…
Health is given. It's a blessing from God.
Anyway.
Frankly, I did feel 'unproductive' especially in those first 10 days after I was diagnosed with Dengue Fever.
Because really, I could NOT do any work.
But then I reminded myself how blessed I am.
Work can always wait.
Health is given.
It's a blessing from God.
And yes, I'm learning to appreciate life and what I have even more.