Home » Mobile Blogging, Places to Visit
Checking Out – Pasar Ah Poong, Sentul City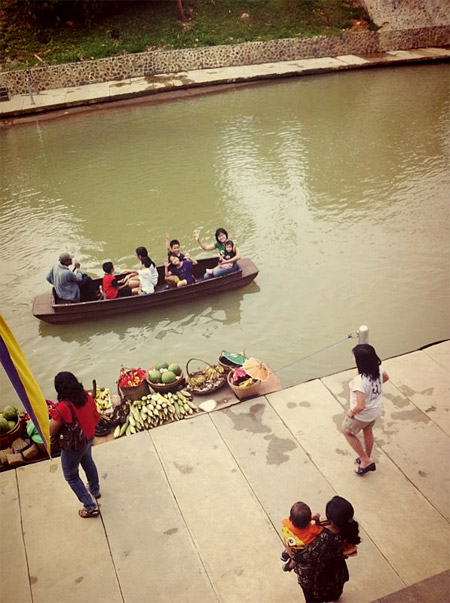 Quick update from me:
One of the things I've decided to do starting this new year 2013 is Mobile Blogging!
ie. Sharing photos and updates ON THE GO!
I will still sit down in front of my computer and blog like I usually do, but from time to time, I may post photos and blog updates from my phone too!
Places to visit for the family, activity ideas, etc.
This way, through mobile blogging, I hope I get to share more insightful entries more frequently with you! =)
…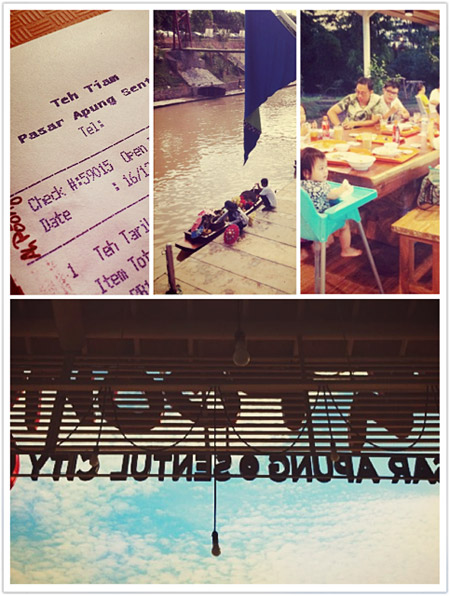 Here's my first 'moblog' entry.
We checked out this newly opened eating place at Sentul City, called 'Ah Poong'!
(Pasar Apung = Floating Market)
Interesting 'food court' concept, and a huge variety of food choices is available too!
From Indonesian fried rice, Mie Kepiting, Singapore's chicken rice, Sio May Bandung to Teh Tarik, Snow Ice and Es Doger.
Overall, the food quality is pretty good, I reckon.
(I particularly like the surrounding 'greenery'!)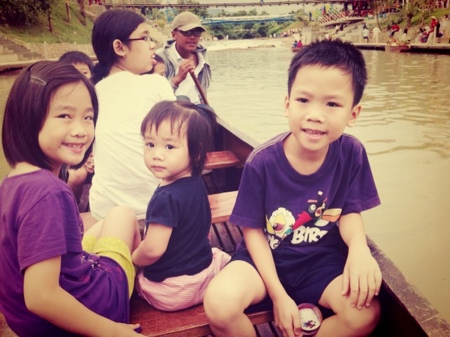 And, here's something for the family:
There'll be an Eco Art Park next to the food court (still under construction right now)
And, … we can ride these 'river boats' for free!
We like! =)