Home » Places to Visit
Checking Out : Desa Sawah, Sukabumi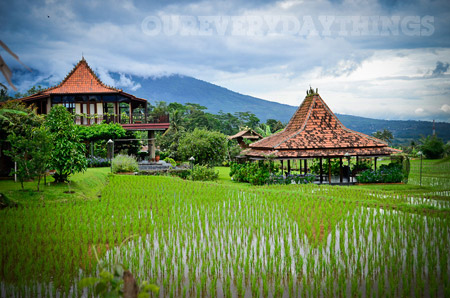 All five of us went for a family trip yesterday.
Our first 'just us' trip since we moved to Jakarta!
And, we decided to bring our children to experience a simple 'kampong' life.
Away from the city.
Away from our daily routine.
Away from the usual 'comfortable, modern life' we have in Jakarta.
We went to check out this place called Desa Sawah, in Sukabumi (Cijeruk, West Java)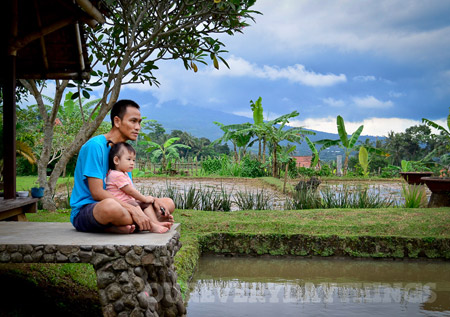 We saw this beautiful mountain view.
We walked along narrow paddy field pathways.
We went fishing and ate what we caught.
We stayed in a simple hut.
The kids rode behind two water buffalos, went INTO a paddy field, tried catching live fishes with their bare hands.
Precious experience, especially for us city people.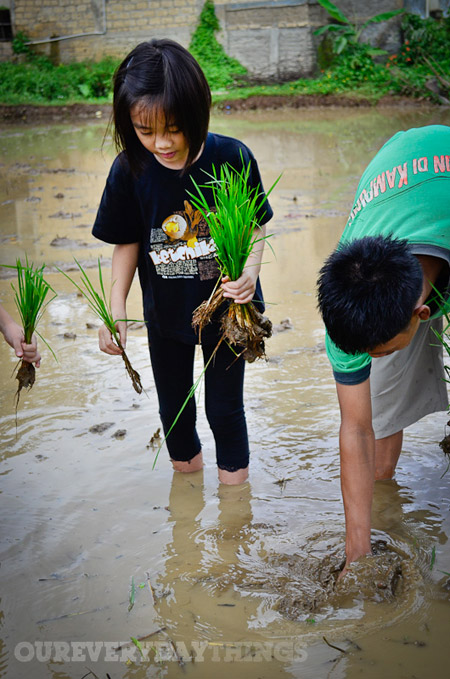 I'll post more photos and stories real soon.
For now, here are some 'preview shots'!
And here's wishing you a great weekend! =)