Home » Daily, Photography
My Instagram … on the Web!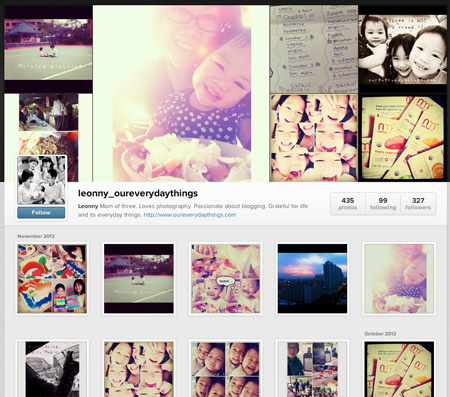 So they introduced this Instagram Web Profile recently.
And what I like about it : I can easily view the photos, as they're neatly put together on the page.
ie. It makes it easier for us to see the 'content' of what I share on Instagram!
Anyway.
If you're on Instagram, you're most welcome to follow me too =)
www.instagram.com/leonny_oureverydaythings
…
Have a great weekend, everyone!