Home » Crafts & Activity Ideas for Kids
Making : Your Own Batik Drawings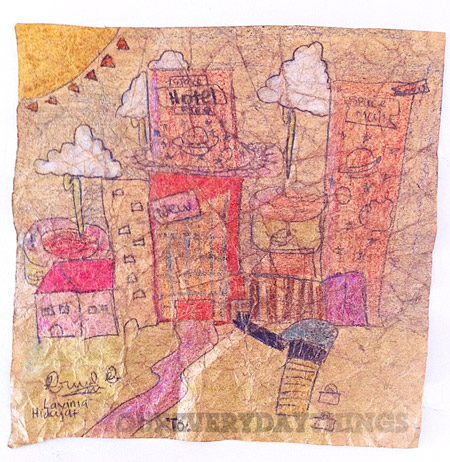 Anya came up to me the other day with this.
A batik drawing she made on her own.
(Which I thought was really nice =)
Then she told me how she made it.
Here's how : 
–  Draw on a piece of used brown envelope
– Colour her drawings with coloured pencils
– Crumple the paper
– Flatten the paper using a ruler
– Dip the paper in water for a few minutes
– Hang it dry
And that is it! =D
(Nice to see how she also used a recycled envelope for her little project too)
…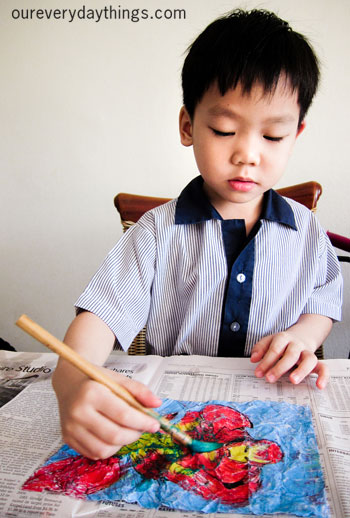 And btw, this is what Vai and I did sometime back, when we made our 'CRAYON BATIK'.
Click HERE to check out how we made it!
Happy crafting, everyone … and have a great weekend too!