Home » Giveaways, Awards & Reviews
Giveaway : Zooligans Shoes for Kids!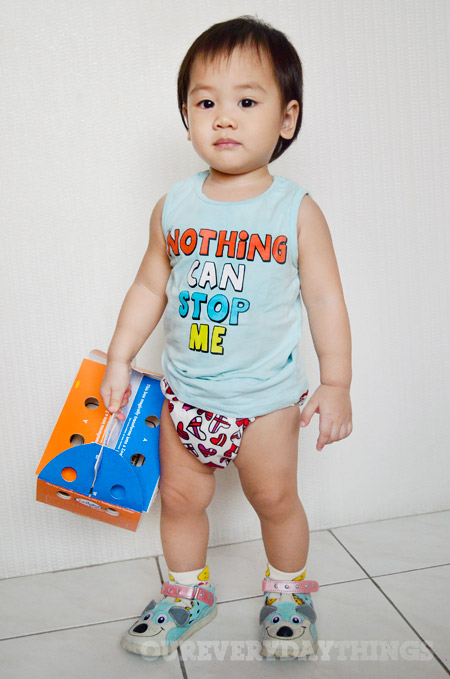 So there they are.
Brie and the pair of shoes she'd pick up – all by herself – when we ask her, 'Where are your shoes, Brie?'
(Btw, her puppy shoes' name is Sparky! =)
Well, I'm not surprised why she'd go and choose this pair out of the others : They are just SO cute!!
…
In their own words, this is what Zooligans shoes are all about:
"Zooligans shoes are the newest line of kids shoes to stampede into the children's market. Designed for fit, comfort, function and FUN, these little shoes will stand up to everything any little animal can dish out. Available in US size 4-12 (For kids 1-5 yr old).  Visit Zooligans at http://www.zooligans.net for more details"

So, it's not just cute, but functional and comfortable too.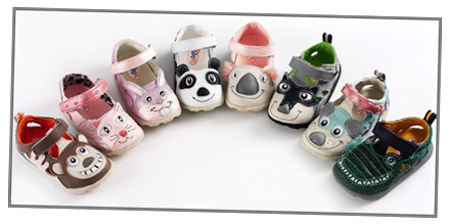 …
Recently, I wrote a review of Brie's Zooligans Shoes on my Facebook Review Album.
Please click HERE to read more about what we think of these Zooligans shoes!
And, here's the GREAT news!
Thanks to Zooligans Singapore, we have TWO shoes to be given away, worth S$79 each!
*YAY*
One pair will be given to a boy, the other pair, to a lucky little girl!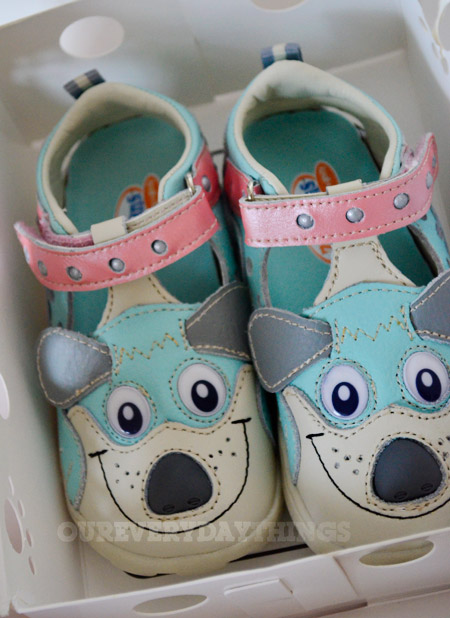 Here's how to enter the giveaway:

1) 'LIKE' Our Everyday Things Facebook Page, if you haven't =)
2) 'LIKE' Zooligans Singapore Facebook Page
3) SHARE this giveaway on your Facebook or Twitter
4) Leave us a comment, telling us :
a) Which of the 4 designs (shown below) you'd like to win, and why!
b) Your requested shoe size
It's THAT easy to win a pair for your loved ones!
(It'll be GREAT as a gift too! =)
…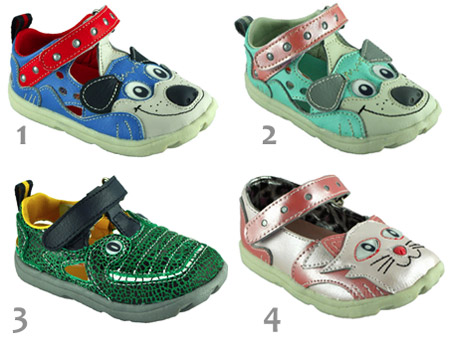 1. Sparky the Puppy Boys Sport Sandal
2. Sparky the Puppy Girls' Sport Sandal
3. Jacques the Gator Boys' Sport Sandal
4. Fuzz the Kitty Girls' Mary Jane
…
Note: 
–  Open to everyone in Singapore, Malaysia, Indonesia, Thailand and Brunei!
–  Contest ends Friday, 9 November 2012, 11.59pm (SG time)
…
Have a great week, everyone! Have fun, … and all the best with this giveaway!!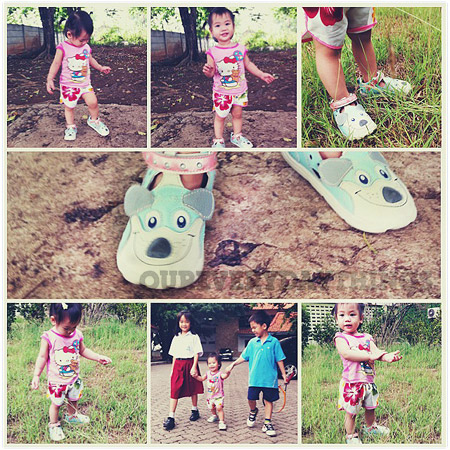 …
[Added : 15 November 2012]
Thank you for participating in this giveaway!
The sponsor has selected two lucky winners, and here are the winners:
a) Jane  – You've won a pair of 'Puppy' for boys!
b) Juliana – You've won a pair of 'Puppy' for girls!
CONGRATS!!! =D
Winners: Please email me your mailing address to claim your prize.
…
Another good news to share:
The sponsor has extended TWENTY PERCENT (20%) discount off if you purchase Zooligans shoes from their website!
Click HERE to go to their Online Shop!
Free shipping in Singapore for purchases of more than S$100!
Code : zooligans20
Discount Code expires : 31 December 2012
Enjoy the discounts, everyone! =)