Home » Daily, Inspirational
Discovering Magic in Our Everydayness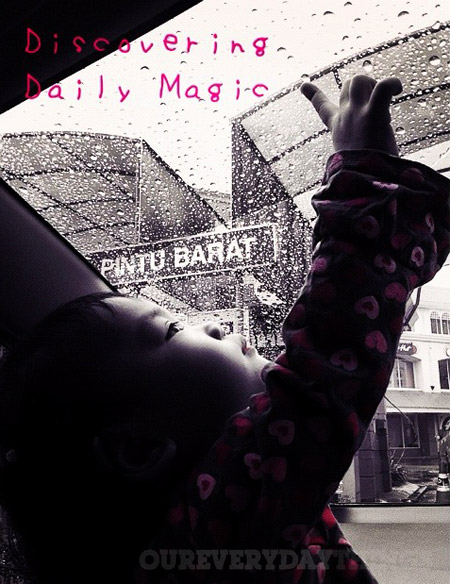 [Captured by my iphone]
We all have our daily busyness.
Work. Meetings. Projects. Deadlines.
Housework. Picking up and sending the kids to school and lessons. Caring for the children's daily needs.
Whatever it is that we do everyday, we all have routines and whether we like it or not, we're often 'drowned' in our routines and overwhelmed by our daily busyness.
So much so that we may forget about appreciating our 'everydayness'.
Appreciating what we do.
And what we have around us.
…
The other day, Brie was mesmerised when she saw rain drops on our car's windscreen.
Such a simple thing that somehow becomes … magical in her eyes.
And it was then that I asked myself :
When was the last time I was mesmerised by … the beauty of my everydayness?
…
Thank God for little ones who unknowingly teach life lessons to us all.