Home » In the Media, Video
Interview with Conductor Dr Stephen Tong on Beethoven Symphony no. 9 Concert at Aula Simfonia Jakarta
Now that our family is in Jakarta, one of the many things that I really thank God for is the opportunity to meet even more people, interview them and share their passion, insights and talents with others. So much to learn from them too!
(I've been rather busy with video shoots lately. I promise I'll share more about it next week!)
Most recently I had the privilege to speak with Dr Stephen Tong on his upcoming Beethoven Symphony no. 9 Concert that's to be held on 25 – 26 August  2012, at Aula Simfonia Jakarta, Indonesia's one and only concert hall, whose standards and quality many experts have claimed as one of the best in the world!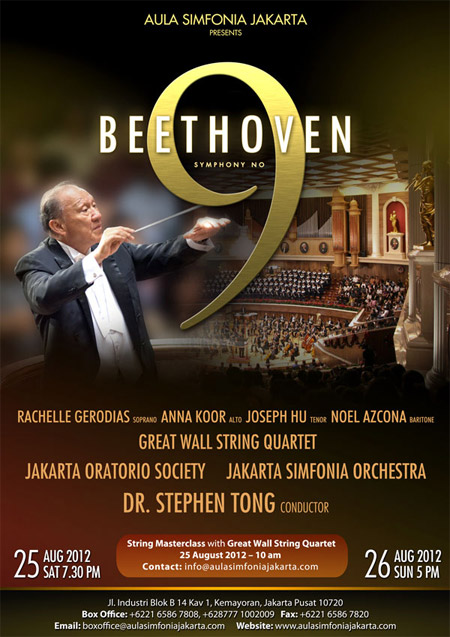 Btw just to share with you, Aula Simfonia Jakarta was officially opened in 2009, and to *finally* have such a concert hall – the first one ever! – in Jakarta, is something that I feel very proud of!
To me, it's like, … FINALLY, we have one that we can proudly call 'our own' right here in Jakarta, that's of world class quality too!
The people of Indonesia – locals, expats, everyone! – can now catch top classical concerts performed by both local and international musicians without even traveling out of the country!
It's totally unimaginable before Aula Simfonia Jakarta came to existence. Really.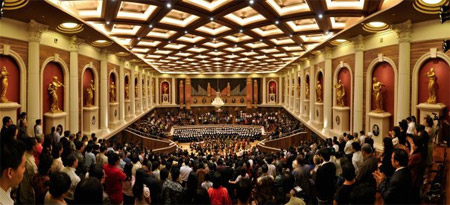 Anyway.
We did the interview in two languages – English and Indonesian, and I'd like to share with you these exclusive interviews today.
Feel free to share these videos with others you know too yeah!
Thanks everyone!
(Btw, if you happen to be in Jakarta, do come and catch this performance! I know WE for sure will be there! =)
…
[ENGLISH]
…
[INDONESIAN]