Home » Daily
Tips: Surviving Traffic Jams in Jakarta and Beyond – With Kids in Tow
One reality that we must face when living in Jakarta is the fact that we'll most likely be stuck in traffic jams.
We'll face heavy traffics within Jakarta, when we're going out of Jakarta and back into Jakarta.
Unfortunately, since complaining about it doesn't change the reality (ie. It does worsen everyone's mood), I feel it's better to get ourselves 'better prepared' for such times.
(Especially necessary when we have little kids in tow!)
…
So when it comes to surviving traffic jams here in Indonesia, here are some tips that I'd like to share:
1. Keep sufficient snacks and drinks in the car
It's a must to have some food and drinks around, I think, because kids (and us!) do get hungry and thirsty, and a scheduled 12pm lunch may unexpectedly be pushed to 1.30pm.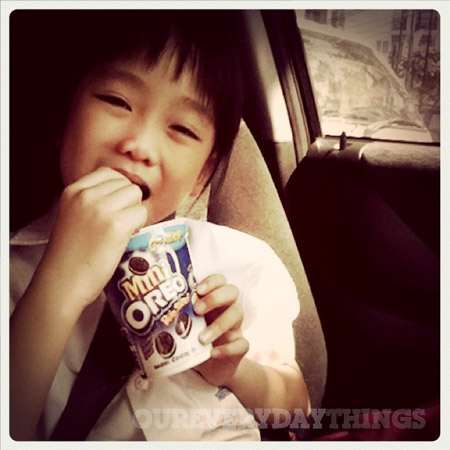 [This bite-sized Mini Oreo is perfect for little hands and mouths. One whole Oreo goes straight into the mouth, leaving not as much crumbs around. The 'Oreo cup' can be placed in our car's cup holder too] 
Note: 
– Avoid drinking too much water. You definitely want to minimise the need to find toilets while stuck in traffic.
– Avoid bringing chocolate bars. Melted chocolate and small kids in a car don't quite go very well.
2. Wet wipes and tissues
When you have little ones in the car eating snacks and drinking something, having some wet wipes and tissues readily available in the car is really a must!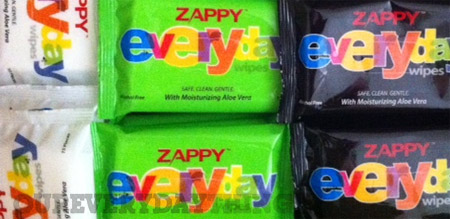 [Okay, keep at least 1-2 packets in stock, no need to stock up so many in one time like me lah, haha]
3. CDs
Listening to music really helps to set the mood. Kids can listen to children songs and sing along too.
4. Books and Toys
I'd usually let Anya and Vai pack their own little bags to bring along. They can fill it with books, toy cars, anything. And since the car hardly moves much during traffic jams, we feel (for their eyes) it's fine if the kids occasionally read some books too.
Note:
When the traffic jams get ridiculously bad, they do get to play games on our ipad or iphone (we reserve this option as our very last though as we'd like to encourage the kids to interact with each other instead of fixing their eyes on gadgets)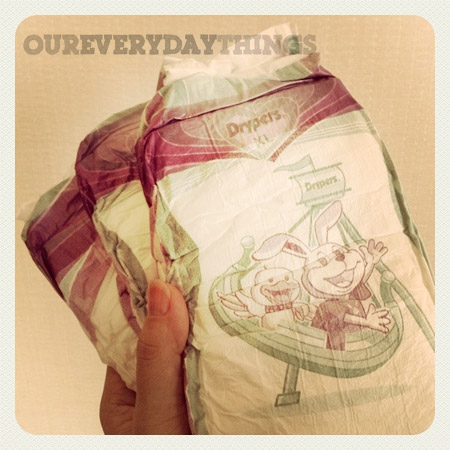 5. Toilet emergencies
Now this is the question I sometimes get : WHAT IF the kids really, REALLY, need to pee?
Well, … keep a plastic bag /  bottle and diapers ready in the car, I'd usually say.
In emergency situations when the kids can 'no longer' wait and it's simply impossible to find somewhere for them to relieve themselves, then we have no choice but to resort to a plastic bottle (for the boy) and (diapers) for the girl.
(And, in cases when they have diarrhea? Errr, diapers will help a lot too)
…
I'm sure there are lots of other useful tips out there for families who are stuck in traffic jams here in Jakarta!
I'd like to learn from you too.
Please share YOUR tips?