Home » Pregnancy & Babyhood
Baby Brie : Learning to Walk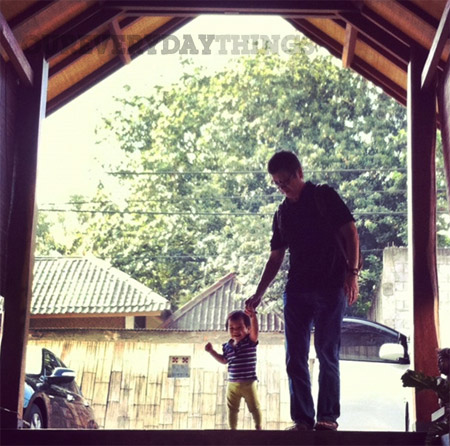 [Hand in hand with grandpa]

Our baby Brie just turned 13 months.
And just like any parents of babies her age, one of the common questions asked by friends (and strangers =) is : Has she started to walk all on her own yet? =)
The answer is, nope. Not yet.
She cruises well. She climbs onto stools and sofas. She's willing to walk if someone holds her hand.
She still seems to find a 'good feel' of the ground when she walks though.
…
Anya who is now 8yo, started walking when she was 14 months old. She's the type of baby who liked to be on the safer side, preferring to hold a chair or a sofa, and not 'walk across the room' towards me.
Vai who is now 2 months away from turning 6yo, started walking when he was 13 months. Now, this guy was a climber since he's 9 months old, BUT when it came to walking, he'd stand for a few seconds, get back down on all four, and speed-crawl! =)
So, with this third baby, … I'm curious to see how she'll develop and progress =)
(As they say, it's a different kind of 'excitement' when it's your 3rd baby. We're still excited, but not in a 'hurry up I want to see you walk sooner!!' kind of excitement =)
…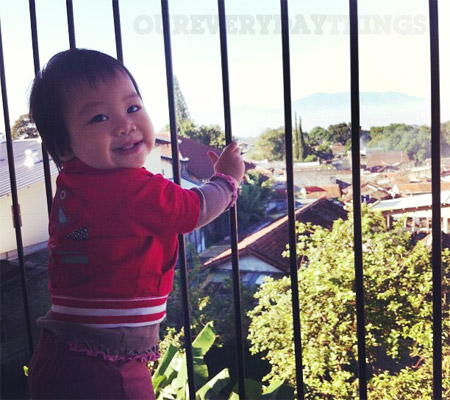 Some say : 'Learning to walk is a big leap into a new-found independence for your baby. It marks the change from being a baby to becoming a toddler.'
A toddler?
Hey, I don't mind if my baby is still a baby and not yet a toddler =)
I mean, Brie will definitely walk, perhaps within a week, a month or even three months. BUT, once she's a toddler, she could never be a baby again!
(And, once she starts to walk, … she'll go EVERYWHERE! Which means, I'd need to even be more watchful over her)
So.
Brie, … Mommy will let you practice walking and all, but … no hurry. Really.
It's fine if you still want to hang on to my  hands as you wobble around!
I'm still enjoying your baby days anyways.
…
When did your kids start walking? Did you wish for things to be slower, or faster? =)