Home » Parenting
No Two Children are Alike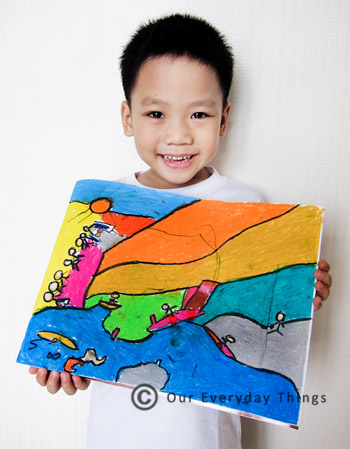 When you have more than one child, it's interesting how you get to see the difference in their characters. Since birth.
One hardly cried as a baby, and was a really easy sleeper (who could sleep through thunderstorms).
And the other, errr, as a baby he'd scream and fuss when we're out and about, and would completely REFUSE to fall asleep UNLESS breastfed and/or carried in my sling.
One is more independent. The other, more clingy, and would ask for hugs every now and then.
One could ride a 2-wheel-bike when she's 6.5yo. The other, at the age of 3.5yo.
One likes to write, the other would only write if we tell (repeatedly) him to.
I guess that what makes each child unique.
If God created NO two fingerprints the same, not even the stripes on two zebras, then how can we really expect our children to be like the other?

Or worse, like another child from ANOTHER family?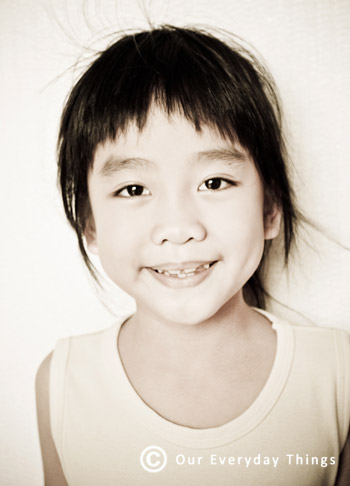 …
So one thing I tell myself again and again is to avoid ever using sentences like,
'Urgh! Why can't you be like ____ ?'

'Look! ______ can do it, why CAN'T YOU do it?'
Often though, as parents we are faced with situations when we really feel like uttering such words to the kids. When we're frustrated or simple fed-up with what the kids have done. I know I do get into such situations quite a bit.
Anyway.
To end the post, I'd like to share with you what I shared on the Our Everyday Things Facebook Page sometime back:
'Before we utter those words out of our impatience towards our children, let's stop & take a deep breath, because may be, those words are better left unsaid'.
A reminder to self, and hopefully to everyone.
Happy parenting, everyone.
…
[Top photo]
Here's our 5.5yo Vai and his drawing. He may not draw as 'fine' as his sister, and it's totally alright. Btw, this is the story behind his drawing according to him:
On the left side is all the people fishing along a jetty. An electric eel and a snake on the bottom left. And of course, people surfing away out in the ocean =)