Home » Parenting
My Top 20 Favourites – From the "50 Rules for Dads of Daughters"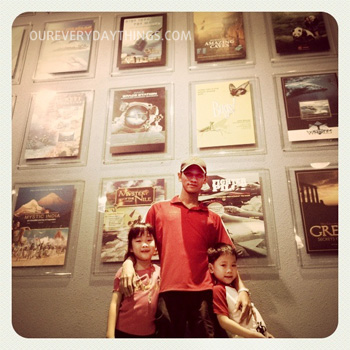 I've always believed in the importance of a Daddy's role in a child's lives.
Because Daddies – their presence, their active involvements in the family and in raising the children – DO make a difference in their children's lives – daughters and sons.
Just recently, I came across this list of 'rules for Dads' written by Michael Mitchell.
It's a list of 'wise words' specially written for Daddies of Daughters. I personally feel that they generally apply to relationships between Daddies and Sons too though (with some adjustments here and there).
The article lists out 50 'rules' altogether. You can check out the complete list HERE, but here in this post, I'll share with you my personal top 20!
Please do share this with other Daddies you know?
Really worth reading (and putting into action!)
…
1. Love her mom. Treat her mother with respect, honor, and a big heaping spoonful of public displays of affection. When she grows up, the odds are good she'll fall in love with and marry someone who treats her much like you treated her mother. Good or bad, that's just the way it is. I'd prefer good.
…
2. Always be there. Quality time doesn't happen without quantity time. Hang out together for no other reason than just to be in each other's presence. Be genuinely interested in the things that interest her. She needs her dad to be involved in her life at every stage. Don't just sit idly by while she add years to her… add life to her years.
…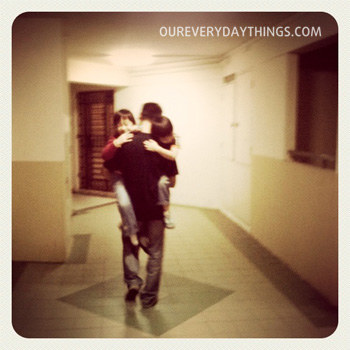 3. Savor every moment you have together. Today she's crawling around the house in diapers, tomorrow you're handing her the keys to the car, and before you know it, you're walking her down the aisle. Some day soon, hanging out with her old man won't be the bees knees anymore. Life happens pretty fast. You better cherish it while you can.
…
4.  When she learns to give kisses, she will want to plant them all over your face. Encourage this practice.
…
5. Letting her ride on your shoulders is pure magic. Do it now while you have a strong back and she's still tiny.
…
6. She will eagerly await your return home from work in the evenings. Don't be late.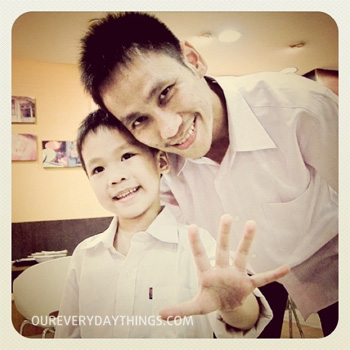 7. Never miss her birthday. In ten years she won't remember the present you gave her. She will remember if you weren't there.
…
8. If her mom enrolls her in swim lessons, make sure you get in the pool too. Don't be intimidated if there are no other dads there. It's their loss.
…
9. Learn to say no. She may pitch a fit today, but someday you'll both be glad you stuck to your guns.
…
10.  She'll probably want to crawl in bed with you after a nightmare. This is a good thing.
…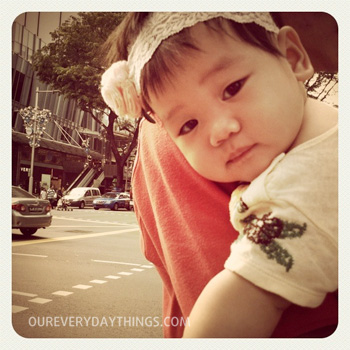 11. Few things in life are more comforting to a crying little girl than her father's hand. Never forget this.
…
12.  Take it easy on the presents for her birthday and Christmas. Instead, give her the gift of experiences you can share together.
…
13. Let her know she can always come home. No matter what.
…
14. Learn to trust her. Gradually give her more freedom as she gets older. She will rise to the expectations you set for her.
…
15. Today she's walking down the driveway to get on the school bus. Tomorrow she's going off to college. Don't blink.
…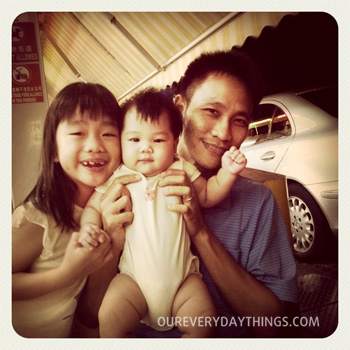 16. Remember, just like a butterfly, she too will spread her wings and fly some day. Enjoy her caterpillar years.
…
17. She will fight with her mother. Choose sides wisely.
…
18. Take her camping. Immerse her in the great outdoors. Watch her eyes fill with wonder the first time she sees the beauty of wide open spaces. Leave the iPod at home.
…
19. She's as smart as any boy. Make sure she knows that.
…
20. Pray for her. Regularly. Passionately. Continually.