Home » Inspirational
Hello Year 2012 – The Year Full of Choices!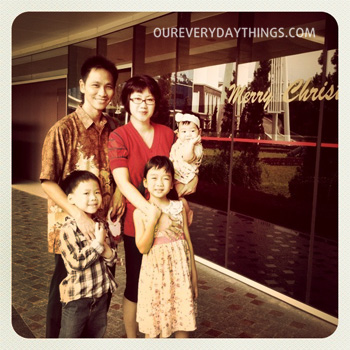 HAPPY NEW YEAR, everyone!
I don't know about you, but to us, the year 2012 will be one of those years where we'd need to make HEAPS of choices. Big ones too.
And just a little earlier, I was reminded of a post I wrote 3 years back, which I'd like to share it here with you today, the first day of the year.
…
In life there are things that we can and cannot choose.
We CAN'T choose when we'd want to be born.
We CAN'T choose our race.
We CAN'T choose our parents.
There are many things in our lives that are simply be 'beyond' our control. And we simply can't make a choice.
However.
There are countless other things in our lives that we CAN choose.
We CAN choose to forgive and not hate.
We CAN choose to be more of a giver and not just a receiver.
We CAN choose to be more grateful and not complain.
We CAN choose to be more loving in our words and actions towards our family and everyone else.
We CAN choose to see life in a more positive light and not be pessimistic.
…
There will definitely be HEAPS of choices that we all need to make this year.
Choices that are personal.
Choices that will involve our loved ones too.
For our little family, I pray that the choices we'll make this year are in sync with God's master plans for us.
Through the years, we've witnessed how God had been so merciful and graceful to our family. And I really, truly, believe that HE will again show HIS faithfulness, mercy and grace this year.
Not just to us, but also to you and your loved ones.
May the year 2012 be another blessed journey for us all.
Happy New Year!