Home » Photography
[Photo] Jakarta's Street 'Mobile Cafe'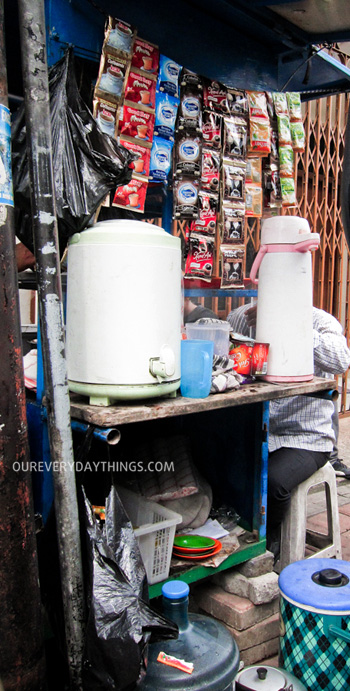 Compared to Singapore, things are very much different here in Jakarta!
The people, the traffic, the happenings, and especially the things you get to see around you everyday =)
I'm thinking of sharing with you different kinds of things I find interesting here in Jakarta.
And I'll start with this one =)
It's more like a 'mobile cafe', I think.
Quite a few choices of coffee available.
Hot water supply was ready.
Two plastic chairs for its patrons.
And, I spotted a white plastic basket underneath too where they keep their glasses and cups!
Precious!