Home » Daily, Parenting
Bigger Age Gaps In Kids is Better For All?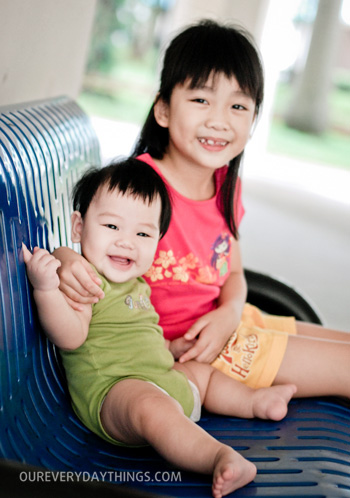 Frankly, I've never imagined that there'll be another baby in the house after Vai.
But then again, life is full of surprises. Wonderful surprises.
(I shared about our thoughts and struggles when we first thought about having baby no. 3 in the family last year)
And today, we have one big sister, and one little sister in the family!
Anya is 7 years older than Brie, and there's hardly any sibling rivalry since Brie was born.
Well, at least I can say there's none SO FAR.
Since Brie was born, Anya likes to play with her little sister. She'd offer to carry her. She can babysit Brie while I do some cooking in the kitchen. It's nice.
(The same goes between Vai and Brie actually. And Vai is 5 years older than his little sister)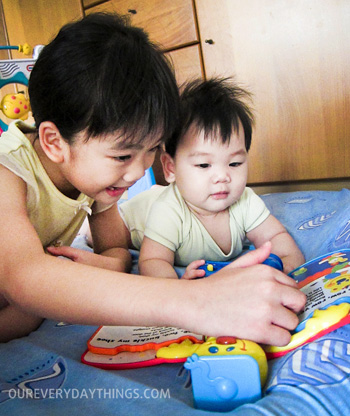 Many people tell me that there'll hardly be any sibling rivalry if the age gap is rather big between the kids.
And I thought, … while it may be true, bigger age gaps does not necessarily translate to loving sibling relationships between the kids, yes? Because how we parents continually encourage positive sibling relationships amongst the kids do play a big role too in how they eventually relate and connect with each other.
Yes? No?
What say you?