Home » Inspirational, Parenting
Simplicity Parenting: Why Less Is More for Your Kids

I came across this article the other day and I felt I really should share it here with you.
It has LOTS of good points on how today's parents NEED to re-examine their parenting style.
Because ultimately, it's the children who are being greatly affected by our parenting style, ie. What we let them watch and play, what we buy for them, how we discipline their misbehaviours, what information is given to them, how hectic or simple our children's day to day routine is, etc.
Click HERE to read the article.
And here are some excerpts of the article that I'd like to highlight.

- "Many of today's behavioral issues come from children having too much stuff and living a life that is too fast"
- "The children in the developing world often have had negative sensory overwhelm, and we give our children sensory overwhelm here — too many trinkets, too many choices, too much information — and this causes a cumulative stress issue in kids"
- Parents [are asked to] see childhood as an unfolding experience, not an enrichment opportunity. "If it is an enrichment opportunity, then we're in an arms race, trying to get the most for our child. This is fundamentally a con, and not healthy."
- As you decrease the quantity of your child's toys and clutter, you increase their attention and their capacity for deep play. Too much stuff leads to too little time and too little depth in the way kids see and explore their worlds."

…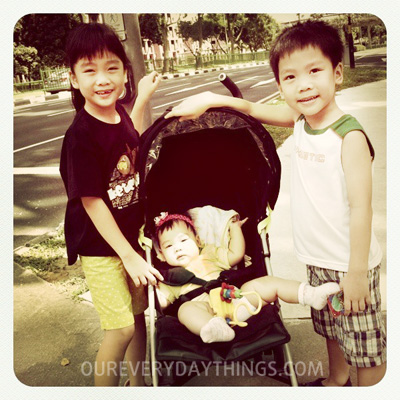 We live in an era where everyone is loaded with information. Too much of it.
The problem is, while we adults have the maturity (well, most of us anyway) to discern, discard or ignore whatever information that we feel we should ignore, little ones have yet to have that level of maturity.
They accept whatever we parents give them.
They go with whatever routine that we've created for them.
They even demand for things that potentially are not good for them.
…
Anyway.
Do take a look at the article. And let's re-examine ourselves, our style of parenting, and our family.
For our children's sake.
Have a great weekend, everyone!