Home » Pregnancy & Babyhood
Baby Brie : Yes, I have finally found THE hand!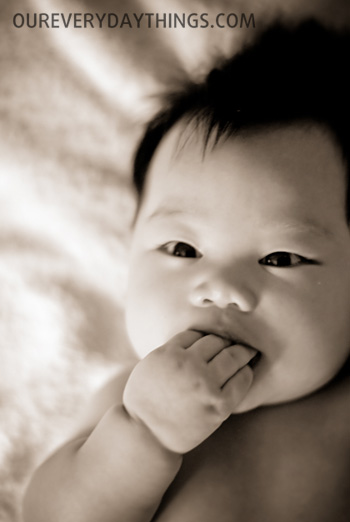 Fingers. Thumb. Fist.
Our 14 week old Brie has been putting them into her mouth in the past week or so.
I imagine, if babies could speak their mind, they probably would say, 'The journey of exploring the world begins with the exploration and taste of one's own tiny finger.'
=)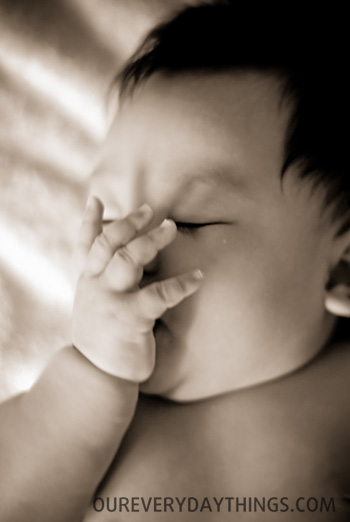 …
Anyway.
Here's some useful info from babycenter.co.uk on 'Why babies put everything into their mouth':
– Until a baby is about 7 months old, he can't really use his hands and fingers to explore objects. So, since he can control his lips and tongue, he'd mouth and gum objects as he pleases.
– A baby's mouth has more nerve endings per square  millimetre than any other part of her body!
– If a baby really wants to find out what something feels like, he'd put it in his mouth. So, if you don't want something to go into your baby's mouth, don't leave it where he can get hold of it!