Home » Crafts & Activity Ideas for Kids, Daily
Our Saturday @ Palawan Beach, Sentosa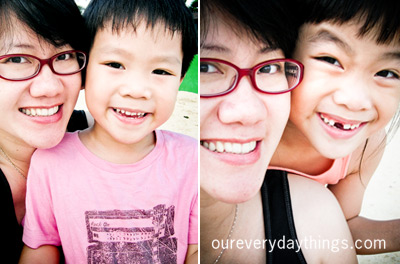 It was raining heavily at Orchard area (and many other parts of Singapore) that late afternoon.
But the kids so looked forward to their beach play.
So, despite the dark clouds we saw at HarbourFront area, I went ahead and bought bus tickets to go to Sentosa.
If it rained hard later on, then we could always hang out somewhere at Sentosa's Beach Station.
But if it drizzled, the kids could still have their water-play fun, I thought.
And.
We're SO glad that we made that decision to go anyway.
Because the weather was BEAUTIFUL at Sentosa!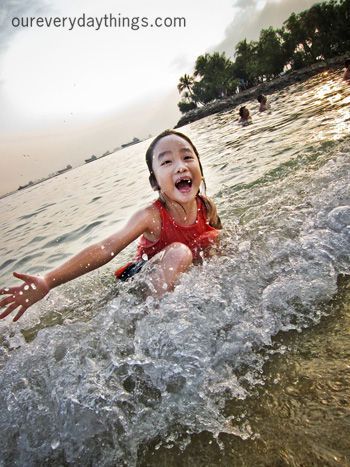 NO rain whatsoever!
It was a nice late afternoon spent by the beach for us.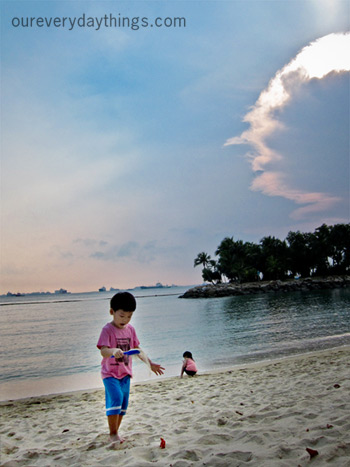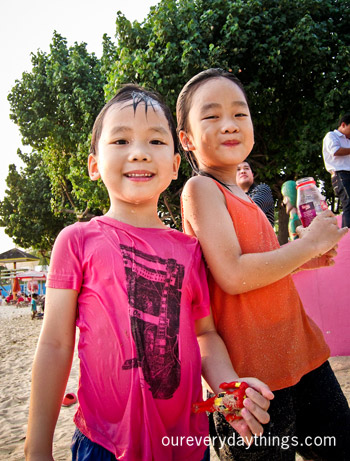 Note: Hardly anyone was around when we got there (because it was still very cloudy), but soon after that, the late afternoon sun started shining and LOTS of people started coming and enjoying themselves! =)