Home » Inspirational, Parenting
Parenting : Actively Involved Mommy and Daddy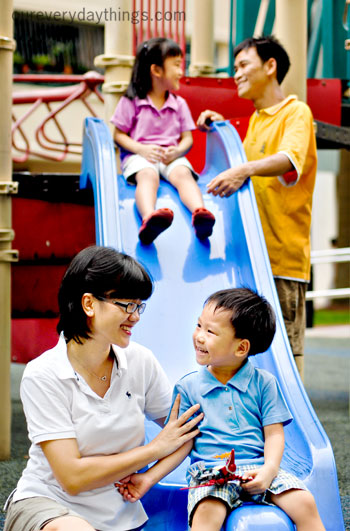 Last weekend, Wilson and I had the opportunity to share, with our church's Youth Group, a little insight on Parenting.
The response was positive, and I was asked if I could share some of these points again over on my blog.
And so I thought, sure … why not.
I plan to share more parenting thoughts from time to time, and today I'll start with : the importance of BOTH Mommy and Daddy playing active roles in raising and educating their little ones.
…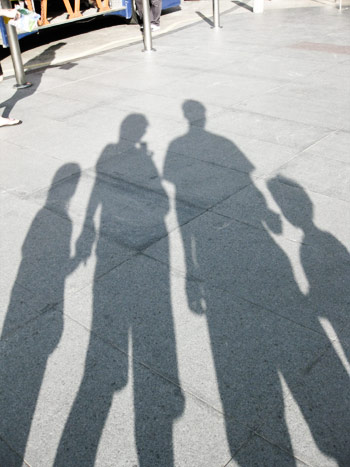 Children are given and entrusted to us by God, and as parents, both Mommy and Daddy are given the responsibility to raise these little ones according to God's ways.
Together they jointly make up the complete world of the child, put together with affection, sense of security and thoughtfulness.
Now. The thing is, many still (falsely) think that the 'task' of raising and teaching kids in the family lies in the hands of Mommy (because Daddy's main task is just 'to bring home the bacon')
In families where Daddy goes out to work and Mommy is a fulltime parent, it's true that Mommy naturally spends MORE time with the children. She gets to be more actively involved in raising and teaching them on a day to day basis.
This however, does not (and should not) eliminate the importance of Daddy's active involvement whenever he's with his family.
In our family for example, when Daddy is around:
… he'd help the kids get ready for bed, while I wash the dishes in the kitchen.
… he'd read them books before bedtime, while I take some time to relax and enjoy a good uninterrupted shower.
… he'd step in immediately if any of the kids speak in a disrespectful tone towards me. And I would do the exact same thing if the kids behave in a disrespectful way towards Daddy.
… he'd take turns and discipline the kids when necessary, while I step back and keep mum
…
Basically, I strongly feel both parents should always support each other and work hand in hand in carrying out their parenting responsibilities.
In reality, it's not easy though.
Wilson and I are still in the process of working things out continually too, for our family's best interest.
And it's all made possible because of God's help.