Home » Daily, Places to Visit
Visiting Indonesia: Vin's Berry Park in Bandung
Last month we all went to Indonesia and we visited Bandung as well with Wilson's family.
One of the places we checked out was Vin's Berry Park (or Vin's Berry Farm), where we managed to see (and pick for ourselves) raspberries, strawberries, blackberries and heaps others.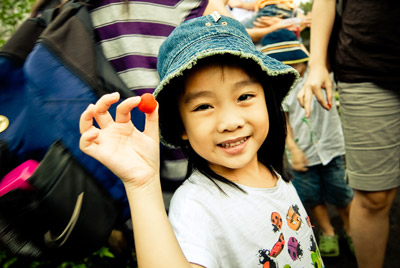 It's located up on the mountains (ie. Lembang) and … the air and view from up there was just SO refreshing!
(Too bad when we were there, it drizzled a bit for a few minutes so we didn't manage to check out all areas of the huge piece of land there)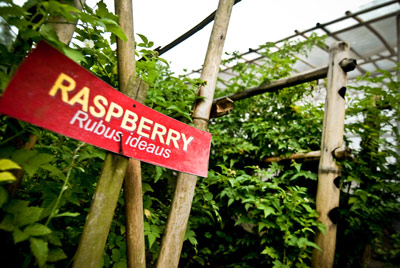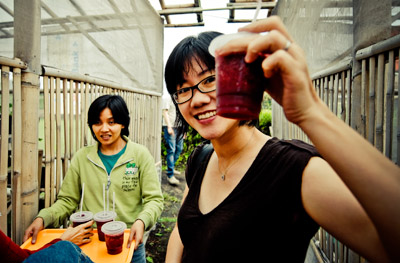 [Really yummy fresh fruit juice!]
The friendly owner is a good friend of Wilson's Dad's, and he gave us a personal tour around his farm. And from the way he talked about agriculture, fruit planting, etc, I could really tell how knowledgeable and passionate he is about what he does and develops!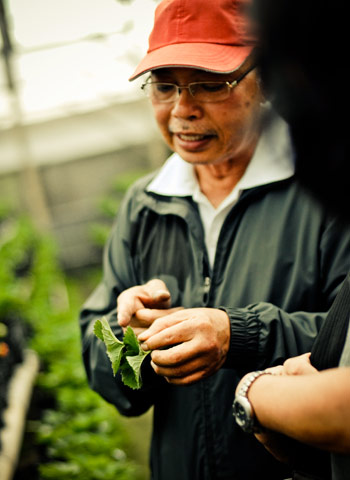 It sure was a great place to visit!
…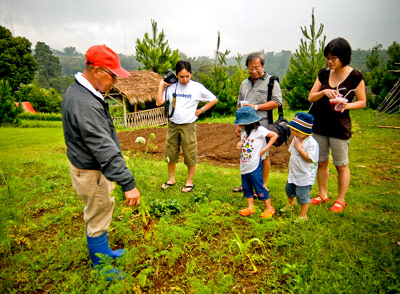 Oh btw, the kids were allowed to pull some carrots off the ground, … and look who got herself a baby carrot! *smile*
More info:
– Also known as "Vin's Strawberry Park"
Jalan Kolonel Masturi
(in front of KUD Sarwa Mukti)
Cisarua-Lembang
West Java
Phone: (022) 2700410
– Opening Hours: 8am – 4pm
– Entrance Fee: Rp. 10,000 (and you'll receive one complimentary cup of fresh juice!)
– The farm has fun (adventurous) features too, like rock climbing and flying fox. Fun for all ages!
– It allows school visits and all sorts of educational tours
– It has quite a few animals as well there for little ones to observe and see
– It has one spacious cafe on the second floor! Yogurt ice cream, drinks, food, jarred jams to bring home, you name it!