Home » Parenting
Parenting : In PLAY, children LEARN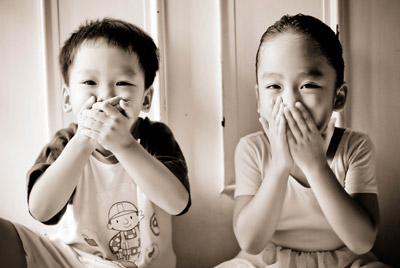 Kids LOVE to play.
All kids do.
But do we adults see 'play' as beneficial and necessary for the children's development?
The reality is, some teachers and parents (ie. adults in general) do see 'learning' and 'playing' as two separate and disconnected terms.
It's as if a child is unlikely to 'learn' when he's 'playing'.
I personally believe play IS the education of young children.
I'd like to share with you an extract from an article by Betty Jones, 'The Play's the Thing'. In her write-up, she shares the following points as some of the many ways children learn through play:

= to make appropriate choices among many possibilities
= to use their imagination, to improvise, to think flexibly, and explore new options
= to be aware of their own real interests, without being distracted by other possibilities: to say "yes" and to say "no."
= to solve problems, both with materials and with people
= to cooperate with other children in the creation of mutually satisfying projects
= to work through their feelings in creative, non-destructive ways
= to pay attention to a project until it's done
= to use something — a dramatic action, a word, a toy, a set of blocks, a collection of marks on paper — to represent something else — a real experience
= to see themselves as competent and interesting people, with useful skills and good ideas
…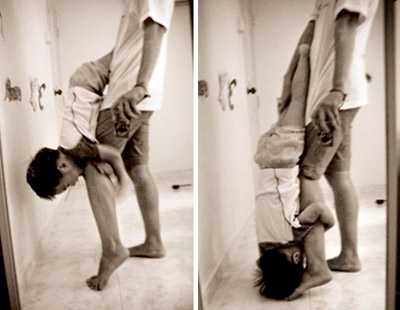 As children enter Primary school level of education, I realise that the expectation level is high (especially if they are in Singapore). They'll be expected to perform relatively complex tasks, and do quite a bit of 'worksheets' at school.
In other words, with so much to learn (on top of other extra-curricular activities), little ones most likely have much less time to just … play.
Well, UNLESS, we parents remember how important it is to encourage and create some sort of a balance in a child's life.
Because really, young children NEED to play.
And play IS good for them too.
…
More readings on playing and learning:

> Play: What it's so important

> How children learn through play
…

What are your thoughts?