Home » Inspirational, Parenting
On being a Good Dad
How much does it cost to 'buy' the qualities of a good dad – being there, understanding your kids, honoring your wife, believing in your kids, letting the kids go through pain?
Last time I checked, it was free.
How many degrees does it take to learn this formula?
The answer is easy.
You don't have to go to school at all.
Why?
Being a good dad is about being relational. It's not what you can buy your kids, it's not slick strategies or secret lessons.
It's taking time to be there, to care, to get involved. That's what a good dad is – relational.
He's there. He cares.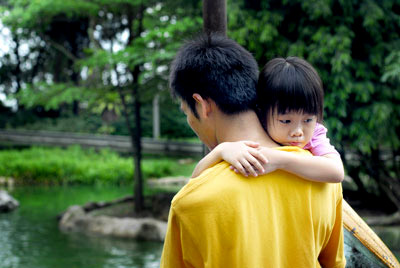 Don't worry about being a great dad. Just practice being a good one and your kids will be richly blessed.
[adopted from Dr Kevin Leman's book : What a difference a Daddy makes]
…
And to all Daddies, AND to Daddy Wilson who always strives to give his best :
Happy Father's Day!
We all love you.
And we thank God for you.